There Were More Than a Million Tweets About the Musical 'Hamilton' This Year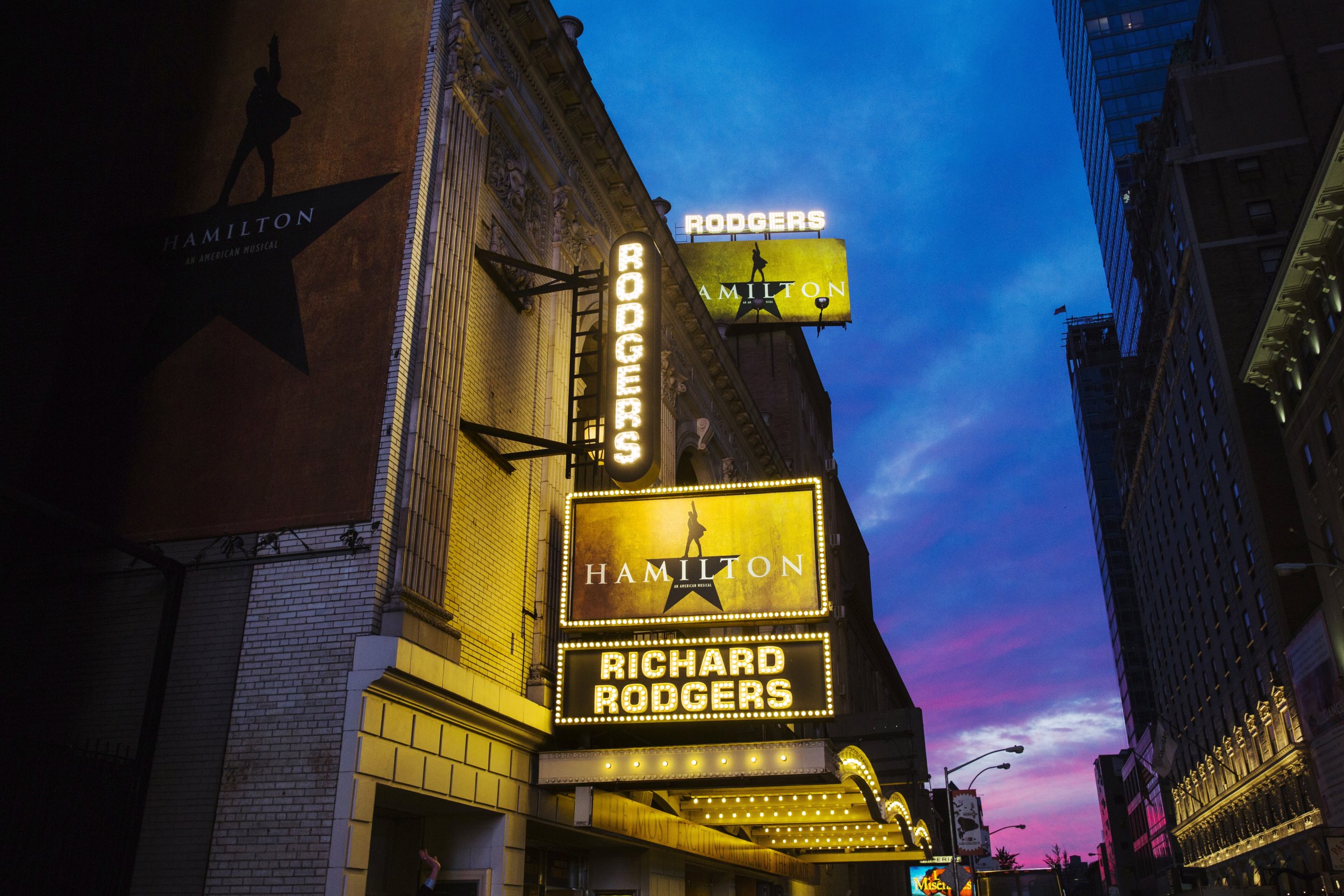 Lin-Manuel Miranda's hit musical Hamilton has made headlines and attracted massive audiences off Broadway and on. The show—which began performances at the Public Theater at the end of January and went into Broadway previews in July—has also become a topic of conversation, offline and on. Twitter said Tuesday that more than a million tweets have been sent about the show this year.
Hamilton uses hip-hop to tell the story of founding father Alexander Hamilton, who was the United States's first treasury secretary. Just in the past month, from November 21 to December 21, the musical garnered 220,000 tweets. Twitter identified mentions of "Hamilton" that coincided with references to other terms like tickets, Broadway, show and musical, and culled show-specific hashtags to measure the volume of tweets this year and over the 30-day period.
To put the numbers in context, Twitter says The Book of Mormon had 280,000 tweets from January 1 to December 15 of this year, while American in Paris had 80,000. Fun Home —the musical based on Alison Bechdel's graphic memoir that won the 2015 Tony Award for best musical—racked up 266,000 tweets this year. This year's Tony Awards inspired 323,000 tweets the night of the ceremony, Twitter says, citing Nielsen data.
Hamilton opened on Broadway after this year's awards ceremony in June. The show will be eligible for nominations for the 2016 Tony's, to be announced on May 3.
The most retweeted of Hamilton-related missives, the microblogging platform says, is this one from its creator and star, Lin-Manuel Miranda, with nearly 7,000 retweets and more than 22,000 likes. Miranda currently has nearly 163,000 followers, more than three times as many as he had at this time last year (roughly 50,000).
Other notable tweets from celebrities include:
Hamilton has a few other numbers to be proud of: the 119 shows it sold out at the Public; $32 million in advance ticket sales for its Broadway run; the number one spot its cast recording held on the Billboard Rap Albums chart at the end of November and the 12 weeks it's been on the chart (it's No. 3 for the week of January 2); the $1.5 million it regularly pulls in per week; and the two times each (that we know of) that President Barack Obama and first lady Michelle Obama have seen it.
Fans still have several months to go to find out if the number of Tony nods the musical gets will join this impressive list.