There's Going to Be a Movie About the Supreme Court Gay Marriage Ruling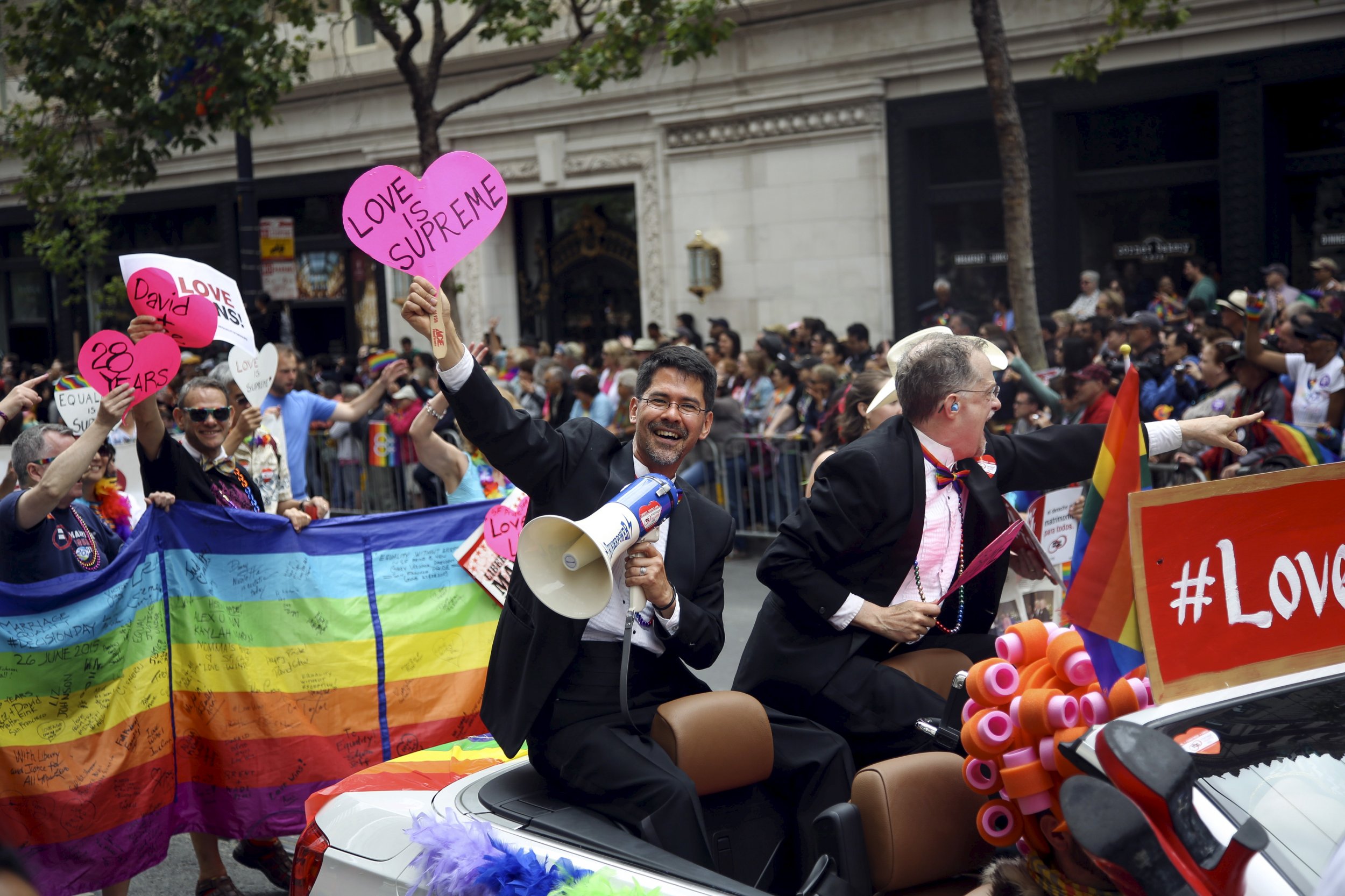 Though the ink on the decision has hardly had time to dry, 20th Century Fox is setting in motion a movie about last month's Supreme Court case declaring gay marriage legal in all 50 states.
The film studio quickly snatched the life rights to plaintiff Jim Obergefell, The New York Times reported Tuesday, as well as Obergefell's lawyer, Al Gerhardstein. Obergefell, who filed suit against the state of Ohio when it wouldn't recognize his marriage to his terminally ill husband, is also planning to write a book about his experience, with Pulitzer Prize–winning journalist Debbie Cenziper. Fox has purchased the screen rights to that as well.
Given the success of Hollywood civil rights dramatizations Selma (2014) and the Harvey Milk biopic Milk (2008), it's not hard to imagine the movie being a critical and commercial winner. There's no word on a director or screenwriter, but Marty Bowen and Wyck Godfrey (I, Robot; The Fault in Our Stars) are set to produce.
It will be "at least two years" before the movie is ready, the Times says. But The Onion may have predicted it all along. The satirical news site's headline the day of the ruling: "Scalia, Thomas, Roberts, Alito Suddenly Realize They Will Be Villains in Oscar-Winning Movie One Day."