There's A Major 'Bachelor' Plot Twist No One Saw Coming: Engagement Spoilers and More
Spoilers for Peter Weber's season of The Bachelor have been slowly building throughout the season. It started with many questions, most of which seemed to be answered by last week's revelation that Weber is currently trying to win over Madison Prewett after the season's end. There's more to the story, though, that even major spoiler sites didn't know until Monday morning.
What you've already heard is true. Weber is pursuing a relationship with Prewett, though it's unknown how strong their relationship really is. Spoiler blogger Reality Steve previously admitted it's taken Weber time to convince Prewett to give him a second chance.
Until now, fans thought this was because Weber slept with one or two of his final three women right after Prewett specifically asked him not to. She's expected to leave the show because of this hurdle on Monday or Tuesday's episode. That's not the full story, though. Prewett likely wasn't too quick to take Weber back because he actually got engaged to Hannah Ann Sluss.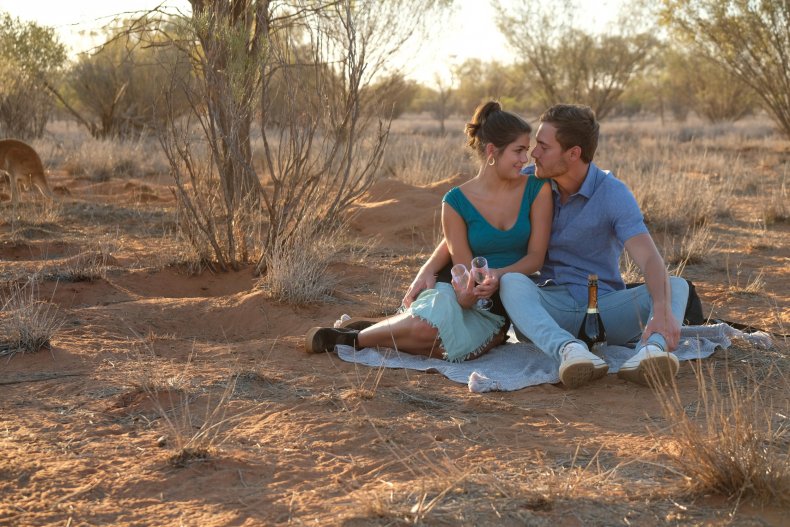 During the finale, Weber will propose to Sluss. She will accept, according to Reality Steve. The engagement won't last, though, the spoilers say. It's unknown how long the pair were together, but they are no longer engaged or dating.
Until now, it was expected that Weber left Australia to fight for Prewett right away. How much time it actually took the Bachelor to realize he wanted to be with Prewett is unknown.
There's a chance Weber's decision came from his parent's influence. Reality Steve also claimed Weber's family was more supportive of his relationship with Sluss than they were of his relationship with Prewett.
It's also possible Prewett leaving played a role in Weber's decision to propose to Sluss, who was the only remaining contestant on the show.
According to spoilers, the Bachelor teasers that show Weber tearfully apologizing come from his breakup with Sluss. Reality Steve claims he did break the engagement in order to chase after Prewett, who he likely hadn't seen since she left Australia on her own doing.
Fans and spoilers have expected a possible proposal to Prewett on the After The Final Rose special, which will air live after the finale. With the new details, though, it's uncertain if Weber and Prewett's relationship is ready for a bigger step. How fresh the breakup is, and how willing Prewett is to be Weber's second choice from the season will likely be revealed on Tuesday's finale episode.
The Bachelor finale will start Monday night and conclude Tuesday, both at 8 p.m. ET on ABC.