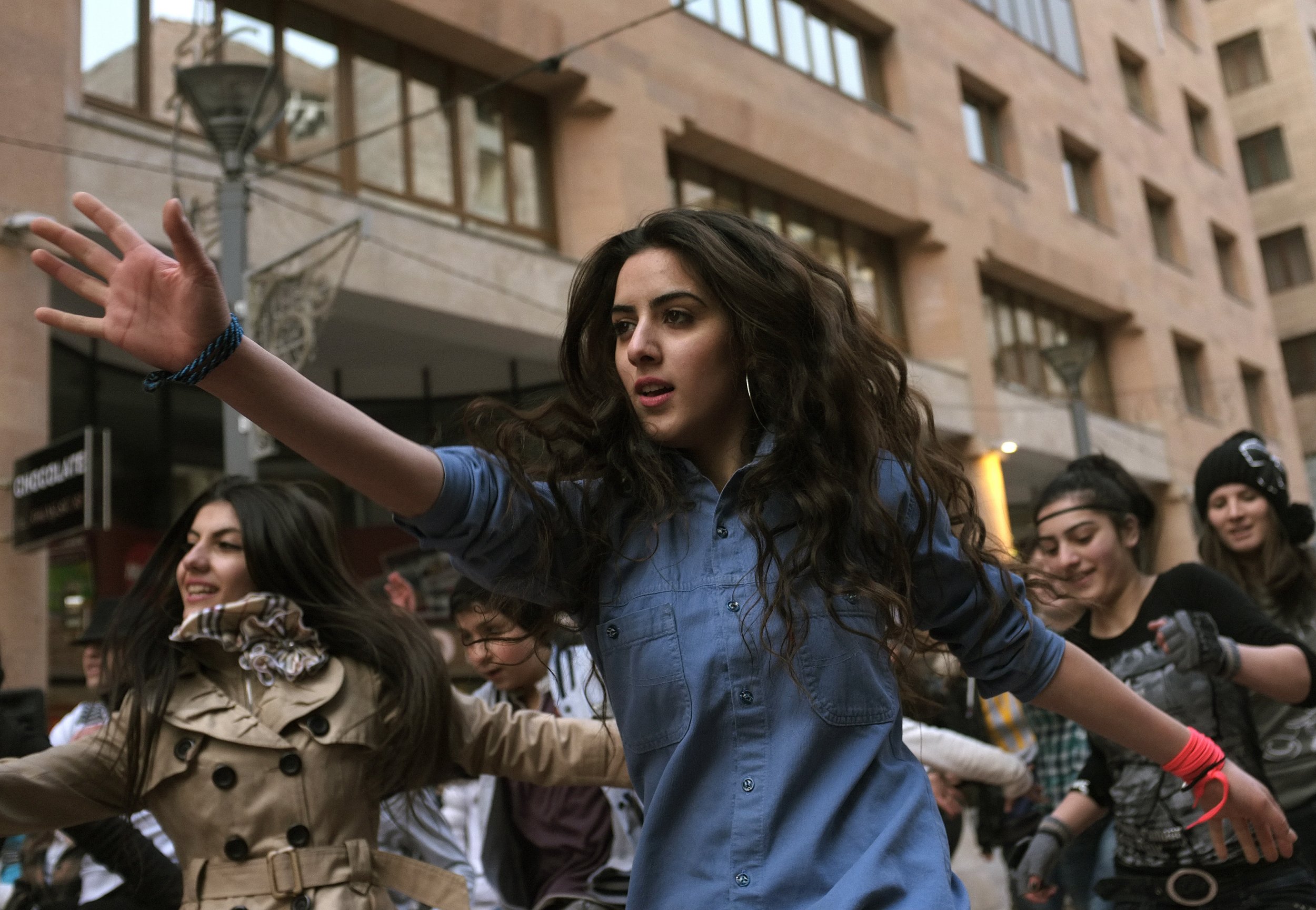 Armenia is looking to harness the power of Wikipedia to draw attention to their rich culture, history and language. The government is asking every Armenian to pen one article each to spread the word.
There's also no doubt they wish to remind everyone that there's more to Armenia than popular Eurovision Song Contest entries and the ubiquitous Kardashian clan.
The campaign, One Armenian, One Article, is being promoted by journalists, government ministers, and musicians, and hopes to "enrich" the online encyclopedia with more information about what matters to Armenian citizens, the Guardian reports. And what began as a humble YouTube video has now reached the Armenian diaspora by being broadcast on satellite TV networks. Around three million people live in Armenia, and the population living throughout the rest of the world is estimated at around 8 million.
In the clip, Armenian Education minister Armen Ashotyan, says "One Armenian, one article - I will definitely do that and believe you will too," the BBC reports. The country's defence minister, Seyran Ohanyan, said he has already penned an article on the Armenian army, while the radish is the topic of choice for a young Armenian man.
The trouble lies in the language barrier, which the One Armenian, One Article campaign is trying to solve. For Armenians living abroad, contributing to the Wikipedia campaign might be difficult given the small numbers that read or write in the eastern dialect, which is most commonly used in the country, or the western dialect, which is recognized an endangered language by Unesco, the Guardian reports.
Armenian Wikipedia was founded 11 years ago and has nearly 400,000 articles. The campaign's popularity is helping Armenia beat neighboring Georgia and Azerbaijan in the page numbers stakes, the BBC reports.