There's a New 'Rocky' Documentary Coming Out and Sylvester Stallone Is Narrating It
Rocky fanatics, mark your calendars. There's a new documentary about the making of the first Rocky film coming very soon. Titled 40 Years of Rocky: The Birth of a Classic, the new doc will premiere digitally on Tuesday, June 9. The fast-approaching project takes a candid look into the beginnings of the film franchise and character that made Sylvester Stallone a household name. And even better, Stallone will be narrating the doc himself.
Derek Wayne Johnson (John G. Avildsen: King of the Underdogs) wrote and produced the doc, which boasts never-before-seen footage from the set of the iconic 1976 sports drama. According to the film's IMDb page, it runs for 30 minutes.
In a statement, Johnson told IndieWire that the film will be a "golden nugget" for fans of Rocky. "It's a charming piece of film history narrated by Rocky himself, Sylvester Stallone, and will give audiences an intimate, and at times, emotional experience," Johnson said. "We're proud of the film, and audiences can expect new stories and new footage that they've never seen before in a blend of director John Avildsen's home movies, rehearsal footage, and behind-the-scenes footage from the making of the ultimate underdog film."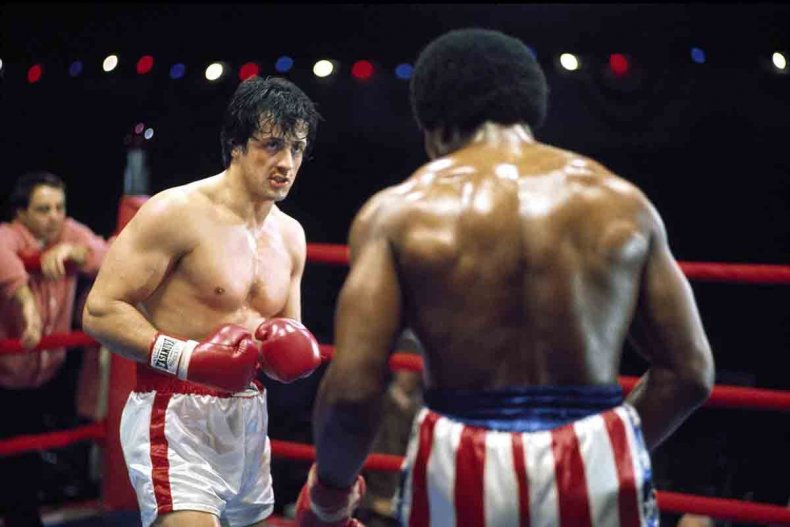 The trailer features some of the home movie-style footage shot by Rocky's director, John G. Avildsen. The minute-long promo clip also includes a voiceover from Stallone that's guaranteed to give you chills.
"You're a very lucky person when you can find out that the best friend you ever had is some character that just popped out of your mind," Stallone says in the film's trailer. "Someone who was always there when things got rough and never quit on me."
Stallone was an unknown actor before Rocky, which he starred in and also wrote the original screenplay for. Upon its release in late 1976, the original film became a box-office sensation and went on to be nominated for 10 Academy Awards. It won three of those Oscars, including Best Picture and Best Director. The boxing classic also famously led to five direct sequels, along with the two Creed spinoff films starring Michael B. Jordan.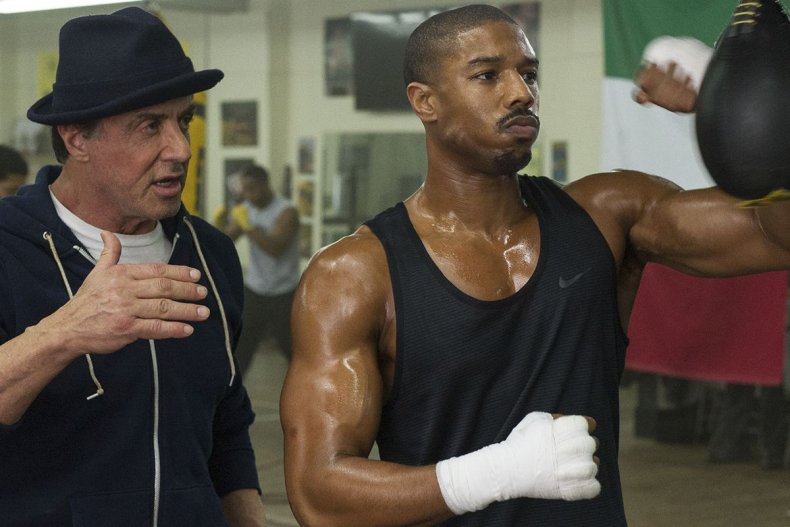 Stallone has hinted that he won't be a part of the next Creed movie—but that doesn't mean that Rocky Balboa's walking away from the big screen entirely. In a recent Instagram video, the 73-year-old said that though his time may be over in the Creed spinoff series, he had ideas for direct sequels to Rocky. "I never say no to [to a Rocky sequel], because I have a couple of ideas," he admitted.
When it's released on June 9, 40 Years of Rocky: The Birth of a Classic will be available to stream on iTunes/AppleTV, Amazon, Vimeo On Demand and Google Play.