There's No 'Bachelorette' Tonight But Tayshia Adams and Clare Crawley Want You to Vote
Bachelor Nation will have to wait a few more days to see the finale of Clare Crawley's storyline on The Bachelorette, but the rose-holder's social media is just as entertaining for the time being. Crawley is encouraging Bachelor viewers to go vote on election day, and she's not alone.
Tayshia Adams, Crawley and even Dale Moss have shared how they voted on Instagram, seemingly in an attempt to sway viewers to get out and vote, too.
Crawley posted an Instagram story of herself wearing an "I voted" sticker late Monday night. She didn't say anything specifically about who she voted for or when she voted. But Crawley's post appeared to be a way to start conversations with fans about getting to the polls on Tuesday.
Her rumored boyfriend Moss was shortly behind Crawley. On Tuesday, Moss also shared an Instagram story of an adorable dog named Havoc, with a digital "vote" sticker. He claimed the pup was "on his way to the polls."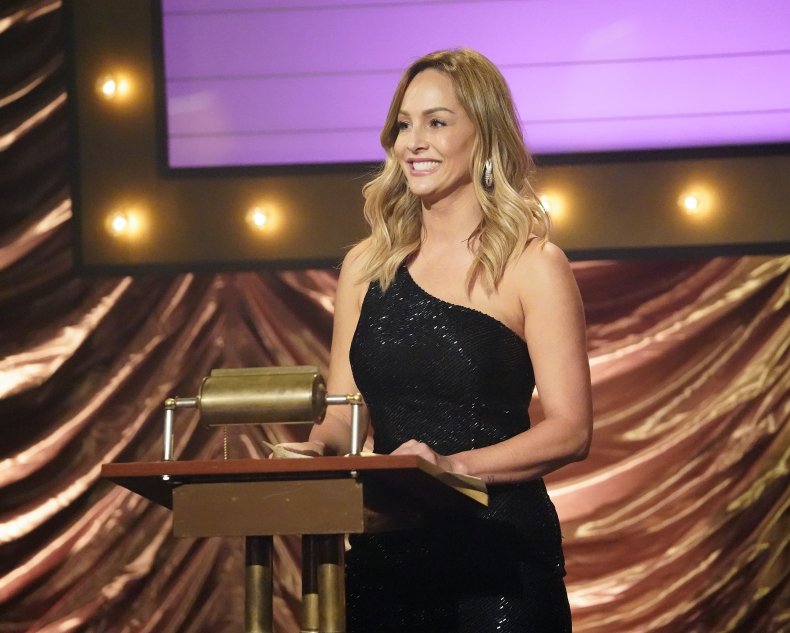 Viewers of the reality dating series know Moss and Crawley are expected to leave the show as a couple on the next episode. Crawley will then be replaced by Tayshia Adams, the show confirmed in the final seconds of last week's episode. Though Adams hasn't stepped into the position officially, she's already being regarded as the Bachelorette by many viewers.
Many expected her reign to begin Tuesday night, though The Bachelorette has been moved to Thursday this week. Adams is still relevant as ever on Tuesday, though, as she also shared a bit about voting.
In comparison to Crawley and Moss, Adams made a giant statement.
Last week, Adams filmed a Reels video for Instagram that showed her compiling her Vote By Mail ballot. In addition to the lengthy video, which shows Adams dancing to drop the envelope in a voting box, she made a statement about the privilege of voting.
"I am so proud to have the privilege to Vote," she wrote in the caption, which can be found on Adams' Instagram feed. "I want change, I want equal human rights, I want to improve the future of this country for my future children, and because I have a right to make an impact and so do you!"
Others from the franchise have been silent. Host Chris Harrison hasn't posted anything on social media about voting. Instead, the host has continued to remind viewers of the Bachelorette episode shift this week.
Thursday night's episode is expected to show Adams taking over for Crawley after an emotional conversation between the current Bachelorette and ABC's production team. From there, the season will apparently center on Adams meeting the remaining men, and possibly a few additional suitors cast for her.