U.K. Government Making Contingency Plans Should It Fail To Secure Brexit Deal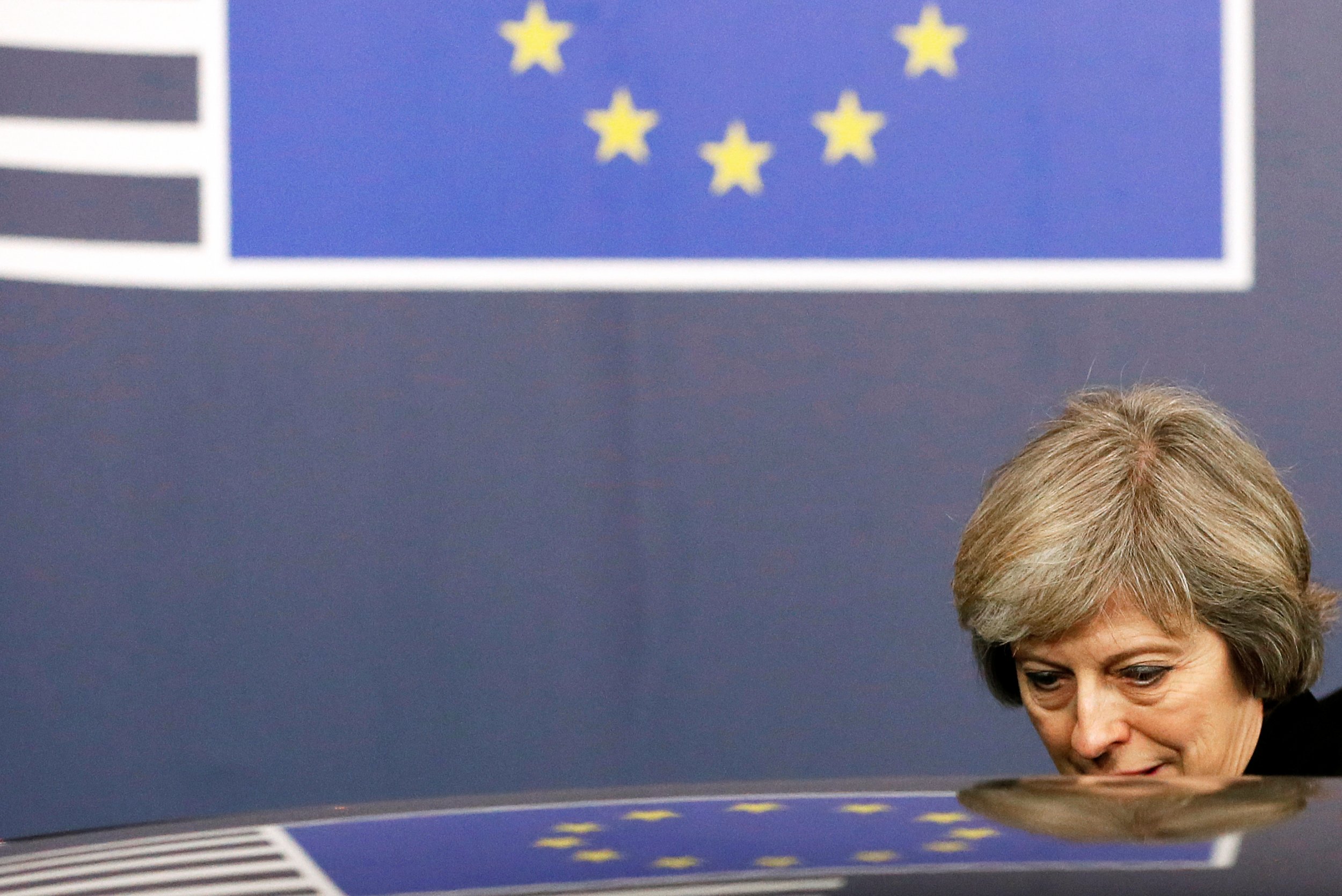 The British government is making contingency plans in case it does not secure a Brexit deal with the EU within the two-year deadline, the prime minister has suggested.
Speaking before MPs on a House of Commons committee on Tuesday, Prime Minister Theresa May was asked by Conservative MP Crispin Blunt whether she was making contingency plans for what would happen if Britain reaches the end of the departure process without a deal.
"We're obviously looking at all the scenarios that might pertain in relation to this," May said. She later said that the government is looking at "all the options."
The government wants to start negotiating on the terms of its exit from the European Union in March next year. At the end of that process, it is possible that no agreement is reached or that the European parliament deems any such deal unacceptable, and vetoes it.
But, May insisted, "We are working to make sure that we get that agreement."
European governments and the EU institutions have enforced a 'no negotiations before notification' policy, meaning that before May formally triggers the Article 50 EU exit mechanism they refuse to begin talks on the terms of exit.
Michel Barnier, who is leading negotiations on behalf of the European Commission in Brussels, has said that his aim is to secure a deal within 18 months in order to allow time within Article 50's two-year window for the European parliament, and potentially some national parliaments, to ratify a deal.
Also on Tuesday, May confirmed that the government would discuss the possibility of negotiating an additional phase after the two-year negotiations in order to implement a Brexit deal.