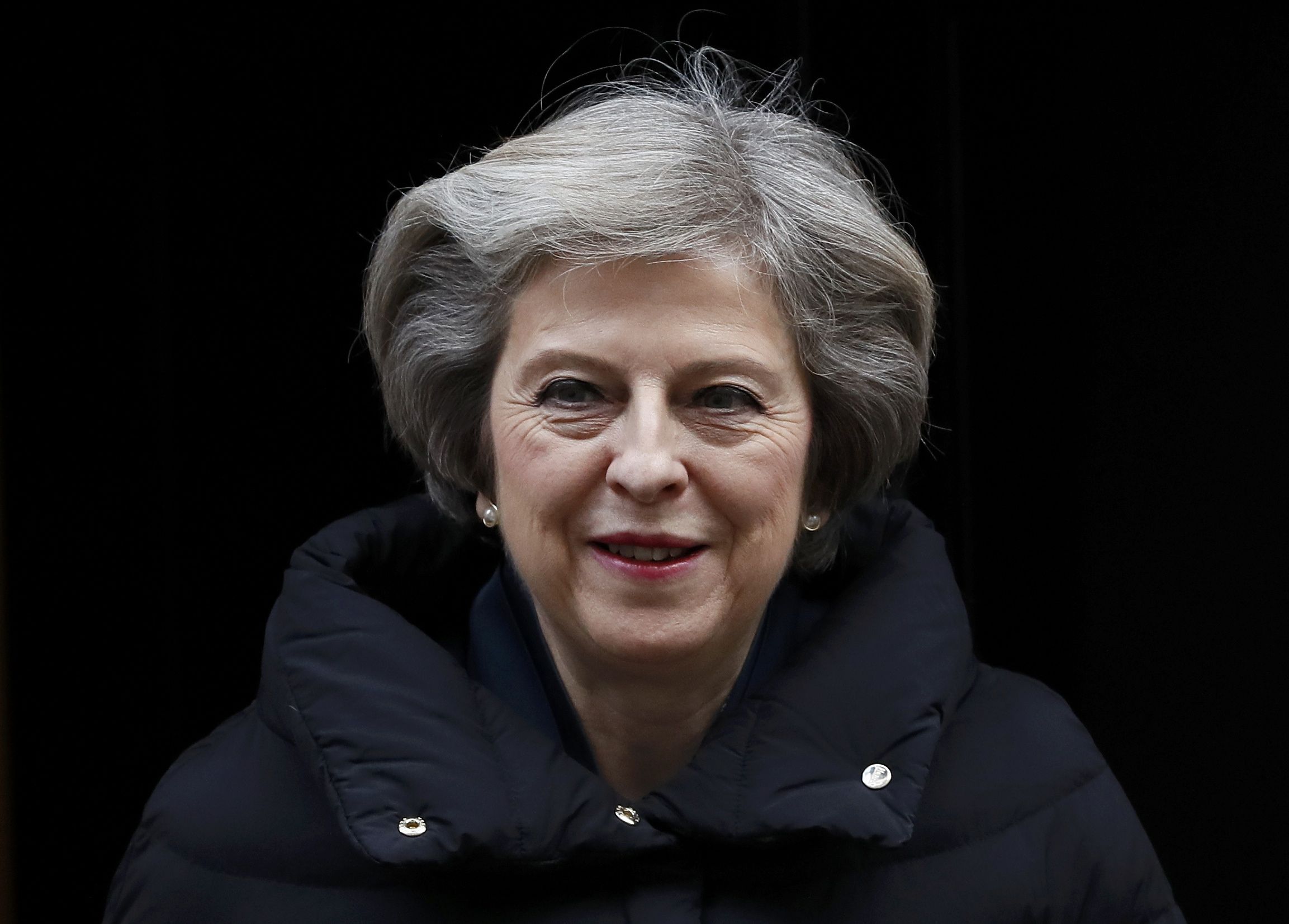 Britain's financial services will accelerate plans to move some business overseas after Prime Minister Theresa May said on Tuesday the country will quit the European Union's single market.
Businesses have been calling for clarity on what Britain's relationship with Europe will be before deciding how to reshape their operations, but most major firms are now set to relocate some business to ensure they can still trade with Europe.
London's future as Europe's financial center is one of the biggest issues in Brexit talks because it is Britain's largest export sector and biggest source of corporate tax revenue.
"The worst case now seems to be the base case," a senior executive at one major global bank said after May's speech, adding that contingency planning would continue apace.
May will meet the heads of several big players, including Goldman Sachs and JP Morgan CEOs Lloyd Blankfein and Jamie Dimon, at the World Economic Forum in Davos for private talks on Thursday.
She faces an uphill struggle to persuade them not to shift some operations given Britain's exit from the single market almost certainly means banks will lose "passporting" rights which enable them to sell products across the EU from their European hubs in London.
If finance firms in the UK lose the right to operate across Europe, 75,000 jobs may disappear and the government may lose up to 10 billion pounds in tax revenue, a report by consultancy firm Oliver Wyman warned in October.
For May, leaving the EU's single market and regaining full control of Britain's borders were priorities.
"We do not seek membership of the single market. Instead we seek the greatest possible access to it through a new, comprehensive, bold and ambitious free trade agreement," she said in Tuesday's speech.
The five largest U.S. banks employ 40,000 people in London, more than in the rest of Europe combined, although some in London fear that could all change.
Over to Europe
After the June 23 vote, business leaders begged for Britain to stay inside the single market, by having a Norway-style deal that would provide full access to Europe's markets.
But Britain's finance industry has reluctantly given up on efforts to keep full access after Brexit and is pushing instead for a more limited trade deal that would potentially exclude some financial products.
Banks have been pushing for the government to secure a transitional period in case it proves difficult to negotiate a favorable deal or if talks are protracted and go beyond the two-year time frame for divorce talks once this is triggered.
May signaled for the first time that she strongly believes in a transition phase.
"We believe a phased process of implementation, in which both Britain and the EU institutions and member states prepare for the new arrangements that will exist between us will be in our mutual self-interest," she said.
However she gave few details on how such a transition would work or how long it would last for and lawyers advising firms in the financial sector said firms would be unwise to rely on hopes of a staggered exit period given that lack of clarity.
"We have a real concern that firms may be relying on the government delivering a transitional deal that simply won't be possible in the time that we have," Polly James, a partner at law firm Berwin Leighton Paisner, said.
"We are therefore continuing to advise our financial institution clients to keep developing their contingency plans for securing post-Brexit access to the single market in financial services," she added.