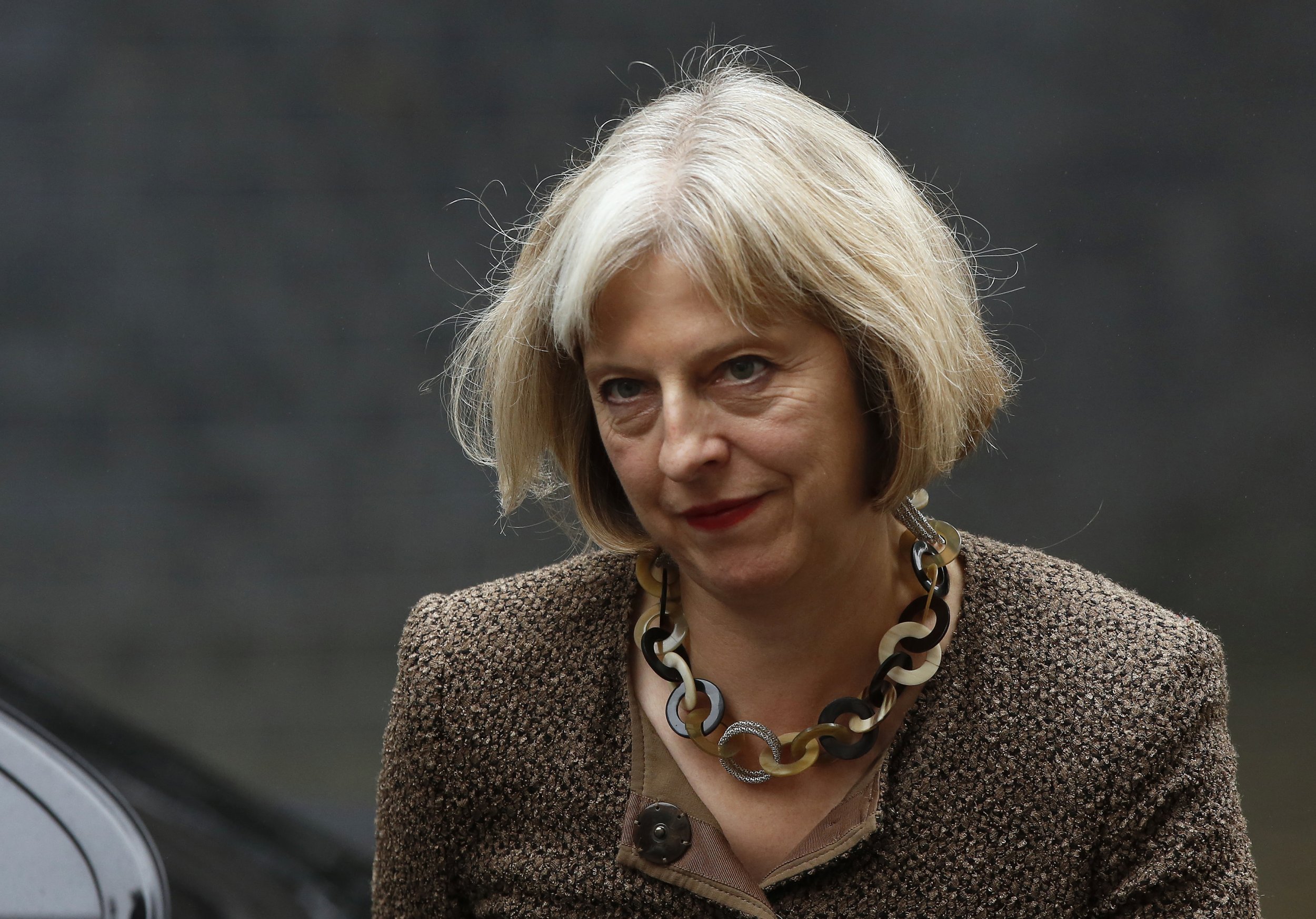 It is all over, then. In the great Shakespearean tragedy that was Brexit, virtually every player is dead on the stage bleeding from multiple stab wounds. Mostly in the back.
There is only one woman left standing: Theresa May, the Home Secretary who will now take over from Cameron as Britain's second Prime Minister in history. Cameron confirmed her expected succession on Monday after Andrea Leadsom, May's only rival in the race for leadership of the Conservative party, pulled out of the contest.
So who is May, and what will her premiership be like? Below are five things you need to know;
She thinks there is such a thing as society. In her leadership campaign's national launch speech on Monday, May set out her vision for her premiership. It was all quite un-Thatcherite (despite the obvious gender comparison) in its focus on society and on reforming capitalism to make it more worker-centric, including a pledge to include employee representatives on company boards. "Transient shareholders... are not the only ones with an interest when firms are sold or close. Workers have a stake, local communities have a stake, and often the whole country has a stake," she said. Of course, she is also happily been part of a government with a fairly light-touch approach to regulating business and a record of cutting local government funding, so we will need to see how the rhetoric matches up to action.
She is tough on immigration. In charge of the Home Office since 2010, it was May who was mandated to deliver the British government's drive to reduce net migration into the country to the tens of thousands. This has been woefully unsuccessful, but May has always pushed for tougher immigration policies as a result. She reportedly clashed with Chancellor George Osborne in 2015 over his desire to exempt foreign students from the target, and sanctioned a controversial, later jettisoned pilot scheme that saw vans driving around London warning illegal immigrants to "go home or face arrest." Despite this, May was a cautious backer of the "Remain" campaign in Britain's EU referendum.
Her views on LGBT rights have changed over time. Having entered parliament in 1997, May was originally no champion for LGBT rights, voting against measures including the equalizing of the age of consent for gay and straight people and legislation to allow same-sex couples to adopt children. But she subsequently became a more ardent campaigner for these issues in parliament, culminating in 2013, when she was one of the most high-profile senior Tories arguing for gay couples to be allowed to marry. It was May, as party Chairwoman in 2002, who coined the phrase "Nasty party" to describe how many voters saw the socially conservative party compared to Tony Blair's liberal New Labour.
She is a late bloomer. In 2001, May was the butt of a cruel joke. A member of the then-Shadow Cabinet came up with an idea of a figure to appoint as Shadow Education Secretary: "It would be a total punt," he said, '"She is untested in a senior front-bench role, she knows nothing about education and has no profile. What about Theresa May?" The joke: May had already had the job for two years (credit to Alwyn Turner for digging out the anecdote.) May's early career was defined by relative obscurity, and many felt her to have been promoted too fast. That was in stark contrast to her time as Home Secretary later on, the longest-ever holder of a universally accepted challenging role that has wrecked countless political careers.
By most accounts, she is not the life and soul of the party. David Laws, a Liberal Democrat and former minister in the Coalition government, claimed in his book that former Deputy Prime Minister Nick Clegg used to call her an "ice maiden," and Eric Pickles, a former cabinet minister, called her "tricksy belle of Marsham street." More recently, former Chancellor Ken Clarke was caught on camera describing her as a "bloody difficult woman." To me, this all smacks unpleasantly of men feeling intimidated by a powerful woman. But whatever Clegg, Clarke et al's motivation, May is known as a focused, determined operator who does not make too much time for small talk.