U.K. Conservatives Poll Second-Highest Lead on Record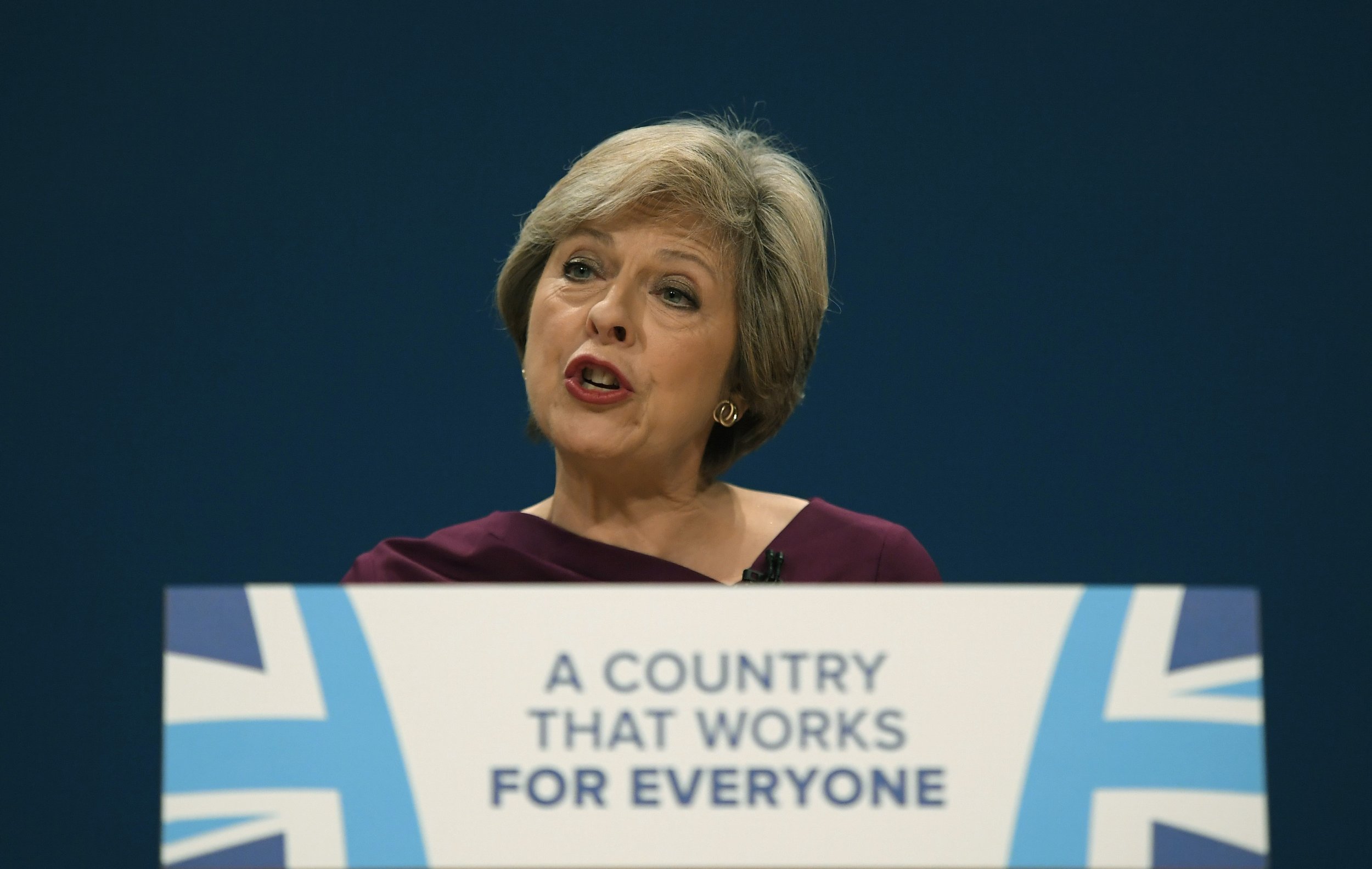 Britain's Conservative Party has stormed to a record poll lead after its conference, despite a media storm over controversial immigration proposals.
An ICM/Guardian survey published on Monday found that Prime Minister Theresa May's party enjoys a 17-point lead over Jeremy Corbyn's opposition Labour Party.
Since the polls began in 1992, this is the joint second-highest lead the party has recorded in ICM surveys. The party's lead has never been larger while in government since 2010, and was only greater in June 2008, when then-Labour prime minister Gordon Brown was mired in political and economic crisis after the financial crash.
Compared to ICM's last survey in September, the Conservatives have climbed in support by two points while Labour has dropped by two points. The pollster YouGov has also found that Labour failed to see a bounce after its own conference, held just before the Conservatives'.
Some 43 percent of voters say they would choose the Conservatives if a General Election were held tomorrow, while just 26 percent would vote Labour.
The strong showing for May's party comes despite a fraught conference last week. Speeches by May and Home Secretary Amber Rudd signalled a decisive break with the liberal positioning of David Cameron's premiership.
Proposals announced by Rudd that could see British firms monitored for the proportion of foreign workers they employ attracted criticism from the business lobby. "It is clear that immigration will continue to be a major bone of contention between companies and this Government," the Institute of Directors pro-business group said at the time.
But voters clearly felt differently. A YouGov survey last week found that 59 percent of people say they either strongly or somewhat supported the idea.
ICM polled a representative sample of 2017 adults aged 18 or over between October 7 and 9.