Video: British PM Theresa May Mocked for Awkward Dance to 'Dancing Queen' at Major Speech
British Prime Minister Theresa May took her party by surprise when she came jiving out onto the stage of her speech at the Conservative conference, as ABBA's "Dancing Queen" played over the speakers.
The party faithful cheered and applauded as May swung her arms and bobbed side to side while the 1970s song blared out, before she delievered her speech to the annual party conference in Birmingham, England.
But some of those not in the room were less appreciative. "Can anybody tell me how it's possible for someone to be as awkward as Theresa May is," wrote one Twitter user.
Another wrote: "Theresa May dancing to dancing queen is most definitely the most awkward thing I've watched yikes May seems like your dancing is as bad as your ability to successfully run a country right?"
One tweet said: "Didn't think anything could top Pierce Brosnan's dancing in Mamma Mia as the most awkward thing set to ABBA but fair play to Theresa May for topping it."
May, who has a reputation as a dull politician, and who once said the naughtiest thing she has ever done is run through a farmer's field of wheat, captured attention recently for her awkward dance moves during a tour of African countries when she took part in traditional dancing.
The prime minister is struggling to maintain her grip on the Conservative party, which is divided over her handling of Brexit negotiations to leave the European Union (E.U.). Some want her to take a tougher stance against the E.U. and walk away without securing a deal, if necessary.
But others want to maintain a close relationship with the E.U. and are pushing for her to secure a deal that retains a number of ties, mostly around trade in goods and services. The E.U. accounts for around half of all U.K. trade.
May's leadership was severaly damaged by the 2017 general election, which she was expected to win by a landslide. After a poor campaign by the Conservatives, and a strong campaign by the opposition Labour Party, led by socialist Jeremy Corbyn, her parliamentary majority collapsed.
She was humiliated by President Donald Trump during his visit to the U.K. after he questioned her approach to negotiating Brexit and talked up her rival Boris Johnson, the Conservative M.P. and former Mayor of London, who is believed to be mounting a bid to take over the party. Trump later backed down and apologized to May for his comments, made in an interview with The Sun, a popular British tabloid newspaper.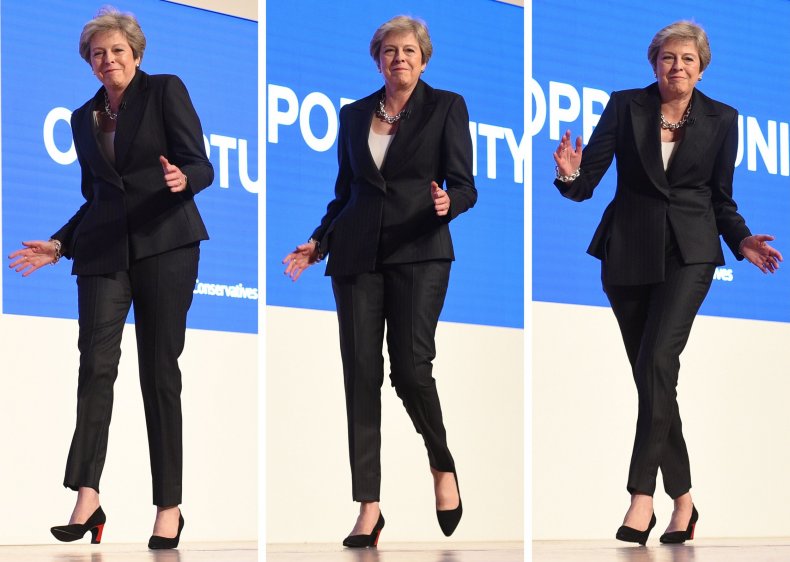 This article was updated to include more background information.