Theresa May at Davos: Mainstream Politicians Must Change to Address Problems of Globalization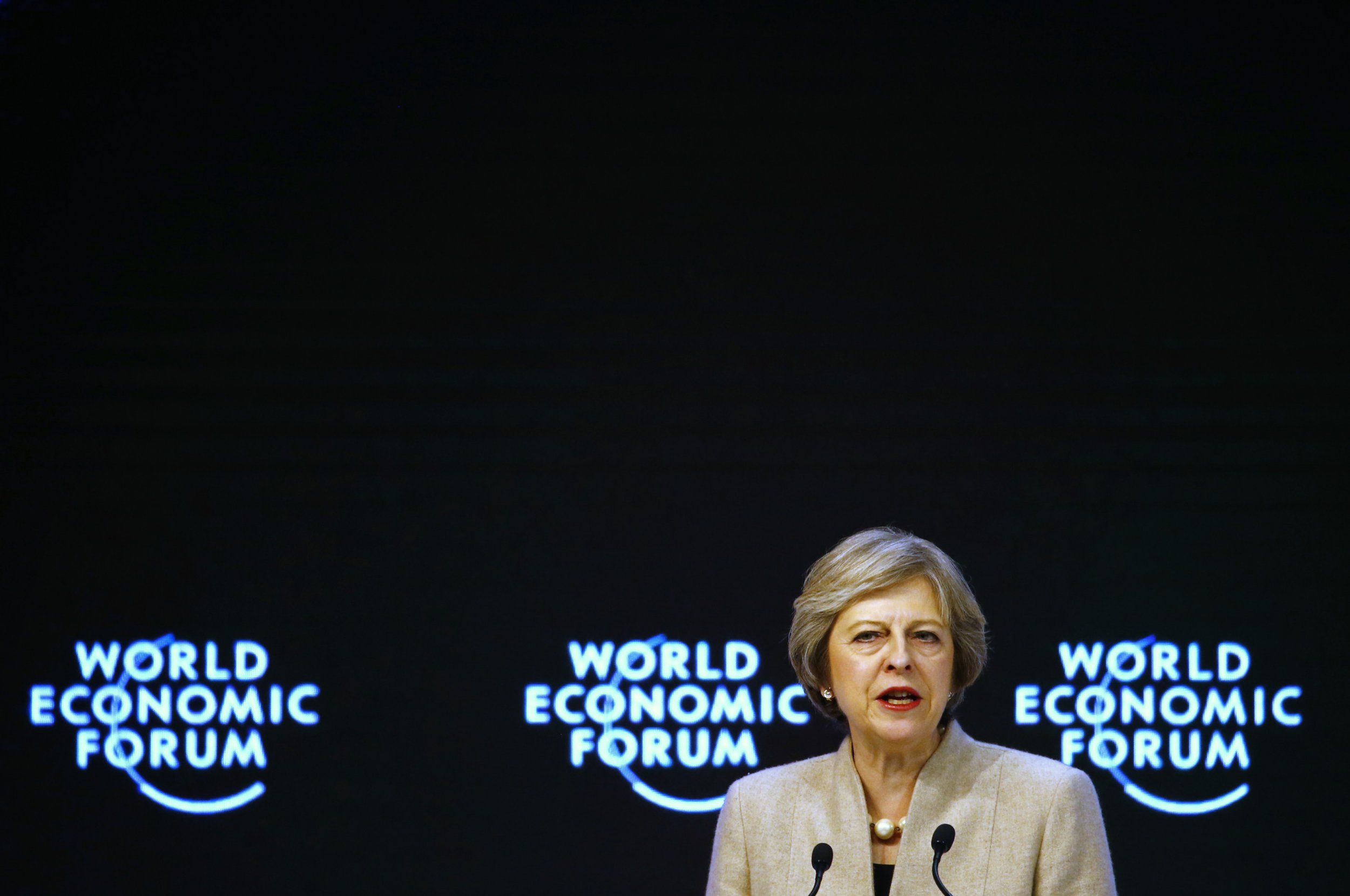 British Prime Minister Theresa May has issued a warning to other mainstream politicians, urging them to respond to voters' concerns about globalization or lose ground to the political fringes.
In a speech at the World Economic Forum in Davos on Thursday, May sought to reassure the gathered political and business elite that, despite her country's decision to leave the EU, "I am determined to stand up for free markets, free trade and globalization."
But, she said, she wanted "also to show how these forces can work for everyone."
Mainstream politicians, May argued, "have failed to address [voters'] legitimate concerns" and need to show that they "can deliver the change people need."
"Talk of greater globalization can make people fearful," May said. "For many it means their jobs outsourced and their wages undercut. It means having to sit back as they watch their communities change around them."
"In their minds," May continued, "it means watching as those who prosper seem to play by a different set of rules, while for many life remains a struggle as they get by, but don't necessarily get on."
"If we are to make the case for free markets, free trade and globalization as we must, those of us who believe in them must face up to and respond to the concerns people have," she said.
She argued that governments needed to be more interventionist, "not just stepping back and…not just getting out of the way."
"It means stepping up to a new, active role that backs businesses and ensures more people in all corners of the country share in the benefits of its success," May said.
May's comments come against a backdrop of rising populism that has hung over the annual celebration of globalization's biggest beneficiaries.
Brexit and the election of Donald Trump in 2016 shocked the global establishment, while many fear the growing success of the far-right presidential candidate Marine Le Pen in France, and her political ally Geert Wilders in the Netherlands, ahead of elections in those countries.