U.K.'s Theresa May Denies Advance Knowledge of Trump Refugee Ban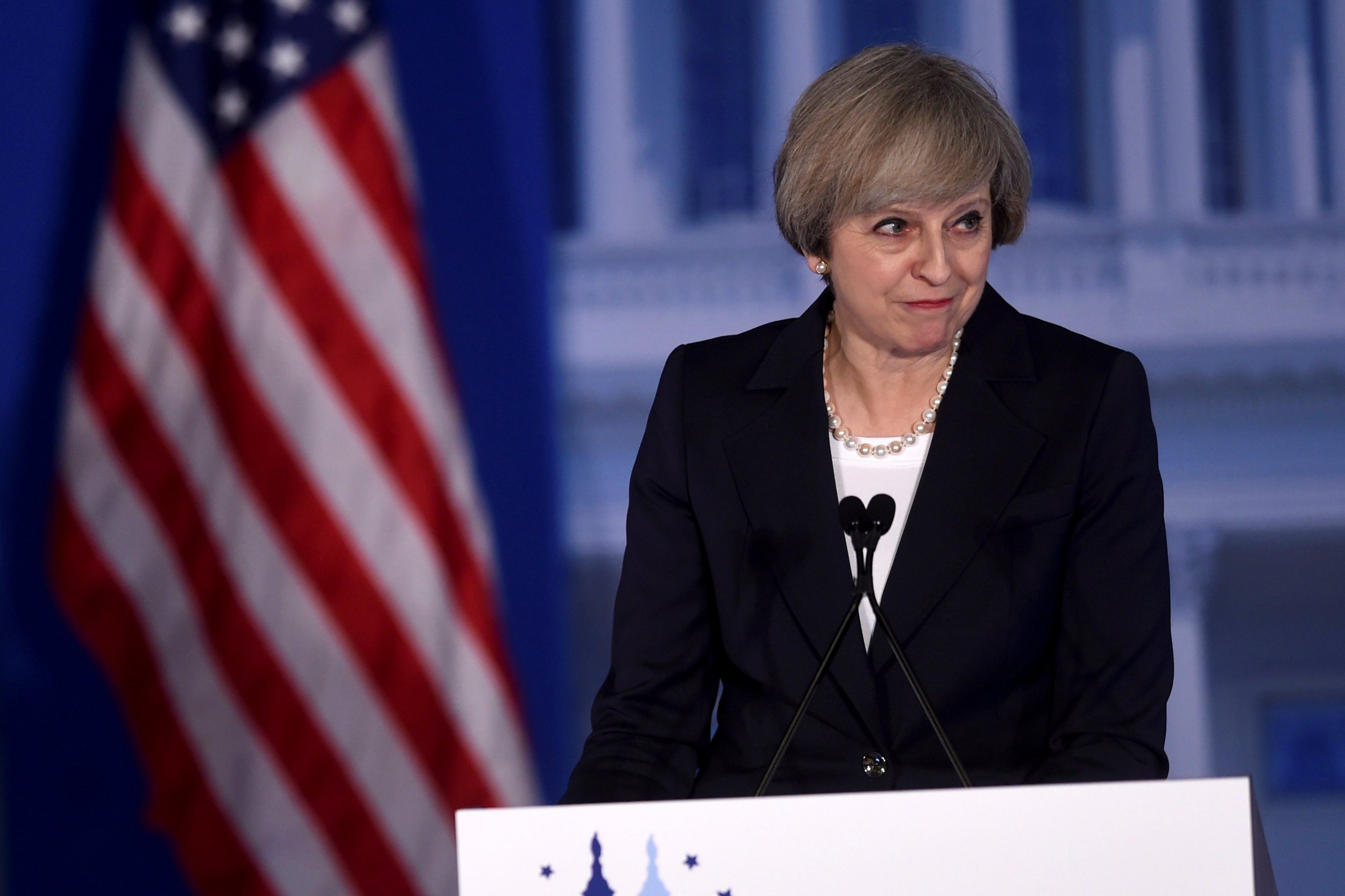 British Prime Minister Theresa May has denied having advance knowledge of President Donald Trump's controversial freeze of the U.S. refugee program.
Speaking in parliament Wednesday under questioning from Labour party opposition leader Jeremy Corbyn, May said: "If he's asking me whether I had advance notice on the ban on refugees, the answer is no."
Trump's executive order barring access to the U.S. by refugees for 120 days and indefinitely stopping the Syrian refugee program was signed Friday, just hours after May left a meeting with Trump.
But May said the president did not raise this aspect of the policy during their conversation.
The order also stopped citizens of some Muslim-majority countries entering the U.S. for 90 days.
British politicians and other public figures raised fears over the weekend that dual citizens of Britain and the countries involved would be barred from America.
But the British government has since said it secured an exemption from the ban for its citizens. May also said Wednesday that she had not known the policy might affect British citizens.
As for the general principle of introducing travel restrictions from some Muslim-majority countries, May said that "all" British politicians had been aware this might happen, "because President Trump said he was going to do this in his election campaign."
Corbyn said that May had not been unequivocal enough in denouncing Trump's policy, which he said breached the country's obligations under the 1951 Refugee Convention.
He quoted her insistence that she is not "afraid to speak frankly to the president of the United States," and asked, "what happened?"
But May said she and the government had been clear that Trump's policy, in her view, "is wrong—we wouldn't do it."