British PM Theresa May Strikes Conciliatory Tone Towards EU—But Keeps Her Options Open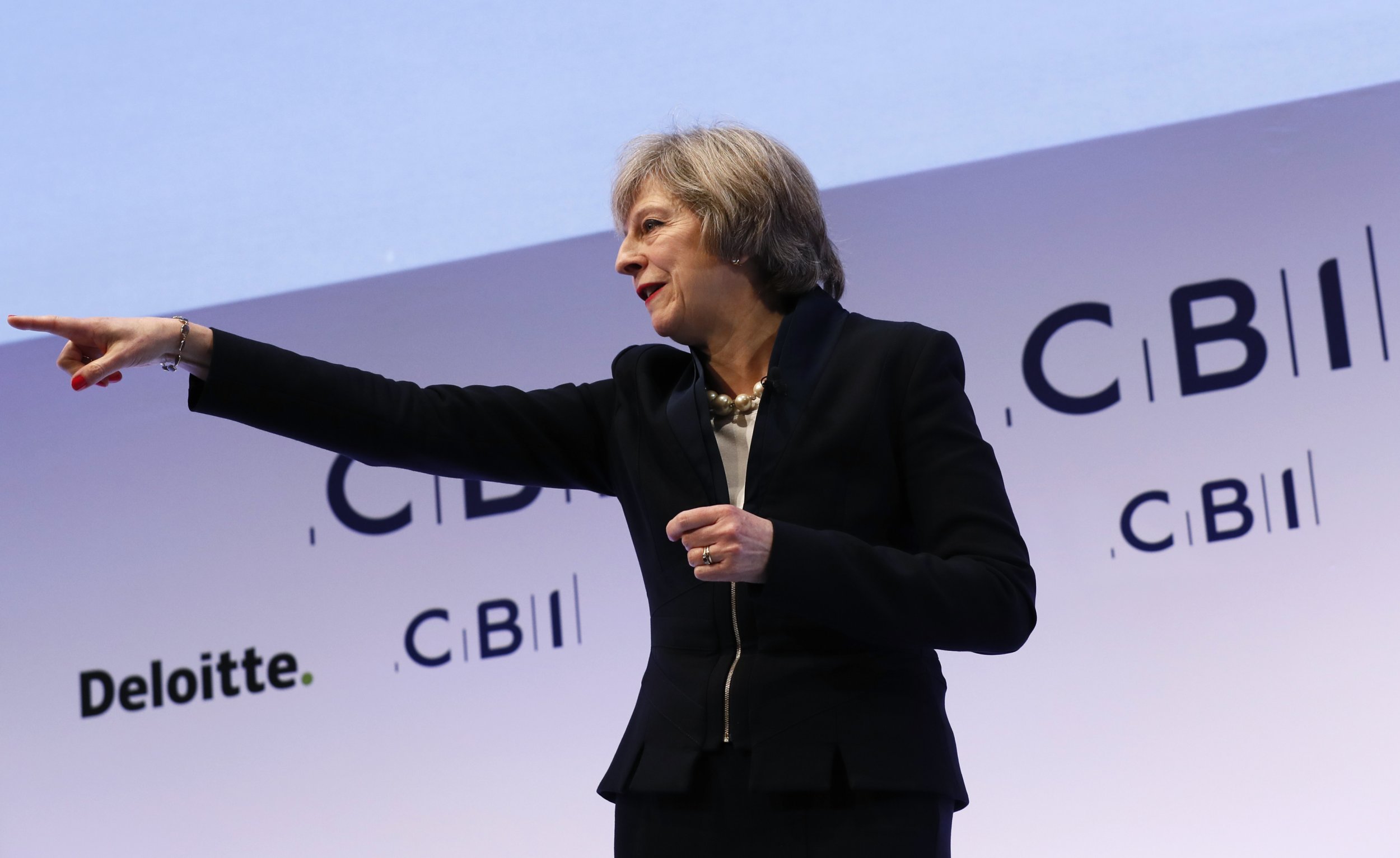 Theresa May has sought to reassure European leaders about Britain's commitment to the continent—while warning she is prepared to walk away from Brexit talks if offered a harsh deal.
In a speech in London on Tuesday setting out her plans for forthcoming talks on leaving the EU, the British prime minister stressed that while the U.K. was breaking with the bloc, "we are not leaving Europe."
Striking a clear contrast with the more extreme anti-EU views of Nigel Farage, the former UKIP leader and prominent Brexit campaigner, May made clear that while "many fear that [Brexit] might herald the beginning of a greater unraveling of the EU… I do not want that to happen."
And, May said, Britain would have much to offer the EU after Brexit in terms of intelligence sharing and security cooperation. "After Brexit, Britain wants to be a good friend and neighbor in every way, and that includes defending the safety and security of all of our citizens," she said.
But despite the glowing rhetoric, May also made a clear threat to her soon-to-be negotiating partners.
She warned that a deal that sought to punish Britain for leaving would "be an act of calamitous self-harm" for the EU, and said that in such circumstances: "no deal for Britain is better than a bad deal for Britain."
If the EU sought to punish the U.K., she said that the government would in response "set the competitive tax rates and embrace the policies that would attract the world's best companies and biggest investors to Britain," introducing new competition on the EU's borders.
So far, the response from Europe has been measured.
Donald Tusk, the president of the EU Council, said on Twitter: "Sad process, surrealistic times but at least more realistic announcement on #Brexit. EU27 united and ready to negotiate after [article] 50."
The European Commission's chief negotiator Michel Barnier said on Twitter that an "agreement on orderly exit is prerequisite for future partnership."
Sylvie Goulard, a senior French liberal member of the European Parliament (MEP), told The Guardian that she thought the speech had a friendlier tone that made it "a PR communication for the rest of Europe," though Goulard didn't like the threat contained in May's speech: "Blackmailing partners is never a good thing," she said.