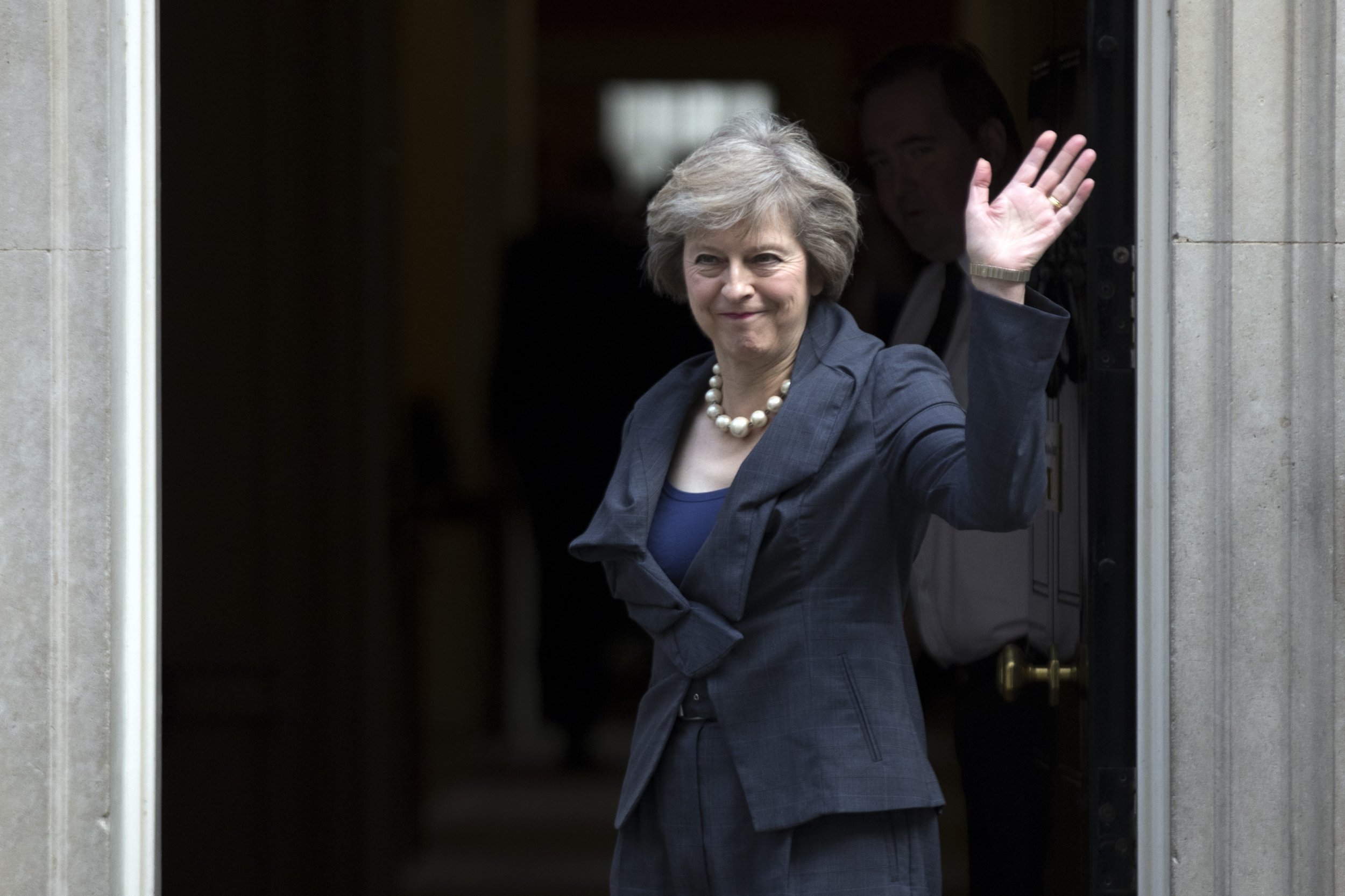 Theresa May, the Home Secretary, will be formally installed as the U.K.'s new Prime Minister on Wednesday, and one of her first jobs will be to form her cabinet.
May has served in outgoing leader David Cameron's cabinet for six years and joined the majority of her colleagues in campaigning for a "Remain" vote in the EU referendum. As such, she's got no reason to embark on a purge. At the same time, she needs to unite her party, stamp her authority on the government and prepare for very different political circumstances to those in which Cameron conducted his last reshuffle.
Here's four tips and rumors on what she might do:
Where to send the submarine?
George Osborne, nicknamed "the submarine" by Westminster observers for his occasional tendency to disappear in a crisis, is likely to be moved from his longstanding role as chancellor. Osborne's star has fallen following his enthusiastic and unrestrained support for the unsuccessful "Remain" campaign in the referendum, and he and May have clashed in the past over the importance of immigration to the U.K. economy—Osborne is more liberal on this issue. The Foreign Office has long been suggested as a potential destination for Osborne, and that would represent May's most obvious and most generous option.
Jobs for the boys
Chris Grayling, currently the leader of the House of Commons, and Philip Hammond, the current foreign secretary, have been among May's most enthusiastic public supporters. She may well want to reward them both, and as Grayling was a leading anti-EU campaigner, installing him in a top post would bring benefits in terms of party unity. John Rentoul, the Independent's chief political commentator, has suggested that Grayling could be put in charge of Brexit negotiations and Hammond could be given Osborne's job as Chancellor.
A boost for the girls?
May is only the second woman to lead Britain as prime minister, and, while hardly a tub-thumping women's rights activist, has been less squeamish than Margaret Thatcher, the other woman to hold the role, about describing herself as a feminist. It will be interesting to see if her premiership sees talented women inside and outside the cabinet climbing to new heights. Amber Rudd, the current energy secretary, is regarded as enthusiastic and intelligent by colleagues and impressed in TV debates ahead of the EU referendum, so would be a good choice for promotion. Prominent women currently outside cabinet who could get a look-in include Jane Ellison, the health minister, and Andrea Leadsom, the energy minister and May's erstwhile competitor for the leadership.
Balancing the Brexiters
Boris Johnson and Michael Gove both launched failed bids for the leadership against May, and both made enemies (and friends) within the party when they took roles at the front and center of the anti-EU campaign. Both have clashed with May even before the referendum; May left Johnson mortified after she turned down his request to use water cannon on London's streets when he was mayor, and May and Gove had a furious semi-public row in 2014 over who was to blame for allowing Muslim extremism to develop in schools. Leaving Gove in place as Justice Secretary, where he has impressed professionals in the sector and the press, would probably be the rational thing to do. Johnson's profile and status would in ordinary times entitle him to a fairly senior job; health secretary or even home secretary, perhaps. But May might want to show strength by making an example of him and giving him something more junior. Leaving him out altogether would be especially bold, but in these strange times, nothing is unthinkable.