Theresa May's First PMQs: Her Four Best Moments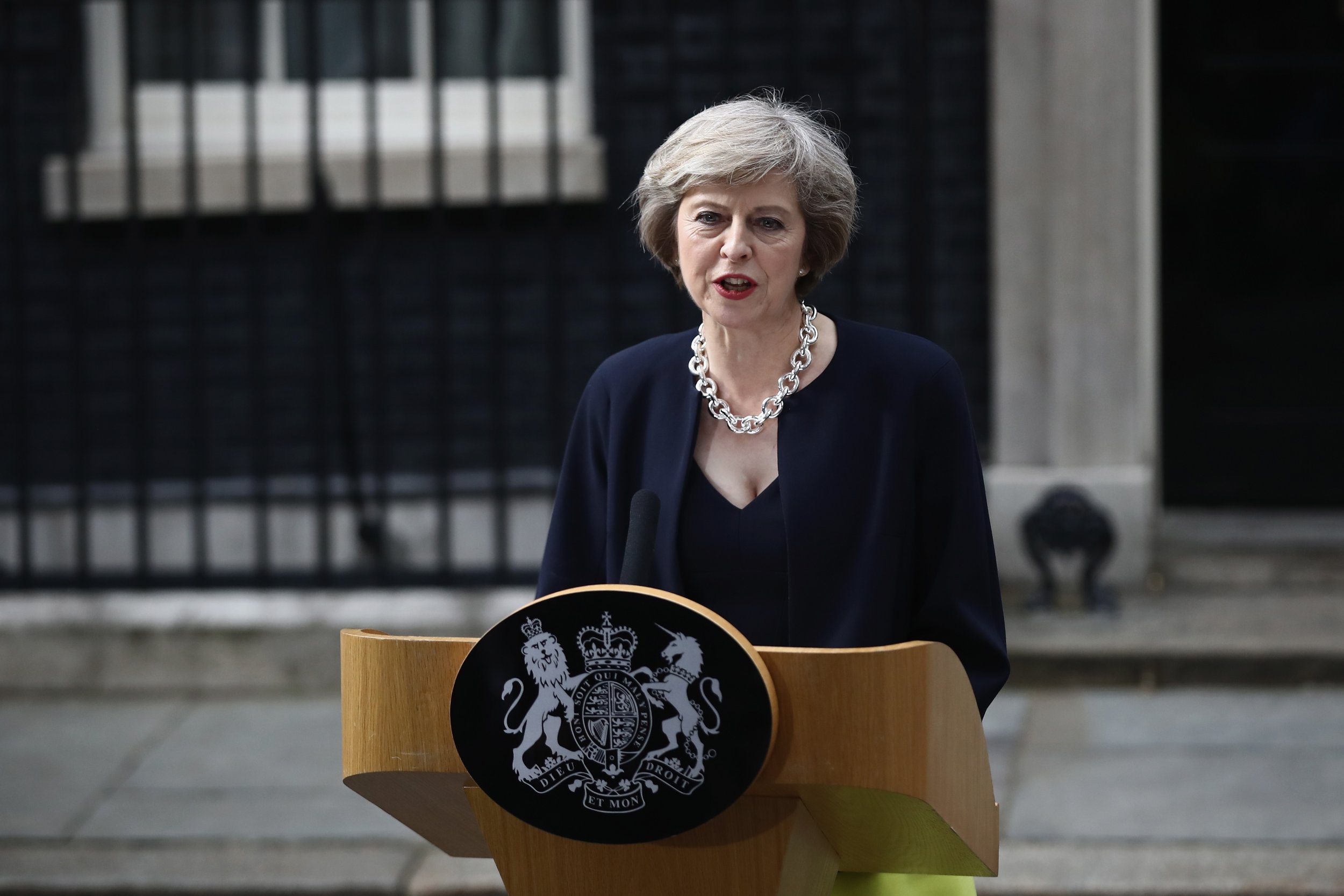 Britain's new Prime Minister Theresa May stood up in parliament for her first "Prime Minister's Questions" (PMQs) session on Wednesday.
Considered one of the most important moments in a Prime Minister's week, PMQs requires the premier to dodge probing questions from the opposition, fire up the MPs on their own benches, and deliver a few strong soundbites for the evening news.
On all three counts, May delivered. Here's her four best moments.
May is reading from David Cameron's playbook on Labour. Especially given its recent turmoil under left-wing leader Jeremy Corbyn, former Prime Minister Cameron knew that almost any tricky question from Labour could be avoided with a good gag about whatever scandal was brewing in the opposition party that week. May saw no reason to change the winning formula, and today delivered several cracks of varying quality. The best was a brutal riff on current rebellions against Corbyn's leadership in which she compared him to an "unscrupulous boss," who doesn't listen to his workers, makes some of them "double" their workload, and even "exploits the rules to further his own career." She finished it with a supremely haughty and almost Thatcher-like punchline: "Remind him of anybody?"
"One nation" Conservatism was a key theme of May's first speech as Prime Minister. She took the opportunity to hammer that home in parliament on Wednesday. She made sure to stress that her party's new Chairman, Patrick McLoughlin, was a "former miner," and got in plenty of uses of her buzzphrase of choice: "a country that works for everyone." But her most telling moment on this theme was in her defence of restrained fiscal policy. Channelling Germany's Angela Merkel (who uses the metaphor of a "thrifty housewife" to great effect), May hit back at a Corbyn question on austerity economics by defending it as the socially responsible course of action: "He calls it austerity, I call it living within our means," she said. Many would say it's economic nonsense, but as a political tactic it's rarely failed for May's party.
The "Steel Lady" fired up her own party. Conservative MPs, who bellowed loudly throughout the session, liked her affirmations of her party's commitment to Britain's nuclear defence, and her many iterations of her party's strength and resilience ("The Labour party may be about to spend several months fighting and tearing itself apart. The Conservative party will be spending those months bringing the country back together," she said). But they perhaps cheered the loudest when she pointed out the milestone that her appointment marked: "In my years here in this house, I've long heard the Labour party asking what the Conservative party does for women. Well; [it] just keeps making us prime minister." Some behind her could be heard chanting "two-nil! two-nil!"
The Home Office has served May well. The new prime minister was in her last job for six years, and handling one of Britain's most politically sensitive briefs from the despatch box week-on-week has served her well. She knows how to avoid a question and how to make her answers so bland nobody will report them. Call me a cynic, but that's half of being Prime Minister. To be fair, the job also gave her some achievements to crow about. May earned plaudits across the political spectrum for working with the police to lower instances of street searches, which disproportionately targeted black men. She brought this up today, using it to masterfully evade a question about her foreign secretary Boris Johnson's far more chequered history on race politics.