Why Is British Prime Minister Theresa May Calling for a Snap General Election Now?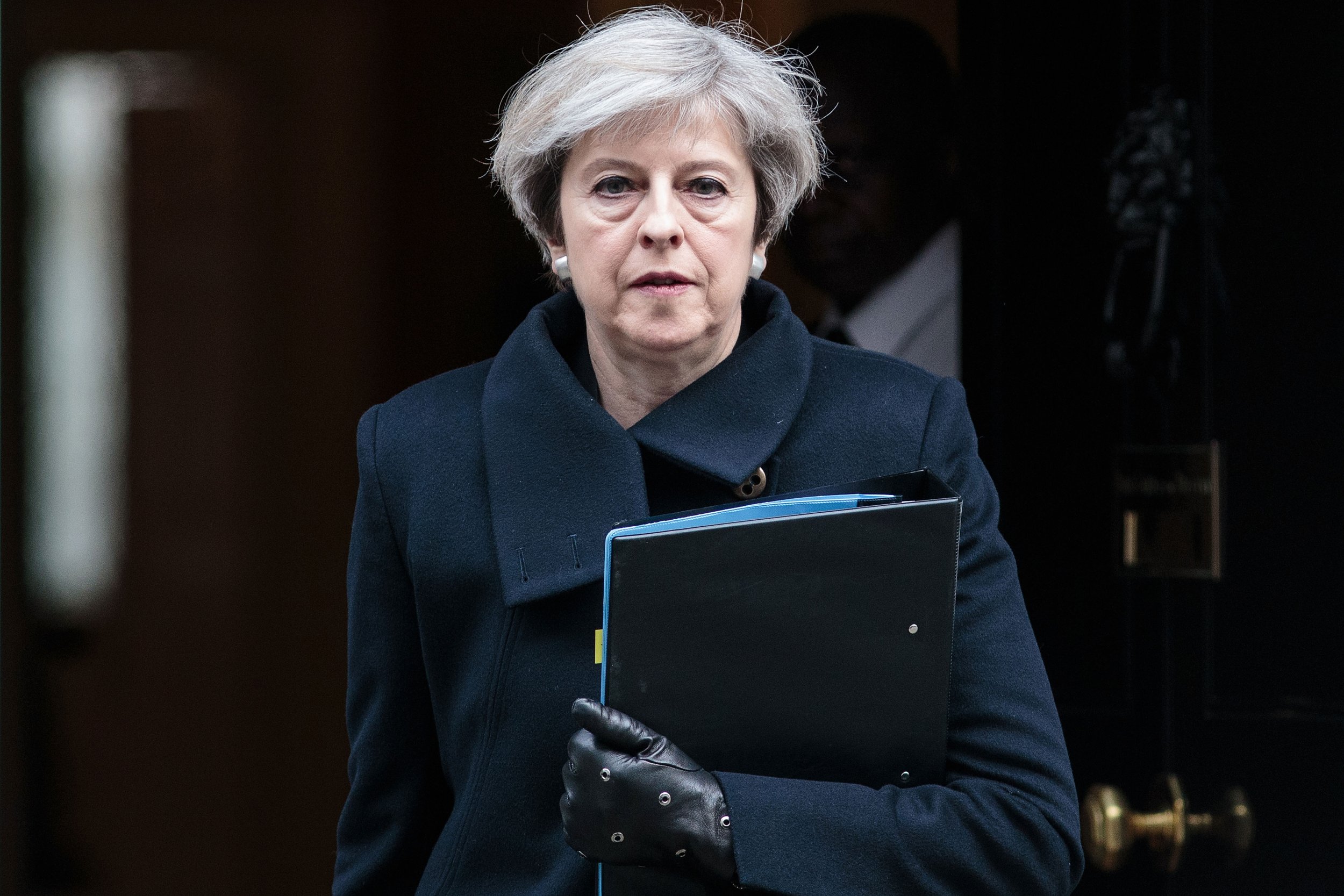 Ever since Theresa May took over from David Cameron as British prime minister last July, pundits have wondered why she didn't call an early general election.
On Tuesday, May finally decided she would, announcing that she would seek a snap election on June 8. She needs the backing of two thirds of members of parliament to do so, but can count on her own MPs and, a statement from Labour leader Jeremy Corbyn suggests, those of the opposition. "We look forward to showing how Labour will stand up for the people of Britain," Corbyn said.
So why is she doing it? First, off, May has no democratic mandate from the people of Britain. She became prime minister after Cameron resigned following his Brexit defeat; May won the Conservative party leadership election after all the other candidates dropped out one by one, so has not faced a vote, either among her own party, or the general public.
Polls suggest she could easily secure a mandate from British voters: Pollsters YouGov and ComRes both put her Conservative Party more than 20 points ahead of nearest rival Labour on Monday. The consistent strength of her popularity is highly unusual if not unprecedented; her party has barely dipped below 40 percent support since August, compared to the scores in the mid-30s it registered toward the end of David Cameron's tenure. Usually, a new premier would enjoy a "bounce" in ratings followed by a gradual slide in support as reality sets in.
May also stressed during her announcement that the timing was right for a poll after the government formally triggered the EU exit process at the end of March. To have called a vote before that would have added to the dangerous instability thrown up after the referendum. Now, May said, there is a "one-off chance" to focus on domestic politics while Brussels decides its formal negotiating stance.
Putting the U.K. in a position of strength in preparation for its exit from the EU made up much of her reasoning. She accused the opposition parties of engaging in "political game playing" over Brexit. That, she said, "jeopardizes the work we must do to prepare for Brexit at home, and it weakens the government's negotiating position in Europe."
What she didn't say was that her own benches strongly oppose some aspects of her policy agenda, such as a drive to reintroduce selective secondary education. An election victory would give her more authority to tackle such obstacles because the public will be voting on May's own manifesto, rather than tying her to a previous government's agenda.
And May's party is embroiled in a scandal over its spending at the last election in 2015. In March, police passed files containing allegations against 20 Conservative MPs' election campaigns to prosecutors. If any of those were to lead to a conviction, that would invalidate the 2015 election result for that MP and force them to stand down. If they secure a new mandate, that won't be necessary.
What are the risks? It's possible that Corbyn's Labour, apparently floundering, has some well of support that pollsters have not yet uncovered. But failing that, the centrist, pro-EU Liberal Democrat party is surging, having secured strong results in a string of by-elections and local elections. Conservative Party high command has private polling, reported in The Times, that suggests it would lose many seats in South West England to the centrists, who returned an unusually poor result in 2015 in what analysts considered a punishment for entering coalition with the Conservatives in 2010.
But May seems to have decided that her record and the demand for continuity in an unstable time will give her the backing she needs. "Last summer, after the country voted to leave the European Union, Britain needed certainty, stability and strong leadership," she said on Tuesday. "Since I became prime minister the government has delivered precisely that."