Theresa May Says Britain Can Get a Brexit Deal, but Negotiations Will Be Intense
British Prime Minister Theresa May struck an optimistic tone on Wednesday as she addressed the Bloomberg Global Business Forum in New York, stressing that her country will still be a good place to do business after the U.K. officially leaves the European Union next year.
"We want to make business central to the conversation. Global Britain will be a fully engaged partner," May said, before stressing that there is "uncertainty about what the future will hold."
The U.K. is set to leave the EU on March 29, 2019, and it is unclear whether the country will successfully strike a deal with the EU.
"I'm confident we'll get a deal. And there are more voices around Europe talking about getting a deal. As a government, we're preparing for a deal and preparing for no deal. If it is that worst case scenario, we'll still make a success of it," May said Wednesday. "I believe we can get a good [Brexit] deal. There are several weeks of intense work to be done to get to that point."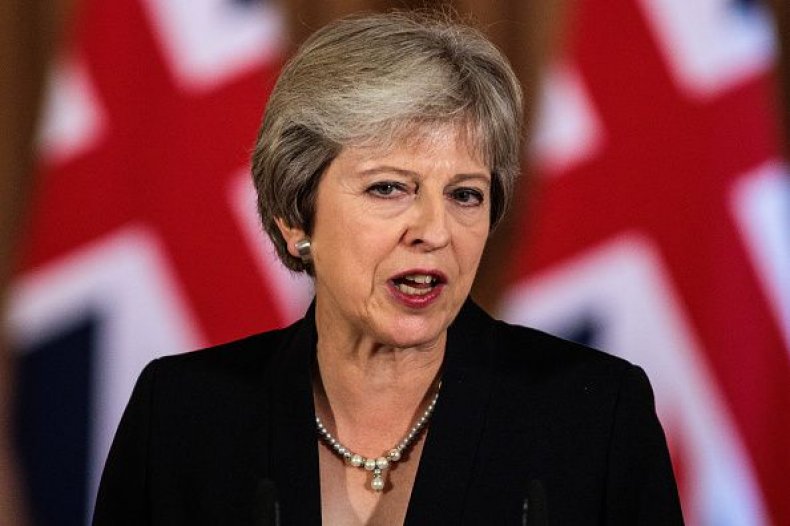 May's optimism was in stark contrast to comments she made earlier this week, when she said that leaving the EU without a deal would be better than accepting the proposal Europe is currently offering. In recent weeks, a summit of EU leaders in Brussels ended without a deal and with some acrimony. EU leaders said categorically that they will not accept May's proposal for a free-trade area for goods but not services.
In a televised speech following the meeting, May laid out the reasons why the U.K. rejects the EU's proposal.
"The EU is still only offering us two options. The first option would involve the U.K. staying in the European Economic Area and a customs union with the EU. In plain English, this would mean we'd still have to abide by all the EU rules, uncontrolled immigration from the EU would continue and we couldn't do the trade deals we want with other countries. That would make a mockery of the referendum we had two years ago," May said.
"The second option would be a basic free trade agreement for Great Britain that would introduce checks at the Great Britain-EU border. But even worse, Northern Ireland would effectively remain in the Customs Union and parts of the Single Market, permanently separated economically from the rest of the U.K. by a border down the Irish Sea. Parliament has already—unanimously—rejected this idea," she continued.
Washington is also pushing for the U.K. to keep the door open for a free trade agreement with the U.S.