Theresa May Says It Isn't 'The End of the World' If Britain Can't Get Brexit Deal
It wouldn't be the end of the world if Britain doesn't reach a deal on Brexit, Prime Minister Theresa May said Tuesday, in an attempt to downplay some of the gloom-and-doom scenarios being floated as the deadline for the country's exit from the EU looms.
May's comments appeared to cast doubt on recent statements by Britain's Chancellor of the Exchequer Philip Hammond, who warned that the country would be forced to borrow over $100 billion if it doesn't reach a deal with the EU, a scenario that would lead to an inevitable economic stagnation. May instead invoked the recent statements from World Trade Organization Director-General Roberto Azevedo, who suggested that a no-deal scenario would not necessarily be catastrophic.
"What the government is doing is putting in place the preparation such that if we are in that situation, we can make a success of it, just as we can make a success of a good deal," May told reporters at the launch of a three-day trip across Africa.
The U.K. will officially leave the EU on March 29, 2019, and it is looking increasingly likely that the country will be forced to leave without a deal in place. On Thursday, the government published 25 contingency plans, known as "technical notices," to warn businesses about how to cope with Brexit in the case an agreement is not reached. Every industry, from airlines to pharmaceuticals, will be impacted by the change—and almost all will see a rise in costs.
Goods entering the U.K. from Europe would need import declarations and customs checks, and London will need to begin preparing its own food labels, among a litany of other new procedural requirements. Questions remain about cross-border data sharing and whether the U.K. will still have access to the official EU judicial database. Many have warned that the country is unprepared to deal with the technical challenges and requirements that will arise when Britain leaves the EU.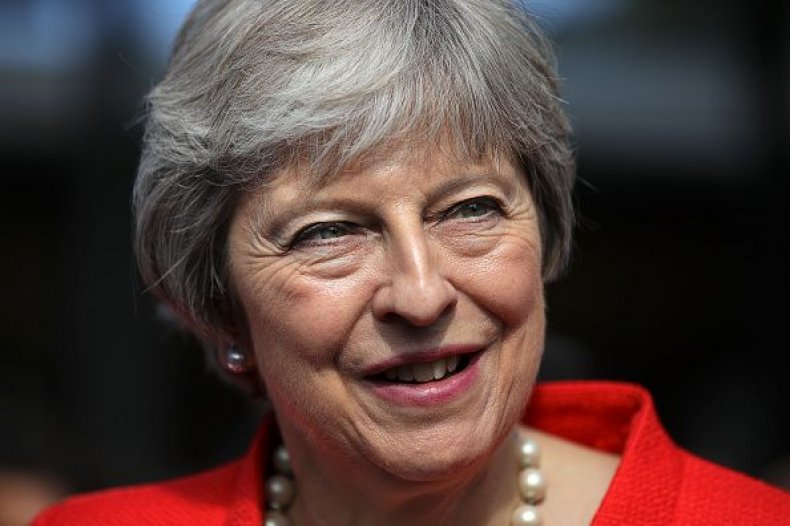 May set out terms for a Brexit deal in July, but it is unclear whether Brussels will accept her plan, which calls for free trade of goods but not of services, and for strict regulations on immigration. EU officials have complained that the proposal the U.K. put forward is "a nonstarter."
Despite the uncertainty, however, people in Britain appear to be taking the situation in stride.
"If the public really thinks that in eight months' time Britain is going to be plunged into the economic equivalent of a nuclear winter, the economy will take a serious hit," Larry Elliot, the economics editor for The Guardian's U.K. edition, wrote in an op-ed. "So far, though, people seem relatively relaxed and haven't spent the bank holiday weekend stripping supermarket shelves of baked beans and bottled water."