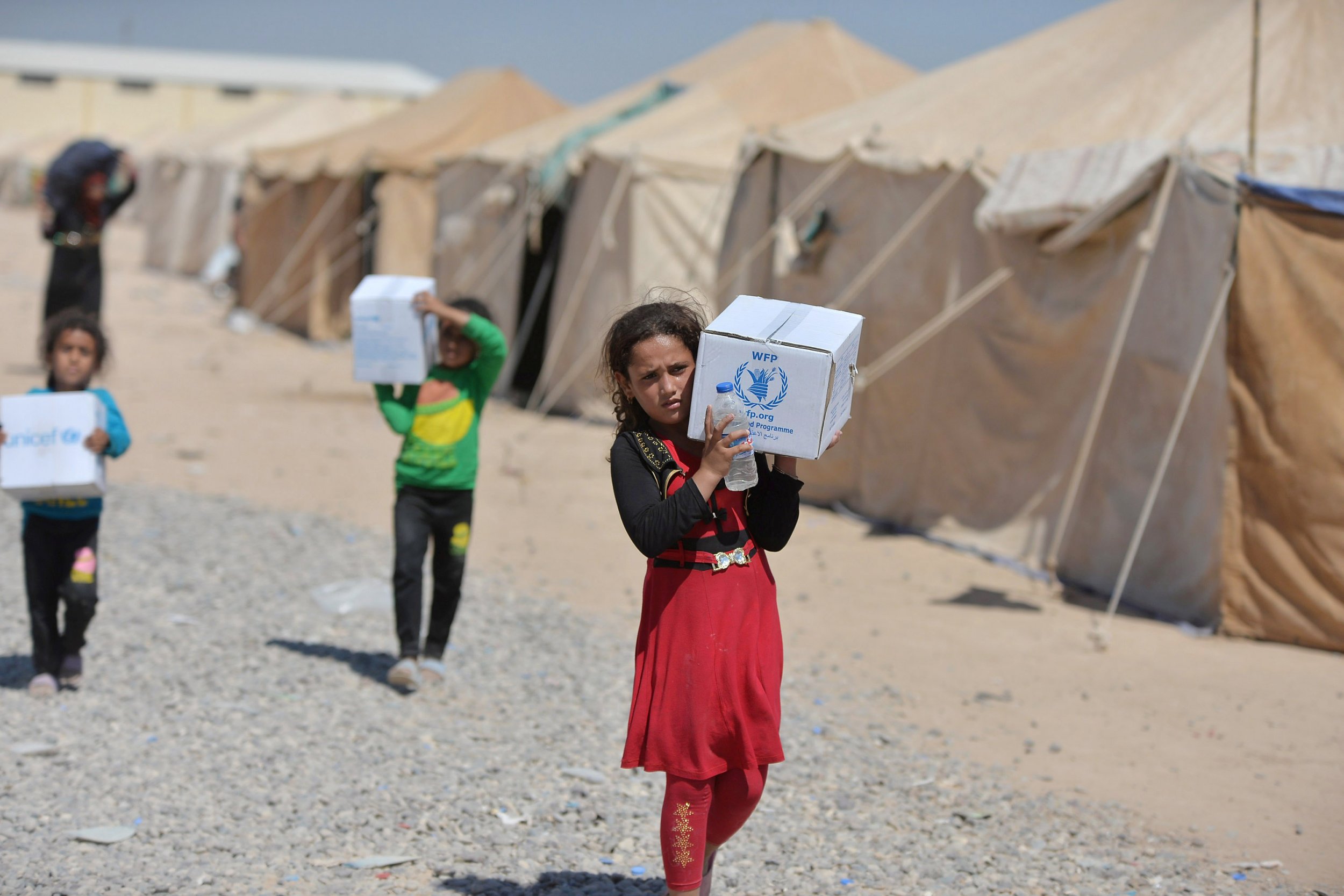 Britain's Prime Minister Theresa May will tell the U.N. general assembly in New York that the U.K. has a right to control its borders and more must be done to address the causes of mass migration.
May is set to tell the U.N. this week: "We cannot simply focus on treating the symptoms of this crisis, we need to address its root causes too," according to reports.
The U.N. is embarking on a two-year long development process for a new global policy on refugees. May is to push for this policy to emphasize the right of countries to control their borders over the right of economic migrants to come seeking work.
She is expected to call for the UN to enshrine the principle that refugees claim asylum in the first safe country they reach. May wants more help given to asylum seekers to do so, as well as better distinctions made between refugees and economic migrants.
May, like her predecessor David Cameron, believes international efforts should be focused on reducing the scale of migration flows.
But David Miliband, Britain's former foreign secretary and now the president of the International Rescue Committee (IRC) aid group, said at the weekend that the U.K. should take four times as many refugees as it currently does.
"Frankly, the U.K. should be saying we'll take 20,000 or 25,000 a year, so four times the current level, 25 refugees per parliamentary constituency rather than just six, because countries like Canada are already doing that," Miliband told Sky News.
A report from the Brookings Institution, a U.S. think-tank, released ahead of the general assembly warned that "the current flow of human beings escaping their countries' turmoil or seeking a better life is not a temporary surge or a passing crisis.
"Mass migration, accompanied by sudden surges of people, will be a permanent challenge to 21st century states and world order. Well-managed, legal migration offers benefits for both sending and receiving countries," it added.