Weakened Theresa May Tries to Unite Conservatives After Disastrous Election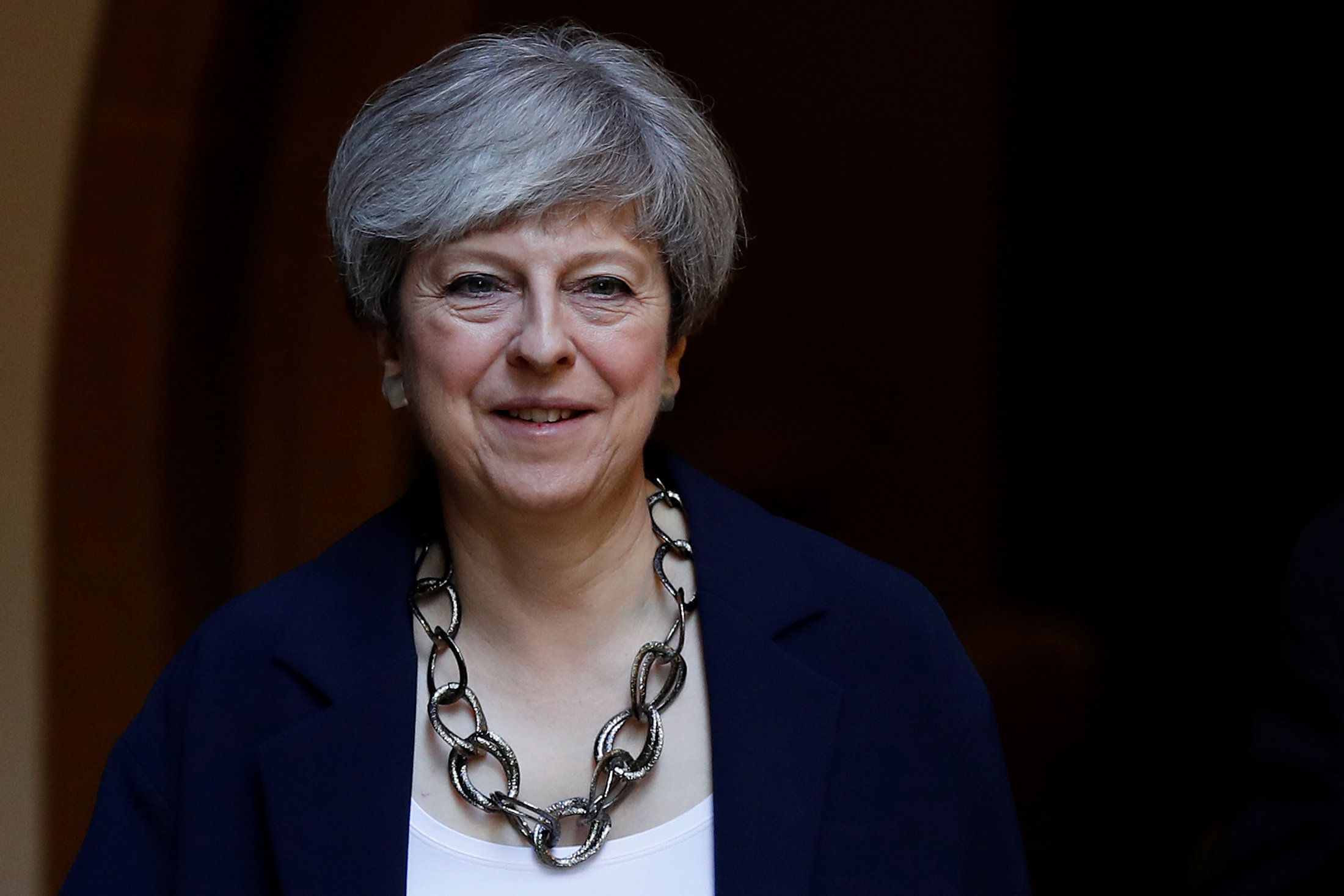 United Kingdom Prime Minister Theresa May reappointed most of her ministers on Sunday but brought a Brexit campaigner and party rival into government to try to unite her Conservatives after a disastrous election sapped her authority, days before Brexit talks begin.
The 60-year-old leader said she had tapped experience across the "whole of the Conservative Party" when she appointed Michael Gove, a long-serving cabinet minister who had clashed with May when she was home secretary, as agriculture minister.
It was a surprise move—Gove was sacked as justice minister by May last year after his bid to become party leader forced now-foreign minister Boris Johnson from the race, amid accusations of treachery and political backstabbing. But after gambling away a majority in parliament in an election she did not need to call, May needs to unite a disillusioned party around her to not only support her in the Brexit talks but also to strike a deal with a small Northern Irish party that will enable her to stay in power.
"What I'm doing now is actually getting on with the immediate job. And I think that's what's important, I think that's what the public would expect. They want to see government providing that certainty and stability," she said. "What I've done today is see people from across the party accepting the invitation to be in my cabinet, and crucially I've brought in talent from across the whole of the Conservative Party. I believe that's important."
Weakened Stature
May formed her cabinet despite failing to win a majority in Thursday's parliamentary election, when her Conservatives won 318 House of Commons seats. Labour, the main opposition party, won 262.
Labour leader Jeremy Corbyn said he could still be prime minister, although his party has no obvious way to build a majority coalition. He said a new election might be necessary later this year or early in 2018.
Apart from Gove and her close ally Damian Green, promoted to Cabinet Office minister to oversee the day-to-day running of the government, May confirmed most of the ministers from her previous cabinet.
This marked an apparent reversal of plans to turf out those considered less than loyal—a sign of her weakened stature in a party that traditionally craves strong leaders. In return, she won effusive pledges of loyalty, but she will have to sell her premiership to Conservative lawmakers at a meeting on Monday.
"I am going to be backing her, and absolutely everybody I'm talking to is going to be backing her too," said Johnson, who had been touted as a possible successor to May. Liam Fox, trade minister, also said that May was the only person to take Britain out of the European Union.
The political turmoil comes a week before Britain is due to start negotiating the terms of its exit from the European Union in talks of unprecedented complexity that are supposed to wrap up by the end of March 2019, when Britain actually leaves.
That timeline now looks even more ambitious than before, not least because May's electoral debacle has emboldened those within her own party who object to her "hard Brexit" approach of leaving the European single market and customs union.
A Conservative source said the move to include Gove in her cabinet may suggest she has learnt a lesson after firing George Osborne, the former finance minister who, as editor of London's Evening Standard newspaper, has become a vocal critic.
"Theresa May is a dead woman walking. It's just how long she's going to remain on death row," Osborne told the BBC.
The move might offer hope to Conservative lawmakers who have criticized her style of government. Several have said that she seeks to concentrate too much power in her immediate circle, leaving her cabinet and Parliament powerless.
Two of her closest aides, Nick Timothy and Fiona Hill, who had been the focus of some criticism, resigned on Saturday.
"We are going to see, I hope, more collective decision-making in the cabinet. I and other senior colleagues have made that clear to her," said defense minister Michael Fallon.
DUP Deal
May's only hope of forming a government now is to win support from Northern Ireland's Democratic Unionist Party, which won 10 seats. She is seeking a so-called confidence and supply deal, which would involve the DUP supporting the Conservatives on key votes but not joining a formal coalition.
The DUP does not work or negotiate on Sundays for religious reasons, but officials from both sides are due to meet on Monday, and DUP leader Arlene Foster told Sky News she would meet May on Tuesday.
Senior Conservative lawmaker Graham Brady said the prospect of being propped up by the socially conservative DUP, which is strongly focused on Northern Ireland's specific political complexities, was causing concern in his party.
"I think there is concern about the policies of the DUP, the domestic policies in Northern Ireland, but I think it's pretty clear that any arrangement that is reached is not going to be a full coalition," he told BBC Radio.
The DUP is strongly opposed to single-sex marriage and abortion, at odds with Conservative policies.
There are also concerns about the potential impact of the proposed arrangement on Northern Ireland's peace agreement, which relies in part on London being an impartial arbiter between those, such as the DUP, who want the province to remain in the United Kingdom and those who want it to be part of Ireland.