These 3 Senators Opposing Electoral Vote Certification Are Up for Re-Election in 2022
Three of the Republican Senators planning to oppose the Electoral College vote certification on Wednesday are up for re-election in 2022.
Ron Johnson of Wisconsin, James Lankford of Oklahoma and John Kennedy of Louisiana will face voters in the next midterm elections.
The men are among the 11 GOP senators and senators-elect led by Ted Cruz of Texas who announced Saturday they would vote to oppose Congress certifying the Electoral College vote, unless an audit of the election results is conducted.
"We intend to vote on January 6 to reject the electors from disputed states as not 'regularly given' and 'lawfully certified'...unless and until [an] emergency 10-day audit is completed," the Republicans said in a statement.
Also signing on were Steve Daines of Montana, Marsha Blackburn of Tennessee and Mike Braun of Indiana, along with senators-elect Tommy Tuberville of Alabama, Roger Marshall of Kansas, Bill Hagerty of Tennessee and Cynthia Lummis of Wyoming.
Cruz, Blackburn and Braun don't face re-election until 2024, while Daines alongside the senators-elect were voted in this year. A Senate term is six years.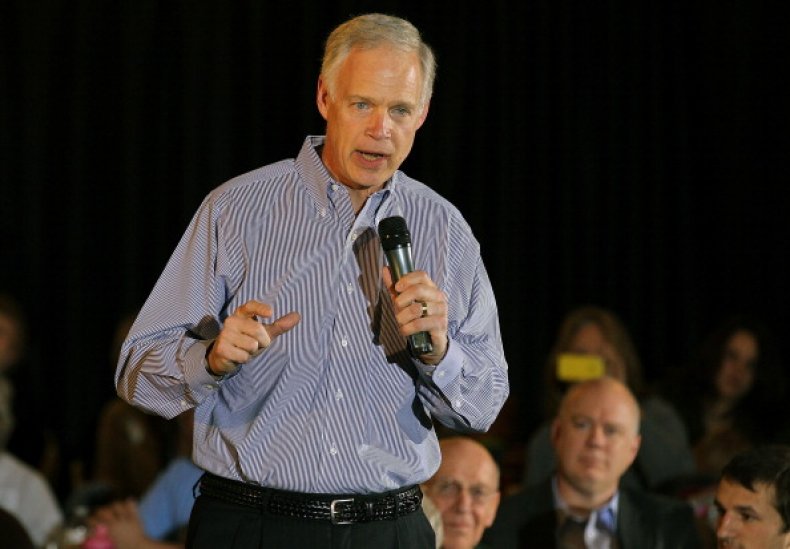 In a Sunday appearance on NBC News' Meet the Press, host Chuck Todd asked Johnson if his actions were an attempt to curry favor with President Donald Trump's constituents ahead of his re-election bid.
Johnson, however, noted he was "trying to be transparent" and cited a voter fraud claim in Nevada that he alleges affected the outcome of the 2020 presidential election.
Outside of the Cruz-led coalition, Senator Josh Hawley of Missouri also said on December 30 that he would object to the certification.
"I cannot vote to certify the electoral college results on January 6 without raising the fact that some states, particularly Pennsylvania, failed to follow their own state election laws," Hawley said in a statement posted to Twitter.
Hawley is up for re-election in 2024, and like Cruz is rumored to be potential 2024 White House contender.
Since members of both chambers of Congress have said they intend to protest the election result, the House and Senate will be forced to go into separate sessions and debate for two hours to consider the objection. For the process to move forward, both chambers must agree to the objection by a majority vote.
With Democrats controlling the House and several GOP senators planning to oppose the objection, the bid is widely expected to fail. Senate Majority Leader Mitch McConnell warned lawmakers that objecting to the results would be politically damaging and futile.
Newsweek reached out to the offices of Johnson, Lankford and Kennedy but did not hear back in time for publication.