These 47 Films All Have a Perfect Score on Rotten Tomatoes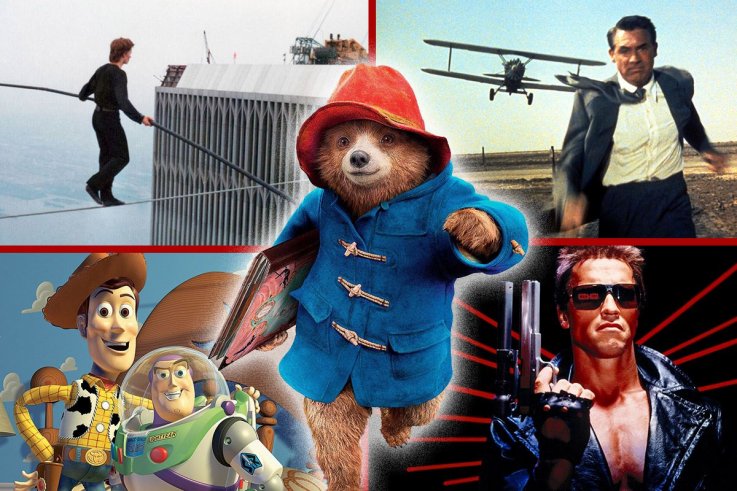 What makes a perfect movie? Inspired direction, on-screen chemistry and razor-sharp scripts are crucial—but there seems to be a mystery ingredient which brings a really great film to life and turns it into a critical smash.
Asking acclaimed directors what that special something is won't get you very far. Each has their own explanation about how they made their masterpieces. Francis Ford Coppola credited his success to his dedication to "quality and integrity," and his sense of responsibility towards the enormous cultural power he wielded as a director.
Charlie Chaplin famously sought perfection on set, demanding take after take, and only resting when he had caught something magical on camera. Alfred Hitchcock stressed the importance of visual communication, encouraging filmmakers to imagine they are making a silent movie, in order to pack each frame with subliminal meaning.
The perfect movie is rare, but perhaps not quite as rare as you'd think. Rotten Tomatoes, the movie review aggregation site, lists 849 films which have a perfect score of 100 percent. While this may not mean these films are flawless, it does mean they received exclusively positive reviews.
Of these 849 movies, most only received a handful of reviews, perhaps a too-small critical sample size to crown them a perfect film. However, there are 47 movies that have at least 50 reviews and still have a perfect 100 percent score. The top movie has a massive 200 reviews, none of which dipped its score by even a percentage point.
So what are these mythical perfect movies, which even the most mealy-mouthed critic couldn't pick a fault with? Many of them are quite recent, suggesting that either movies are getting better or critics are getting nicer. Documentaries and children's movies do well on the list.
From the story of an ambitious Finnish boxer to tales of a kind-hearted bear, here are 47 movies that received universal critical acclaim.
Newsweek has affiliate partnerships so if you make a purchase using our links, we may earn a share of the sale.