COVID-19 cases continue to rise in every state, thanks in the large part to the more virulent Delta variant. However, while conservative states in the South and states with large populations continue to be hit the hardest, what sort of states are seeing the least new cases of the virus?
Vermont currently trails the rest of the U.S., with only 81 new cases in the past week, or 13 cases per 100,000 residents, according to CDC data. It is trailed only slightly by South Dakota, which has had 13.1 new cases per 100,000 residents.
The primary reason for these two states seeing low case numbers is simple: they have low populations. Vermont and South Dakota are, respectively, the second and sixth least populous states or territories, each with less than 1,000,000 people. Only Wyoming is less populated than Vermont.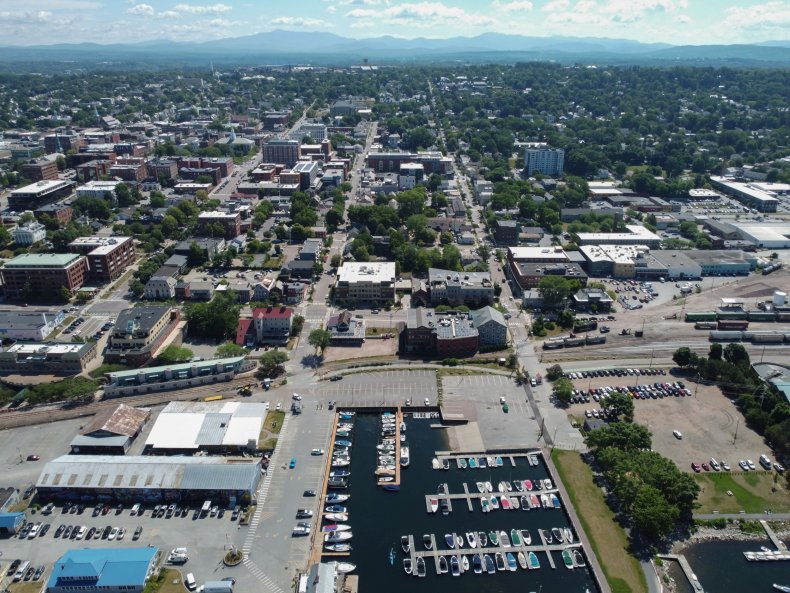 Vermont and South Dakota, however, are different in terms of general political leanings. Despite its Republican governor, Phil Scott, Vermont is often thought of as a liberal state. It has a Democrat lieutenant governor, Molly Gray; a Democrat U.S. House Representative, Peter Welch; and, is represented in the U.S. Senate by Democrat Patrick Leahy and Independent Bernie Sanders, the latter being one of the leading progressive voices in American politics.
South Dakota, meanwhile, is generally viewed as a conservative state, with Republican leadership and representation across the board. Governor Kristi Noem has been outspoken in her opposition to putting out more vaccination messaging, even as other GOP leaders do the opposite. Her state has become known for having some of the least strict COVID mitigation measures in the country.
"Any other governor that took a stronger mitigation measure, they broke their oath to the Constitution," Noem said about efforts to curb COVID-19. "Every governor that closed a business could be sued for the taking of that business."
This discrepancy is backed up by vaccination rates, according to Johns Hopkins University. Vermont has the highest rate of fully vaccinated people of any state, 68-percent. It is bested only by Washington, D.C., at 69 percent. South Dakota, meanwhile, only boasts 47 percent, below the national average of 50 percent.
Other states at the bottom of the CDC's ranking of new cases per 100,000 residents are as follows: Maine (35.2), Michigan (31.5), and New Hampshire (30.7). The territory of Guam (35) and Washington, D.C., (42.7) are also in the mix.
Maine (64 percent) and New Hampshire (59 percent) are each within the top 10 states for fully vaccinated residents. Michigan (49 percent), is just shy of the national average.
About the writer
Thomas Kika is a Newsweek weekend reporter based in upstate New York. His focus is reporting on crime and national politics. In the past, he has also focused on things like business, technology, and popular culture. Thomas joined Newsweek in 2021 and previously worked at the International Business Times. He is a graduate of the University at Albany. You can get in touch with Thomas by emailing t.kika@newsweek.com. Languages: English.