These Abandoned Italian Hill Towns Are Being Resurrected
Some of Italy's abundant ghost towns are getting a second chance thanks to artists and refugees.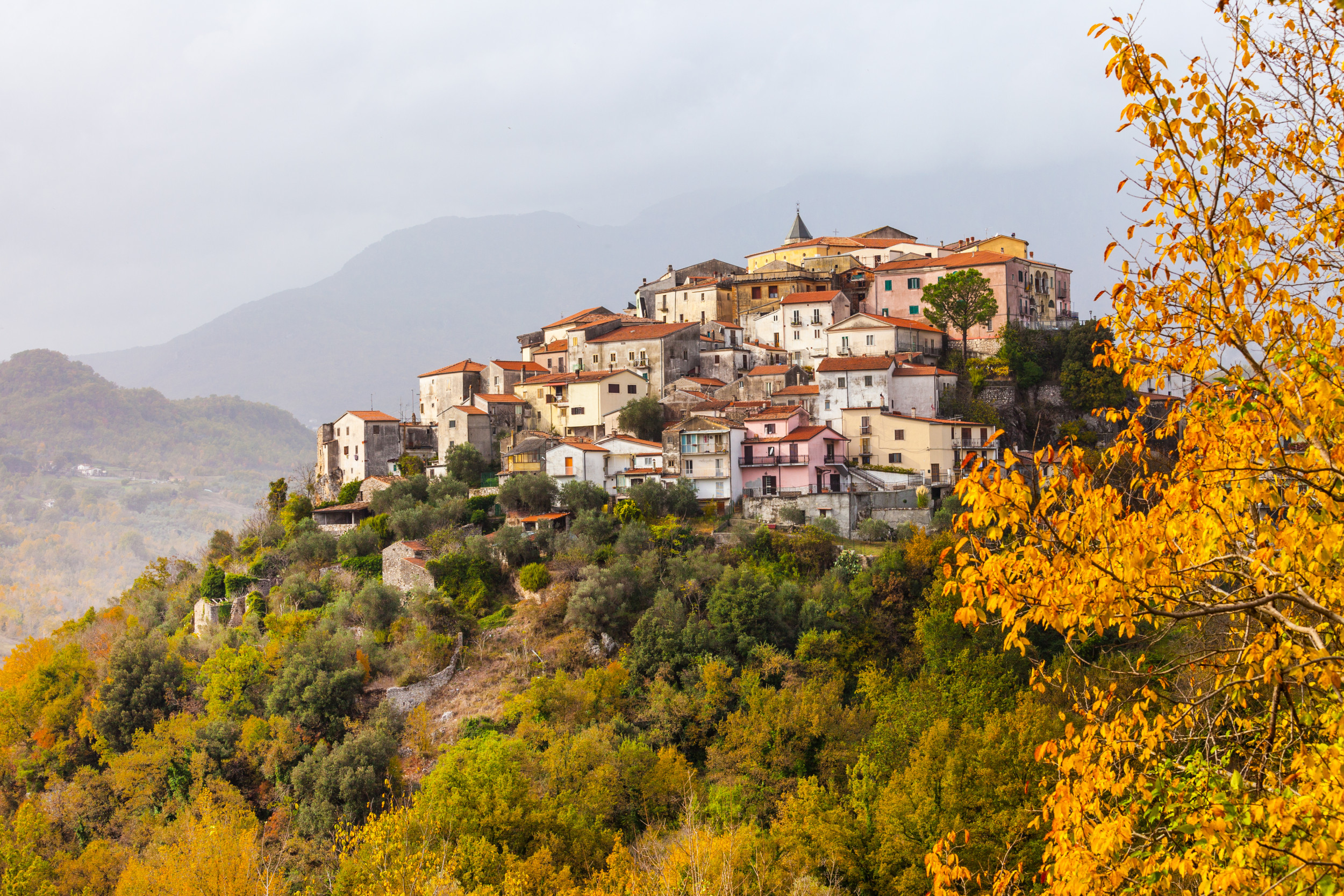 The Italian peninsula is sprinkled with abandoned and once-abandoned medieval hill towns. In fact, there are nearly 2,500 abandoned or almost abandoned towns in Italy, thanks to earthquakes, poverty, or just younger generations seeking more opportunity in bigger cities. But a few of these abandonato, or abandoned, towns have been given a new lease on life, as they were repopulated, mostly by artists, creative types, hippies and even recently arrived immigrants. Here are some of the coolest resurrected hill towns in Italy.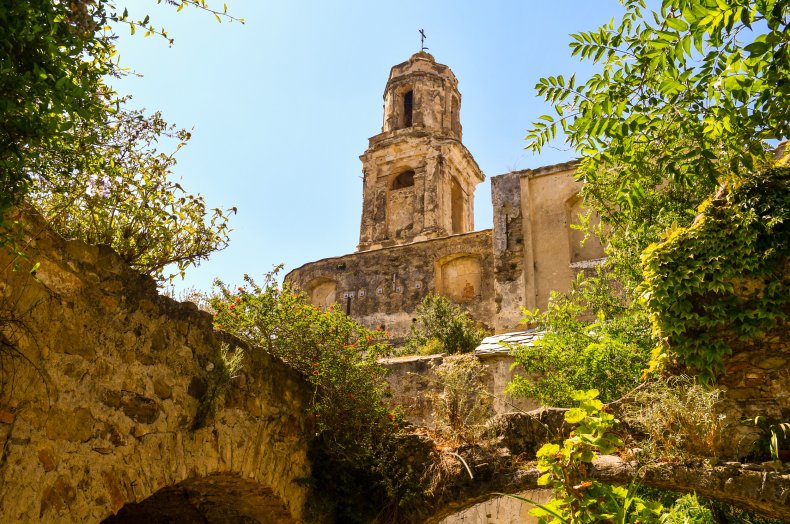 Bussana Vecchia
On February 13, 1887, an earthquake struck the town of Bussana—located in Liguria, in the northwest section of Italy—toppling centuries-old stone structures and forcing the residents to abandon the ancient seaside village. But that wasn't the end of Bussana. Enter the 1960s. Perhaps wanting to take refuge from the global bedlam of 1968, hippies and artists began squatting in the medieval town, patching up potholes, filling in wall cracks and, eventually, restoring electricity. Today, Bussana Vecchia is a picturesque village of artists with an atmosphere that's hard to match.
Wander the six or seven rough cobblestone streets, stopping to check out the church with the caved-in roof. You might end up meeting Dutch expat Ronald who runs La Barca, a free (or pay-what-you-want) spot that serves basic snacks and homemade wine. He may even tell you some great details about the history of this town, now considered a free commune for anyone who wants to stay awhile.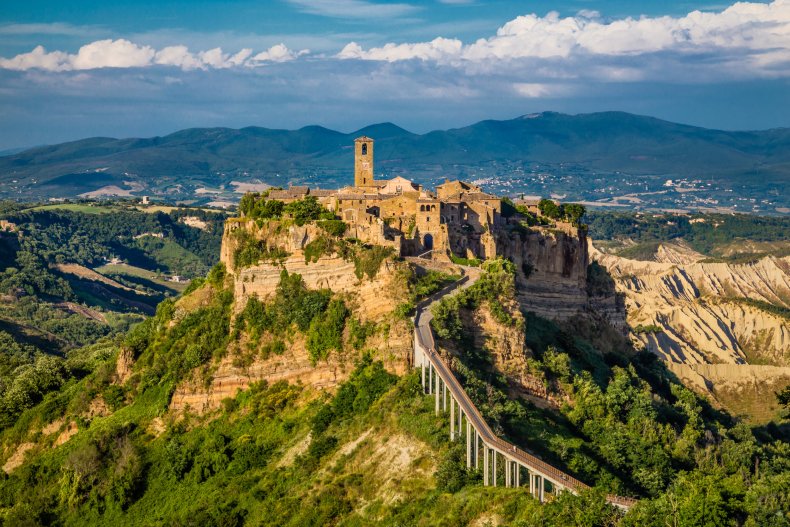 Civita di Bagnoregio
In 1695, a powerful earthquake in central Italy literally rocked the hill town of Civita di Bagnoregio. Most residents fled for lower ground and by the mid-19th century, the village was abandoned. But not unlike the village of Calcata, this northern Lazio town was discovered by artists and creative types. And today Civita is populated by a handful of people who create art and run restaurants and galleries and shops.
Perched like muffin top, Civita is connected to the world via a long bridge that takes visitors to the only entrance (or exit) in the town. The house of St. Bonaventura, who helped St. Francis found his order, may be gone, but you can plop down at one of the half-dozen restaurants inside this diminutive medieval hill town. At L'Arco del Gusto, feast on panini made with artisanal ingredients and sip a glass of local wine.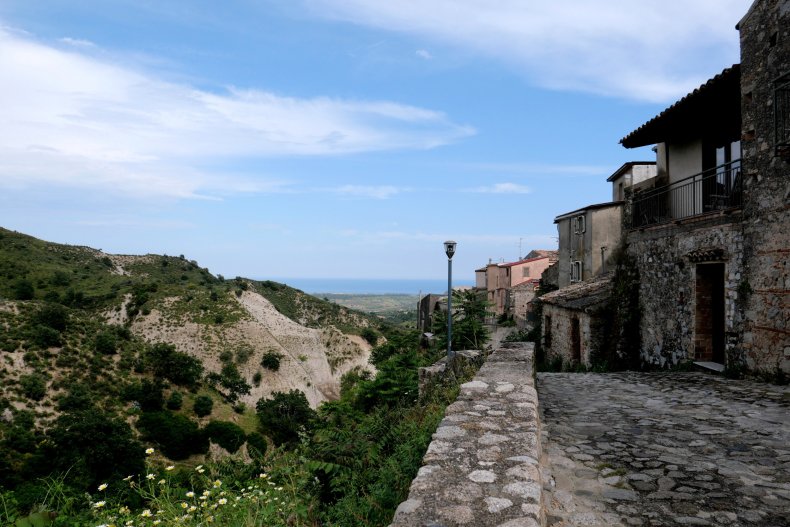 Riace
The Calabrian town of Riace didn't suffer from an earthquake. Its residents just slowly moved away, seeking a more cosmopolitan atmosphere where jobs and opportunities are plentiful. And thus, Riace had a problem: The southern Italian town had more graves than actual living people there. The school was about to shut down due to lack of children. Other services were in peril because of the lack of population. The streets were starting to resemble that of a ghost town. So the mayor, Domenico Lucano, found an ingenious solution: He invited recent immigrants to settle in the town. Through EU grants, 800 people fleeing from war in places like Syria and Iraq and 18 other countries got job training and a place to permanently settle. Once-abandoned houses have been fixed up to a comfortable living condition. The school is now open. Children are playing in the streets. And this now-multicultural community is thriving in a place that almost became abandoned.
While many small communities sprinkled around Europe have turned away recent immigrants or voted in anti-immigrant politicians, Riace took a totally different approach. It worked. Best of all, Riace was seen as such a successful experiment that other nearly abandoned towns around southern Italy have done the same with recently arrived immigrants.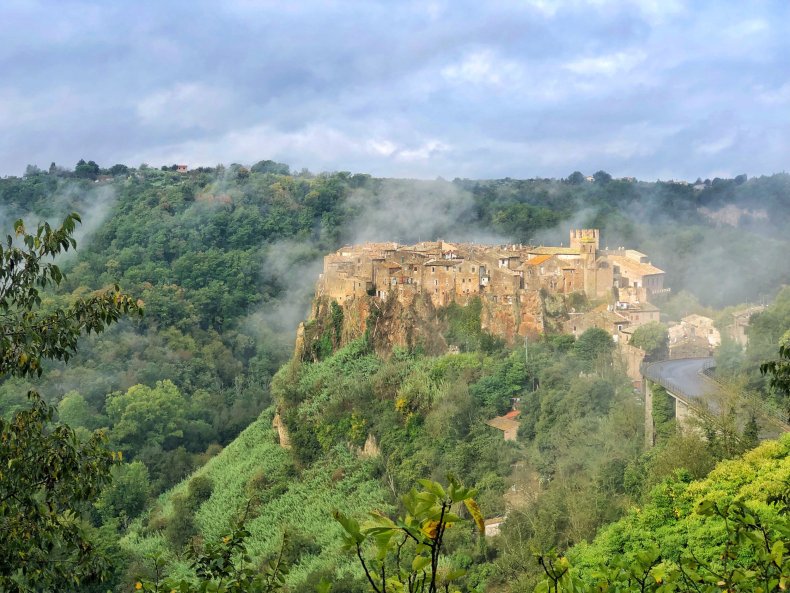 Calcata
In 1557, a priest in the village of Calcata was cleaning out a cave that had once been a prison cell and discovered under a pile of manure a reliquary. A German soldier had been imprisoned here after the 1527 sack of Rome and must have hid the loot here after he was released. Soon enough, the priest discovered the relic inside was a very special one: the Holy Foreskin. Yep, the foreskin of Jesus, lopped off on his eighth day, as noted in the Gospel of Luke, and the only piece of flesh Christ could have left on earth after his ascent up to heaven. Calcata would now be on the weird relics map for centuries. That is, until it went missing under mysterious circumstances in the 1980s.
Calcata, located about 40 miles north of Rome, has long been a place of mystery. In the 1960s, residents moved about a half mile away to the newly built village of Calcata Nuova and soon after, hippies and artists began turning up, renovating the abandoned homes (some of which were and still are in caves). The Holy Foreskin, or Santissimo Prepuzio, may still be missing, but today car-free Calcata is a fun place to spend a day, popping into the many art galleries dotted around town and eating at some of the fine restaurants. For excellent vegetarian fare, drop into La Grotta dei Germogli, which housed in a mosaic-laden cave. There's even an excellent book about the village and its unusual relic.