These Airlines Will Refund Passengers Barred From Flying Due to Temperature
Several major airlines are offering refunds to passengers who are refused boarding due to a high temperature amid the ongoing novel coronavirus outbreak.
Airlines for America (A4A), the trade organization representing several large carriers such as Delta Air Lines, United Airlines and American Airlines, announced that its members have voluntarily pledged "to refund tickets for any passenger who is found to have an elevated temperature—as defined by the Centers for Disease Control and Prevention (CDC) guidelines—during a screening process conducted by federal authorities prior to travel."
Other member carriers of A4A include Southwest, Hawaiian, Alaska Airlines, JetBlue Airways and Atlas Air, while Air Canada is an associate member.
Last month, A4A announced that its member airlines will support the Transportation Security Administration (TSA) conducting temperature checks of all passengers and customer-facing employees "as long as necessary during the COVID-19 public health crisis."
"As all screening processes for the traveling public are the responsibility of the U.S. government, having temperature checks performed by the TSA will ensure that procedures are standardized, providing consistency across airports so that travelers can plan appropriately," it said in a statement.
Earlier this month, the group confirmed its members will be "vigorously enforcing face-covering policies," aboard their flights.
A4A noted that each airline will determine "the appropriate consequences" for passengers who violate the carrier's face-covering policy "up to and including suspension of flying privileges on that airline."
On May 4, JetBlue became the first major U.S. airline to require face masks on board, with Delta and other carriers following shortly after.
Earlier this month, an American Airlines flight crew asked a man to disembark a plane after he refused to wear a mask.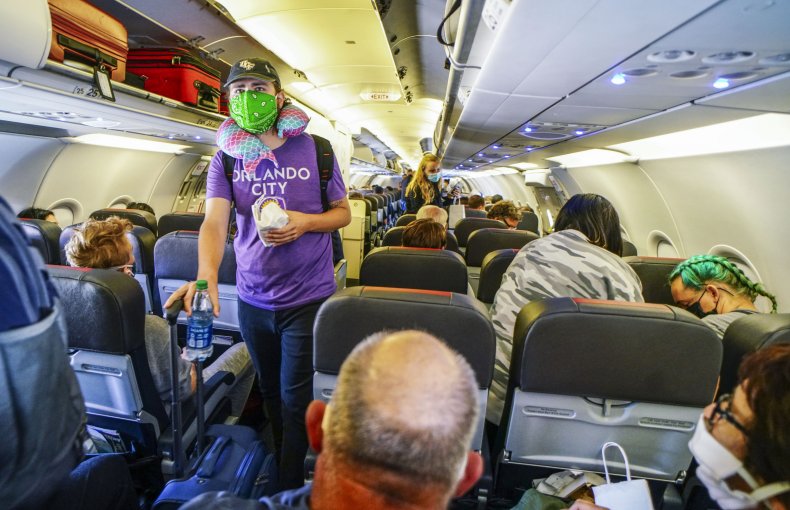 Delta this week announced it will ban passengers from future travel if they refuse to wear a face covering.
Some 500 of its employees tested positive for the virus, Delta's chief executive officer Ed Bastian confirmed this month.
The vast majority were reported to have recovered, while 10 staff members died following infection. It is unknown whether the infected employees are cabin crew or ground-level staff.
The novel coronavirus, first reported in Wuhan, China, has infected more than 9.6 million people across the globe, including over 2.4 million in the U.S. More than 489,900 have died following infection, while over 4.8 million have reportedly recovered from infection, as of Wednesday, according to the latest figures from Johns Hopkins University.
The graphic below, provided by Statista, illustrations the daily number of newly confirmed COVID-19 cases in the U.S.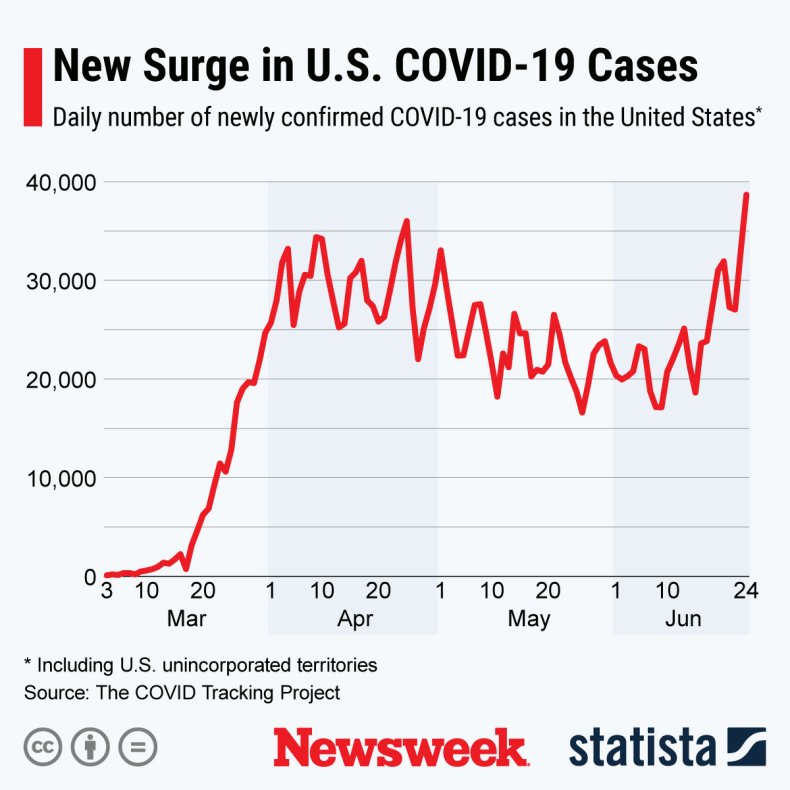 The graphic below, provided by Statista, illustrates the percentage of COVID-19-related hospitalizations, ICU (intensive care unit) admissions and deaths in the U.S.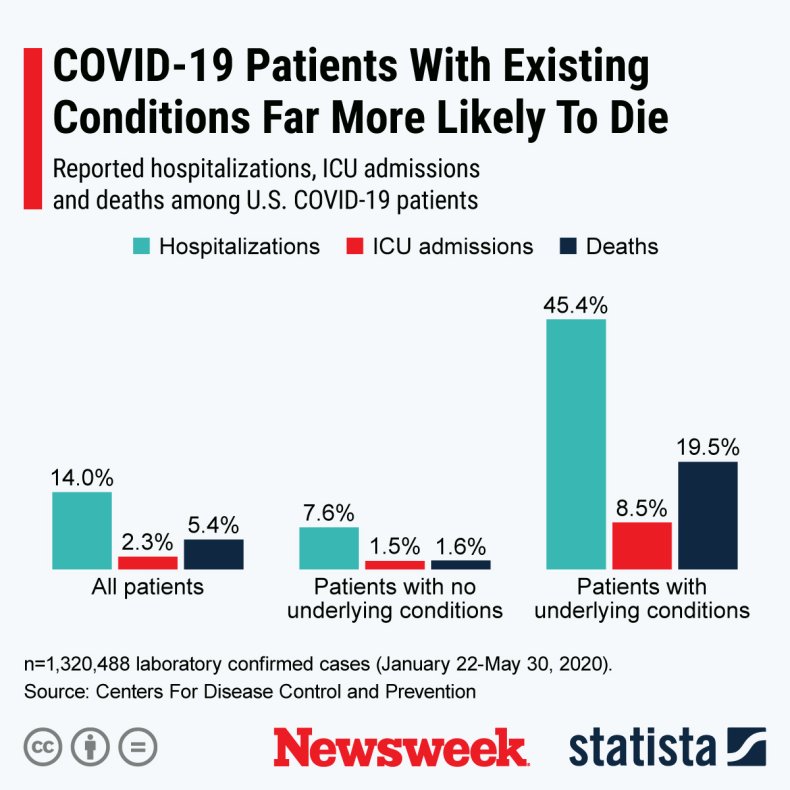 The graphic below, provided by Statista, illustrates the seven-day rolling average of new COVID-19 cases in the U.S. and European Union.