These are 15 of the Most Popular Pet Products on Amazon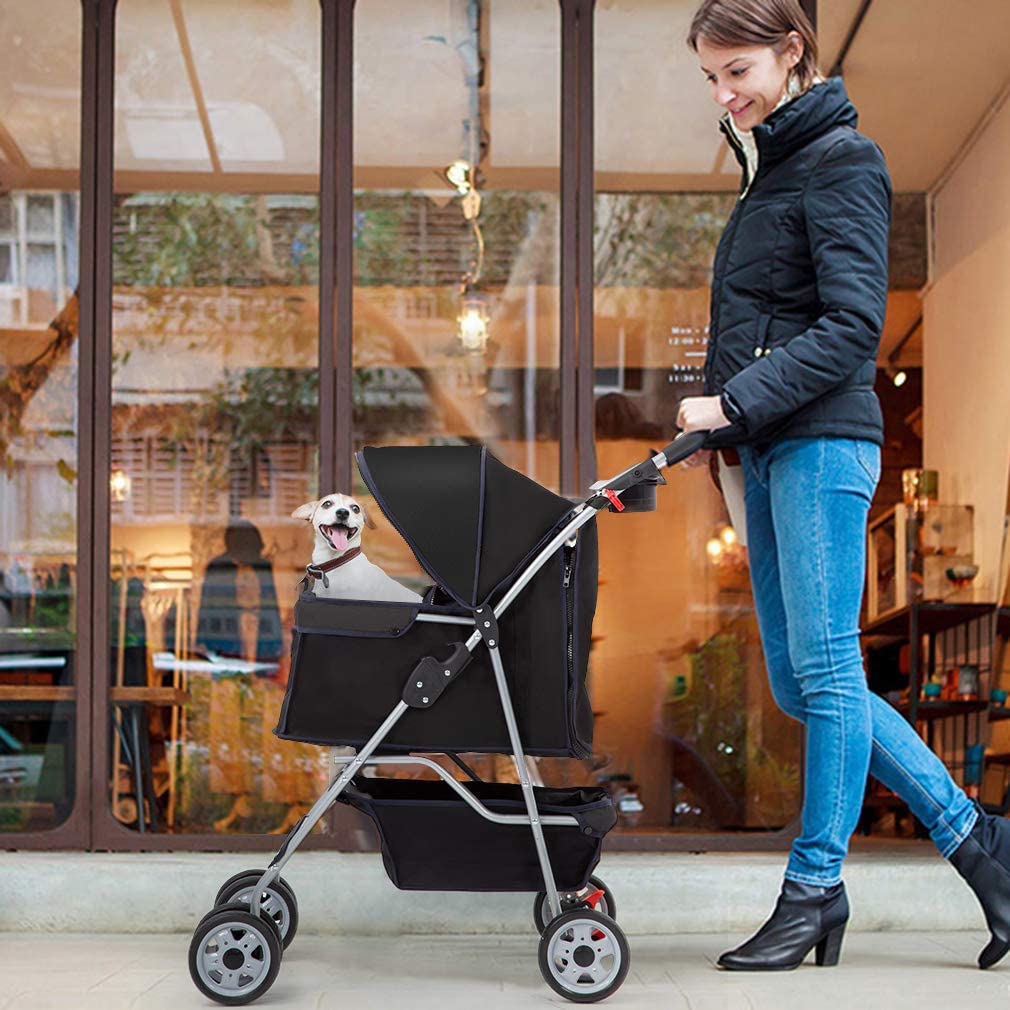 You and your pet love each other, but you both likely experience some ups and downs like any good relationship. There are some messy situations you have to confront. And your beloved animal buddy may experience some nerves and boredom. What to do?
Fortunately, there are plenty of budget-friendly solutions to allow you and your faithful companion to overcome such hurdles. We scoured Amazon and found 15 of the retailer's most loved products.
15 of the Most Popular Pet Products on Amazon
You don't have to wait for a special occasion to try a product that makes life easier for you and your pet. Treat yourself and your buddy to some of these favorites from Amazon. As always, the prices listed may fluctuate over time.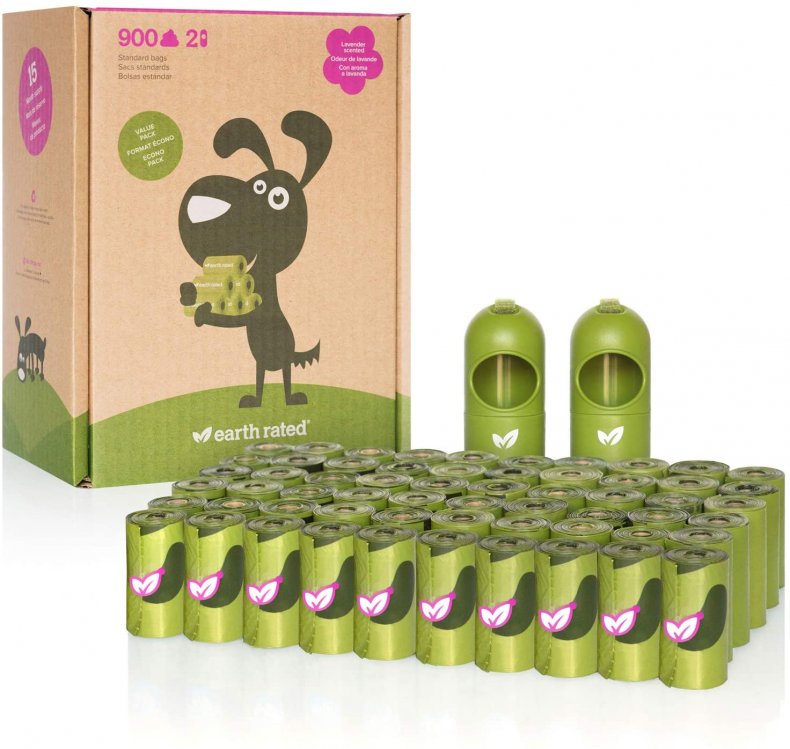 Ok, we hate to start on a messy note, but with more than 8,000 reviews and a rating of 4.9 out of 5 stars, it's fair to say Amazon shoppers love the Earth Rated Dog Poop Bags. For a bargain price, you get 900 Extra Thick and Strong Poop Bags that measure 9 inches by 13 inches, are guaranteed leakproof and even provide some lavender-scented smells. You even get two leash dispensers, so you won't fumble for a bag.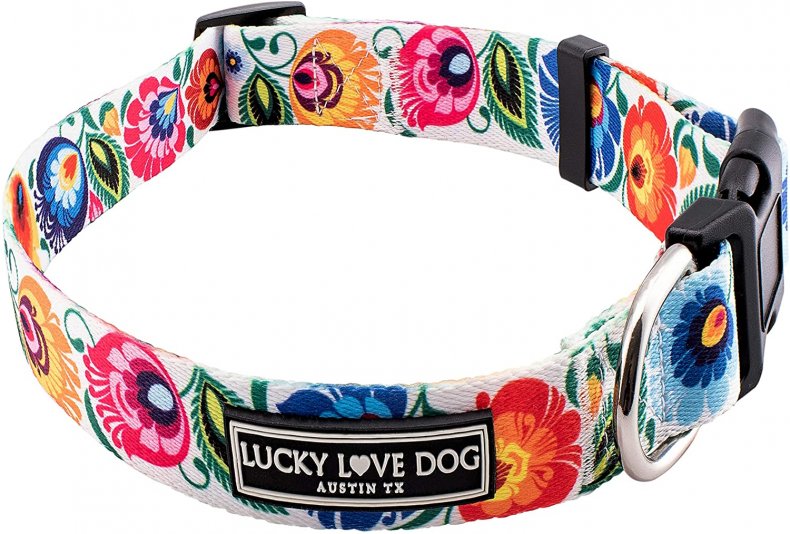 Cyndi Lauper sang that "Girls Just Want to Have Fun," but we all know they want to look great, too. How else to explain the popularity of Lucky Love Female Dog Collars? Choose a feminine print for your favorite four-legged canine girl. You can even add a color-coordinated leash. The collars are crafted from high-density nylon that is soft, flexible and comfortable. A weatherproof D-ring ensures the color stays in place, so your pooch looks good. The washable collars are available in these adjustable sizes: XXS (.39 inches by 6.5 to 9.5 inches) XS (.5 inches by 7 to 11 inches), Small (.5 inches wide by 10 to 15 inches), Medium (.75 inches by 13 to 21 inches), and large (1 inch by 15 to 25 inches).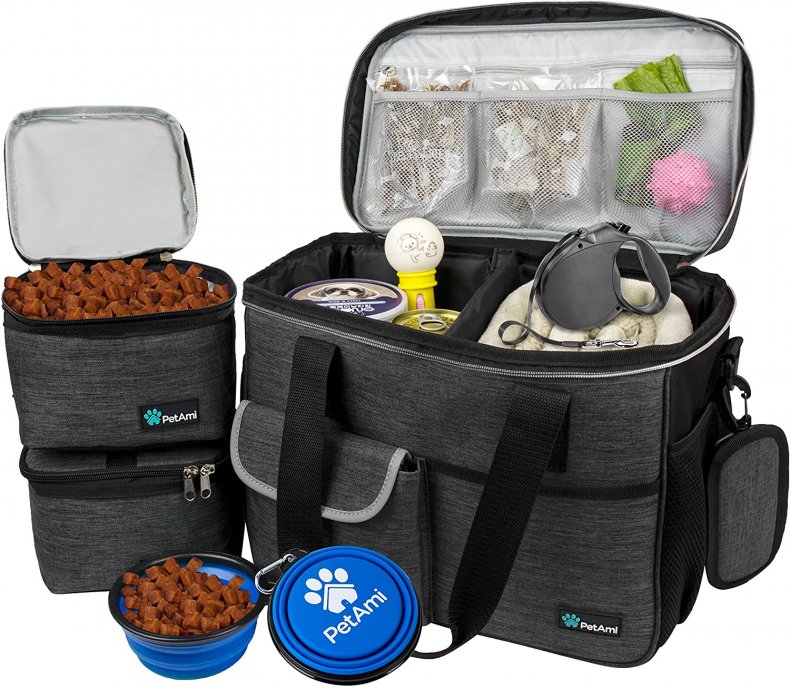 Isn't air travel enough of a hassle without having to balance all of the supplies your dog needs when it travels with you? Enter PetAmi Dog Travel Bag. Inside the airline-approved medium bag that measures 14.5 inches by 8 inches by 12 inches are two food containers, two collapsible bowls, plus space for toys, poop bags and more. There are even handy outside pockets and a slit so you can slip the whole bag over your rolling suitcase. If you prefer, carry it by the padded handle or shoulder strap. Choose from among eight colors. You'll be stylish and well organized. Too small? There is a large-sized bag, too. It measures 15.5 inches by 9.5 inches by 14 inches, but it's not airline-approved.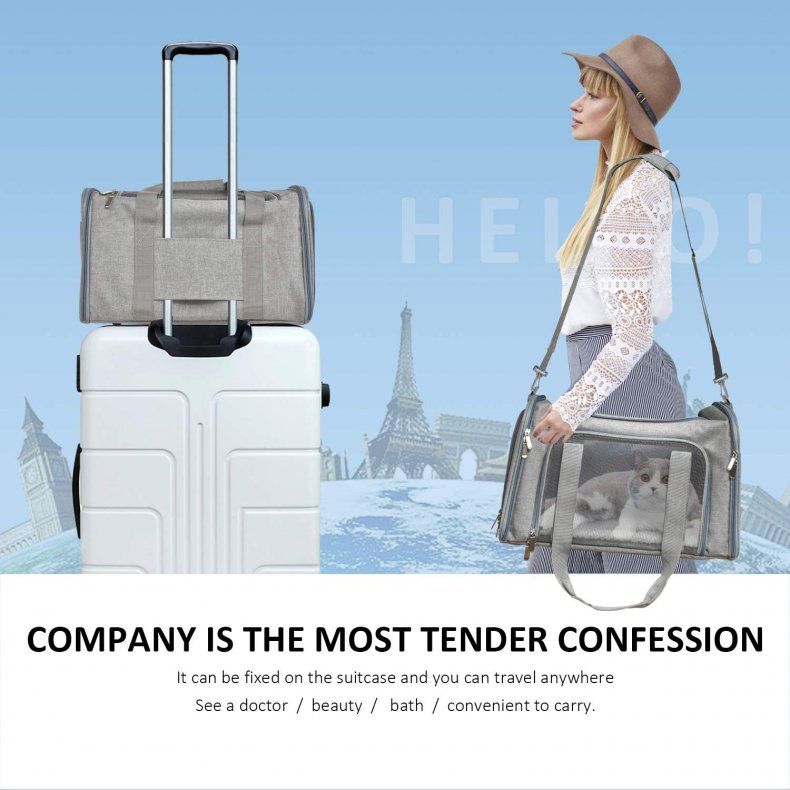 Sure, you want your pet secure when it travels with you, but you always want it comfy. Thousands of Amazon shoppers have given the Henkelion Pet Carrier top ratings for a snug, safe transport. This airline-approved carrier is waterproof, durable and has a washable cozy fleece pet bed inside. The breathable mesh sides give your pet the air it needs. Its deluxe zippers and ABS hooks keep your pet safe and secure. There's even a safety leash inside. Choose from six colors. It's available in medium that holds pets that measure no more than 15 inches by 9 inches by 9 inches and weigh no more than 15 pounds. A large size, which is not airline approved, is also available for pets that measure 18 inches by 12 inches by 12 inches and weigh up to 25 pounds.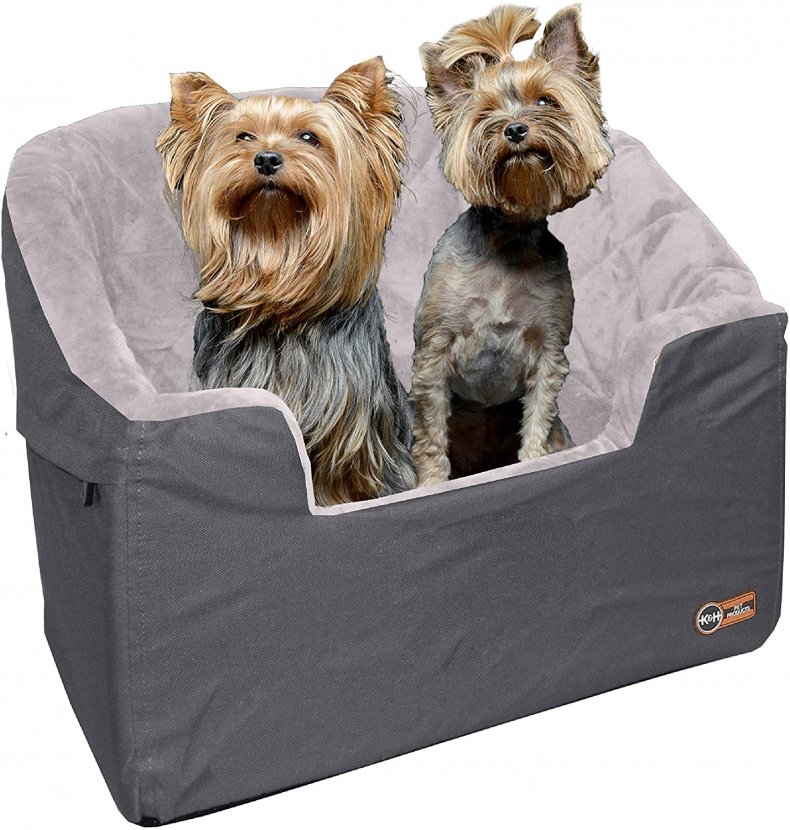 Take your doggy's car rides to new levels with K&H Pet Products Bucket Booster Pet Seat. It is ultra-safe. It works with any car seat belt and has two adjustable security tethers that you attach to your dog's harness. The company made it so the front dips down for easy entry and exit. Its contoured back fits snugly against a car seat. It's made with removable, washable quilted fleece. Choose small (measures 14.5 inches by 15. 5 inches by 20 inches) or large (14.5 inches by 24 inches by 16 inches). Available in gray, tan or Realtree Edge. You and your four-legged friend will travel in style.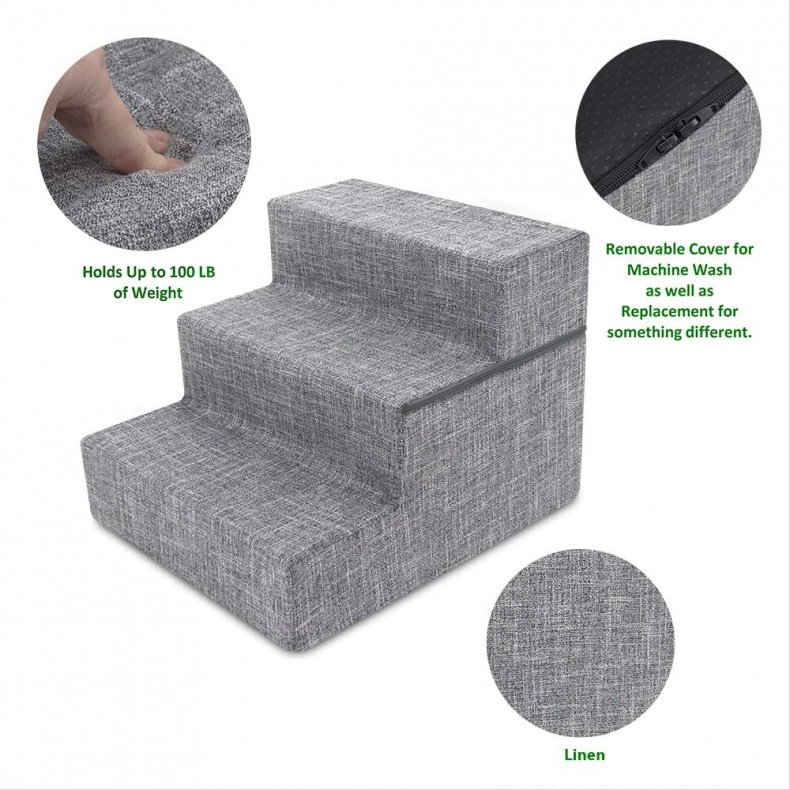 Small and older pets may struggle to get onto higher beds, couches or other perches. Best Pet Supplies Foldable Pet Steps are available in a 2-step (12 inches), 3-step (16.5 inches) or 4-step (22 inches) configuration in your choice of 10 colors/patterns. They're made with removable, washable mattress-grade material to relieve stress on your pet's joints. The steps hold up to 100 pounds of weight. These steps ended the hassle of lifting your pet or watching them try to jump and perhaps injure themselves.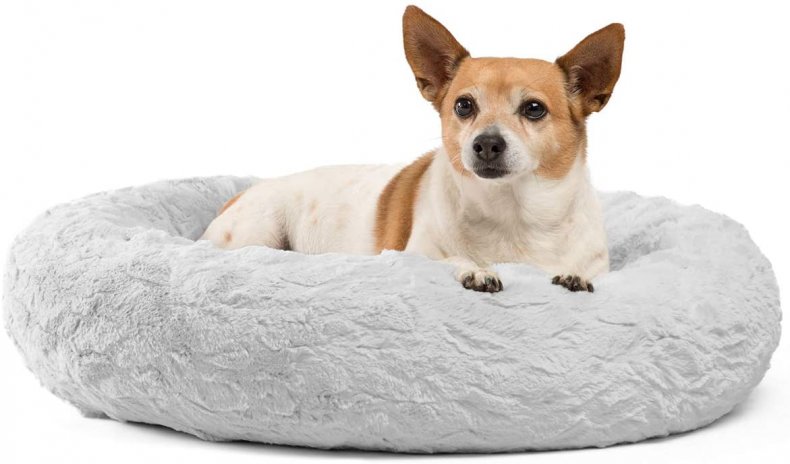 Thunderstorms, fireworks, unfamiliar guests and other events are just some of the triggers that cause stress in dogs, cats and other animals. Best Friends by Sheri Calming Bed is a donut-shaped bed lined with self-warming vegan shag that mimics the feel of a mother's fur to comfort them. Plus, when pets use the bed, they will even have orthopedic head and neck support. The beds are water- and dirt-resistant and machine washable. They come in an array of sizes, four colors and with and without a blanket.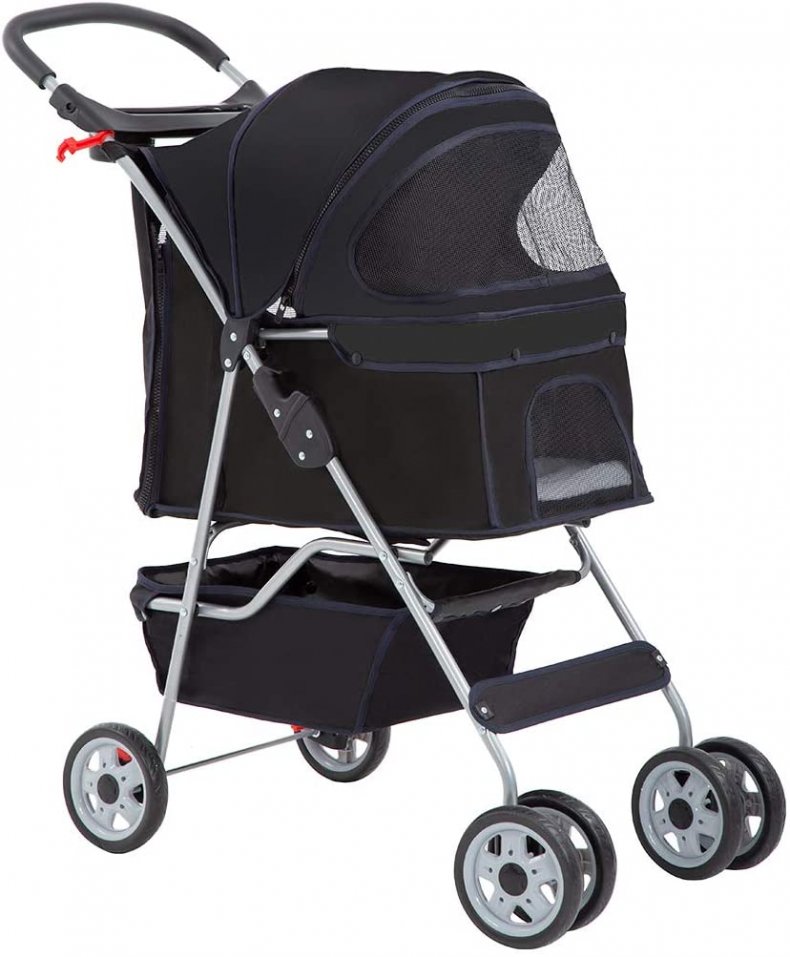 This is the latest version of the best-selling Best Pet Store Pet Stroller that thousands of Amazon customers gave top ratings. This stroller crafted with waterproof material morphs from jogger to stroller to a carrier and then folds so you can slip it into the car. Your pet that weighs up to 25 pounds can look out the zippered mesh screen windows as it relaxes on the soft interior. You'll enjoy the exterior storage areas for water bottles, treats, keys and more. Rear breaks add to the safety of this 30 inch by 15.43 inch by 7.64-inch black stroller with a steel frame. It's available in six colors. Use this, and you and your pet can roll along in style.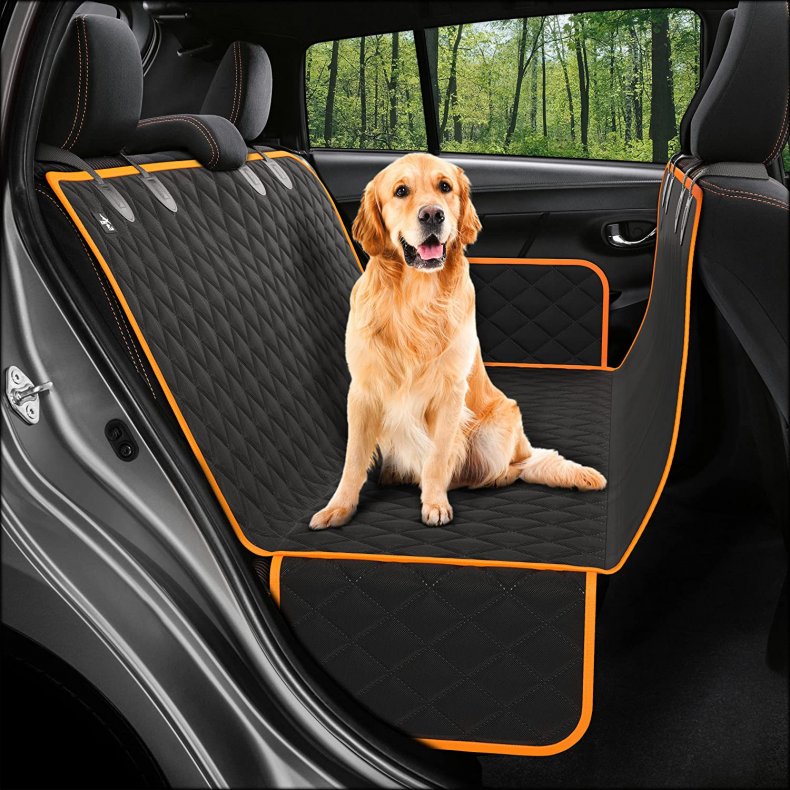 It's fun to take car rides with your dog until it comes time to vacuum the hair, dander and drool left behind on your car seats and floor. You can clean it with a damp cloth or vacuum. The Active Pets Dog Back Seat Cover is crafted with 600D Oxford waterproof cotton and Oxford 210D, so it protects your car by catching debris. The 54-inch by 58-inch cover has four heavy-duty headrest anchors and two seat anchors to keep it secure. Use the black cover with orange piping as a hammock or cargo cover too.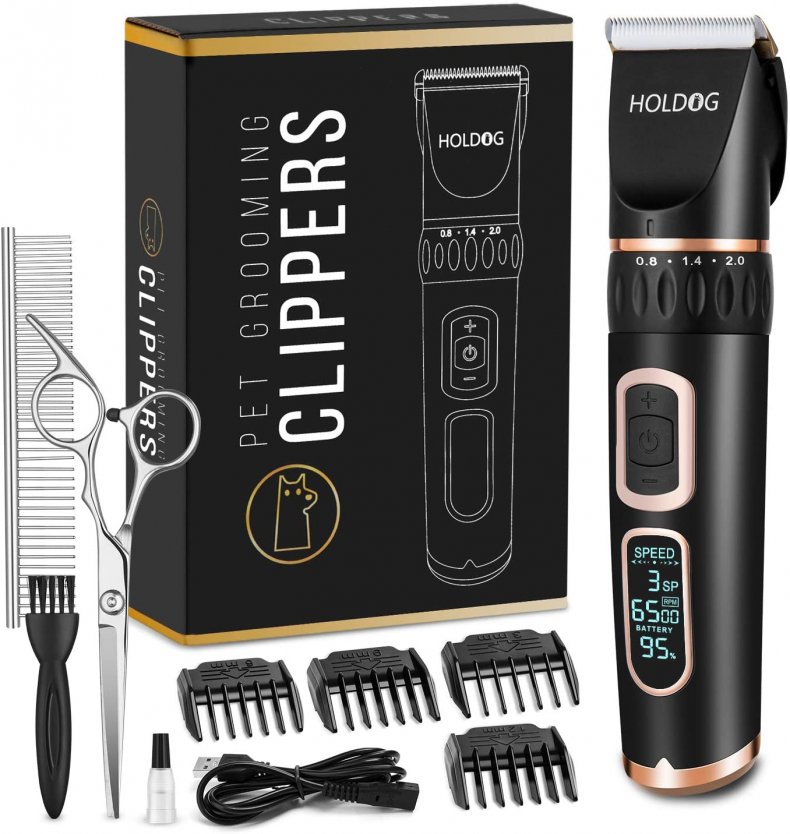 Buy Holdog Professional Heavy Duty Dog Grooming Clipper, and you save time taking your canine for grooming and money you spend on it. This highly-rated clipper is crafted from a new type of 33 teeth titanium-ceramic blade. That's combined with a ceramic movable blade that works on curly, long and double coats. It's made to limit noise and vibration to keep your dog calm. It also features 3 to 4 hours of grooming time after a 3-hour charge, an array of clipping combs and 365 days of technical support.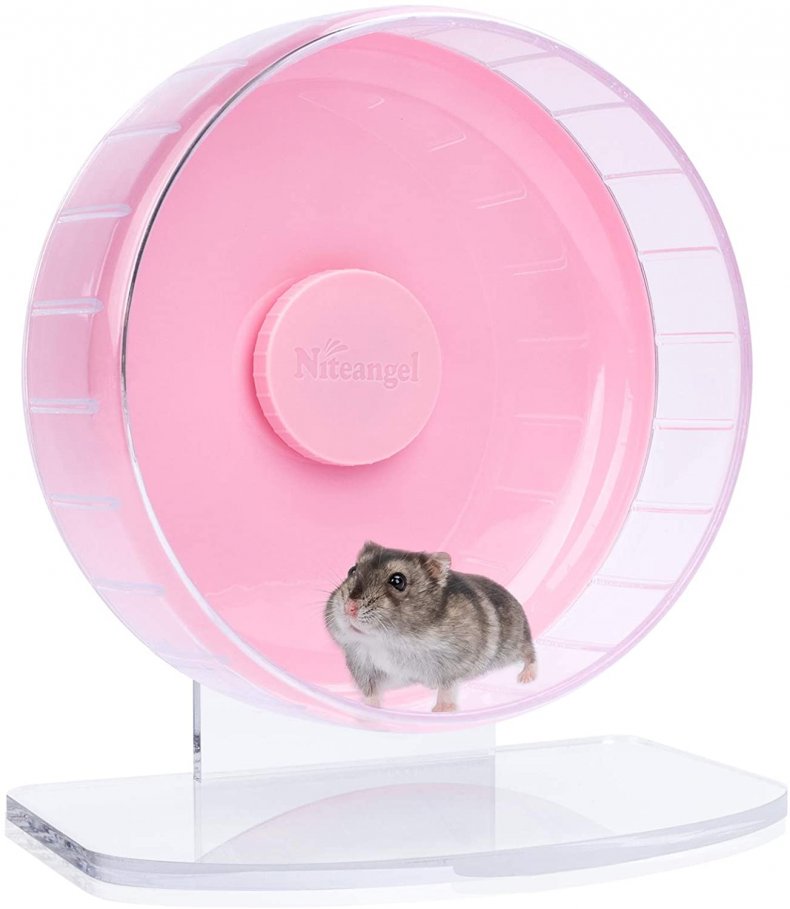 Yes, you want your hamster to get plenty of activity, but the continual squeak of exercise wheels can annoy even the most patient pet parent. Enter Niteangel Super-Silent Hamster Exercise Wheels. The 8.2-inch wheel is crafted with dual ball bearings, so it stays silent no matter how much your hamster uses it. You can adjust the height from 1 to 4 inches, so it works for mice and other pets, too. It also comes in 12 different colors and is available in medium (10 inches) and large (11 inches) sizes, too.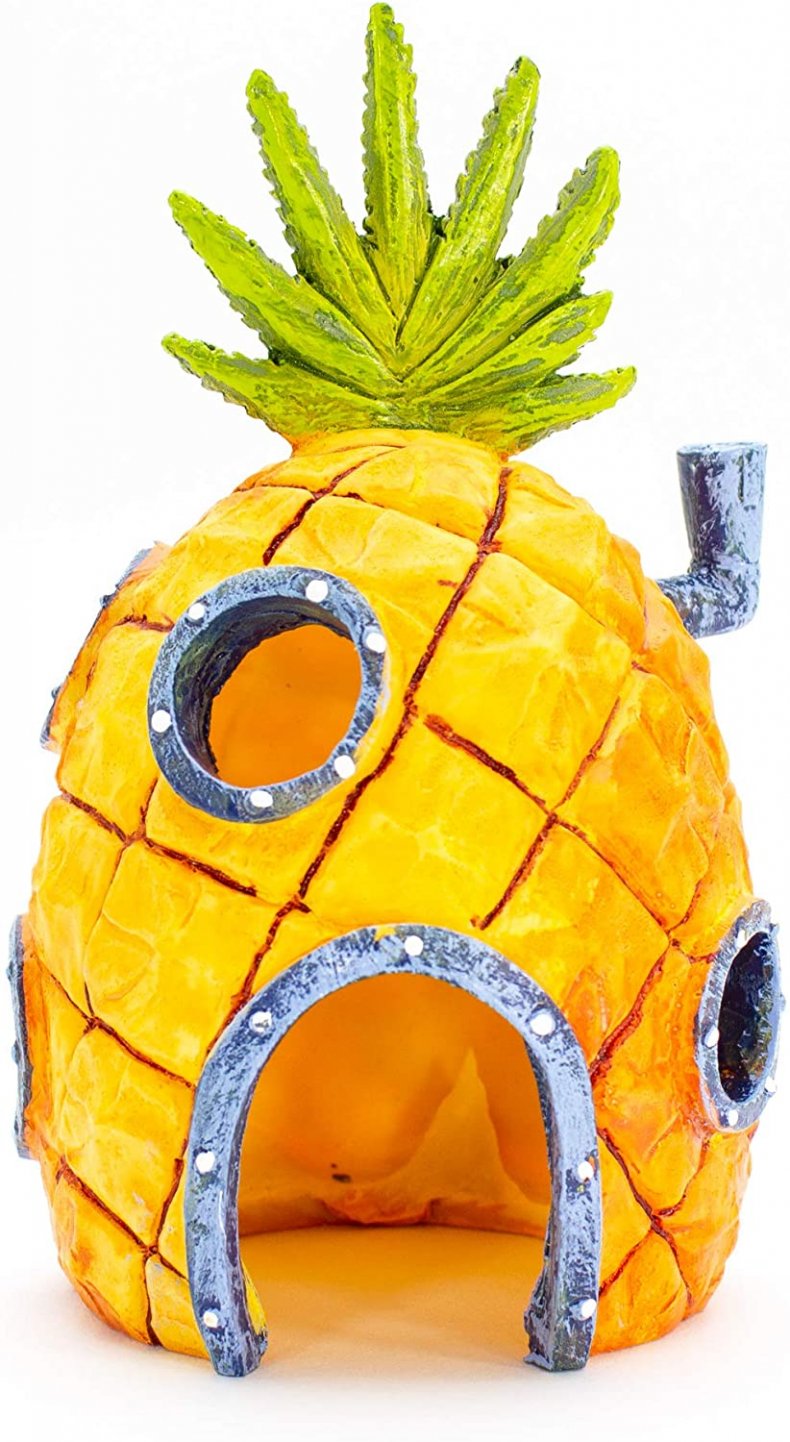 Even if you're not a SpongeBob fan, the cartoon character's Pineapple House will brighten up your freshwater or saltwater aquarium. The Penn-Plax Officially Licensed SpongeBob Aquarium Ornament is 5 inches high and made for stability, so you don't have to worry it will float around. Keep it looking great by wiping it off with warm water (never soap!) when you clean your aquarium. Your fish need some fun, too.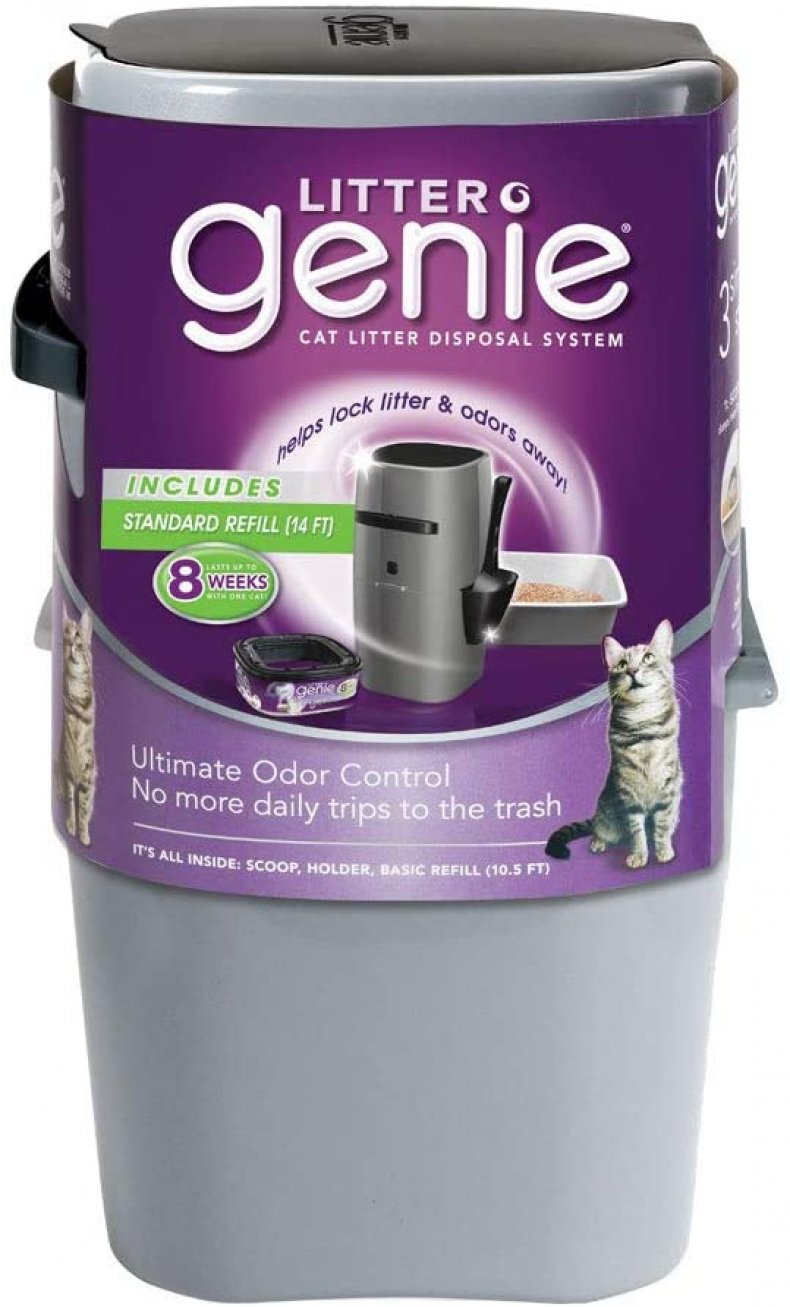 As much as you love your indoor cat, we bet you don't love the smell of its waste. Litter Genie Pail is the answer. It works much like the Diaper Genie that parents rely on to quell the odor of diapers. To use the Litter Genie, all you do is scoop the waste, open the lid, dump the waste and litter in, and pull the handle midway down the unit. The waste falls into the attached bag. The pail measures 9.5 inches by 8.5 inches by 7 inches, so it fits into snug areas by the litter box. Litter is stored for up to 14 days. When you're ready to empty it, unlock the pail, lift the upper half, and remove the bag.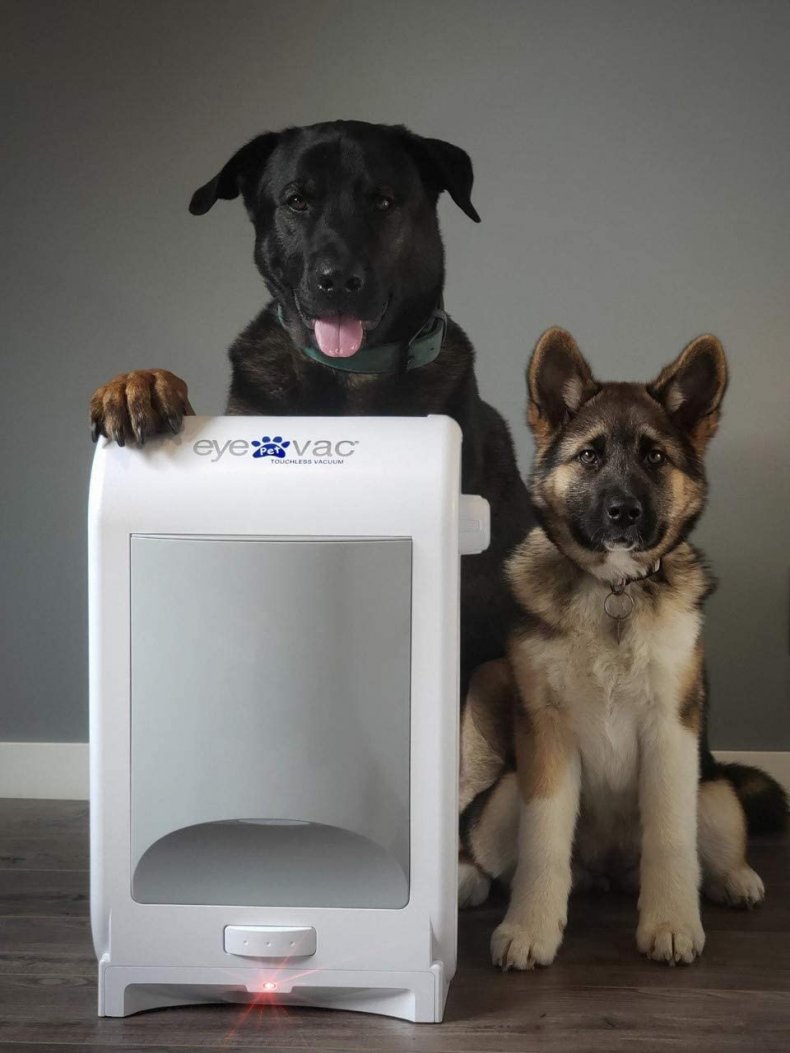 You won't have to worry about cleaning up pet hair, dander, litter and dry food when you use the EyeVac Pet - Touchless Stationary Vacuum. Sweep the debris toward the base of the unit and the cyclonic vacuum action teams with dual filtration to clean up the mess from hard floors. You'll know when the 6.5-quart bagless unit is full when the red status light illuminates. The 9-inch by 13.5-inch by 21-inch unit is powered on a standard home outlet. It's available in white or black.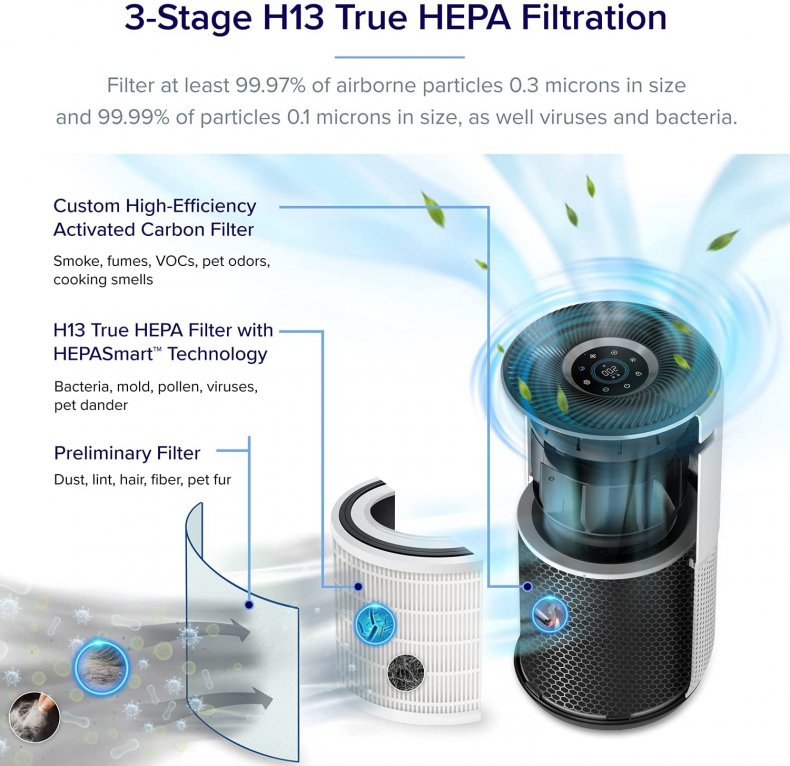 It's distressing when pet hair, dander and other allergens make those inside the home uncomfortable or even ill. The Levoit Air Purifiers for Home has a powerful VortexAir 3.0 Technology that increases air circulation in a 403 square foot room five times an hour. The unit is fitted with an H13 True HEPA Filter and Pre-Filter and High-Efficiency Activated Carbon Filters. Those elements capture 99.97 percent of airborne particles 0.3 microns in size, such as dust, smoke, pollen, odor. Plus, the 10.79-inch by 10.79-inch by 20.47-inch unit is whisper quiet and works with both Alexa and Google Assistant voice control. What's this all mean? You and your family and guests can breathe easier with cleaner air.
Newsweek may earn a commission from links on this page, but we only recommend products we back. We participate in various affiliate marketing programs, which means we get paid commissions on editorially chosen products purchased through our links to retailer sites.