These Are the 4 Things You Must Stream on Amazon Prime in March
Like a regularly scheduled delivery, there's a bundle of movies and TV shows surfacing on Amazon Prime every month—among them stone-cold classics, cult favorites and new originals. To help suss out some of the most worthwhile titles coming to the streaming service, Newsweek has assembled this list of recommendations, highlighting a mix of proven winners and promising prospects. You can expect a fresh set of suggestions next month, just before the next batch of content arrives.
The Descent
Director Neil Marshall's dank (in multiple senses of the word) mid-2000s horror flick plunges into a cave system with a group of young women who've gotten together for a spelunking trip. After getting trapped by a cave-in—which, of course—our lead characters are hunted down and picked off by a mob of flesh-eating monsters. The "Crawlers" represent the most immediate danger, but the real savagery takes place when the friends start turning on each other and use their pickaxes to work through their issues. In short, The Descent is as thrilling as it is blood-soaked and ruthless, which is to say very much indeed.
The Descent begins streaming on Amazon Prime on March 1.
ZeroZeroZero
A brief inventory of what you'll see in ZeroZeroZero's first hour: pigs devouring a corpse, the torture and murder of a drug runner, civilians getting caught in the middle of a shootout, members of a cocaine syndicate getting caught in the middle of a different shootout, and Gabriel Byrne at the race track. So, yes, Amazon's new crime drama—based on Roberto Saviano's novel of the same name and produced in collaboration with Italy's Sky Atlantic and France's Canal+—is quite grimy. The violence and other prestige-TV trappings (tough-guy statements of purpose, an abundance of shadows in certain scenes) might be too much for some. But for anyone partial to sprawling, coke-dusted sagas, ZeroZeroZero is worth a look.
ZeroZeroZero begins streaming on Amazon Prime on March 6.
Agatha Christie's The Pale Horse
Amazon's Agatha Christie phase continues with The Pale Horse, a two-part adaptation of the mystery scribe's 1961 novel. Starring Rufus Sewell and set in the 1960s, the (very) limited series is a whodunnit, but with a supernatural bent—instead of Hercule Poirot, we get Sewell's philandering antiques dealer Mark Easterbrook, who gets caught up in an eerie series of deaths and doesn't want to believe that he could be next, or that a trio of women, said to be witches, could be responsible. It's stately, lushly designed and not too much of a time commitment.
Agatha Christie's The Pale Horse begins streaming on Amazon Prime on March 13.
Making the Cut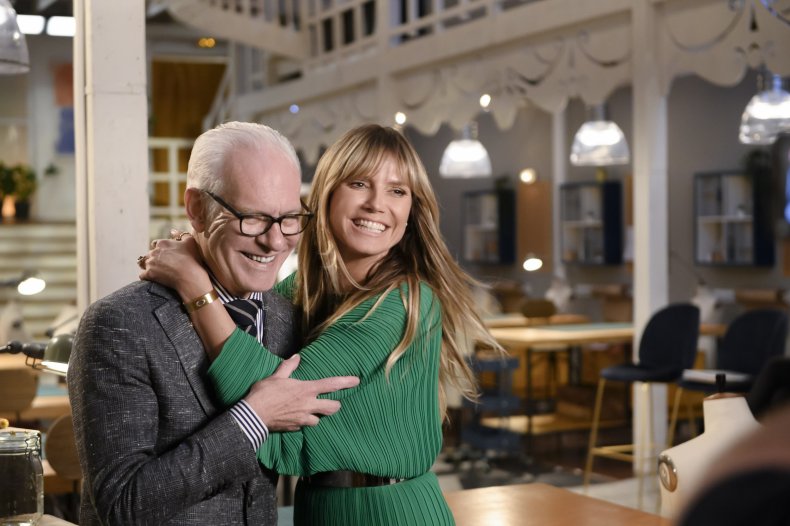 Finally, we get to see the show that drew Heidi Klum and Tim Gunn away from Project Runway. The duo's new venture, Making the Cut, is another reality-competition series centered on fashion, but it introduces a few fresh wrinkles—most noticeably, a million-dollar prize and a bigger production budget. In the first episode, the 12 contestants (who hail from different parts of the world) design pieces for a runway show that's held in front of the Eiffel Tower. (The winning looks from that episode, and every subsequent episode, are slated to become immediately available on Amazon—so don't even think that you'll be able to forget who's writing all the checks.) Speaking at a panel event in January, Gunn characterized Project Runway as "the undergraduate program," and called Making the Cut "the graduate and PHD program." We strongly recommend that you audit these sessions.
Making the Cut begins streaming on Amazon Prime on March 27.