Beauty subscription boxes can save you lots of time and money because they send new items directly to you. They can help you discover the latest products every month, every other month or once a quarter. (Delivery options are customizable.) But which ones are worth it? After personally giving these subscription boxes a try, I can confidently say these are five of the best beauty subscription boxes you'll need for 2021.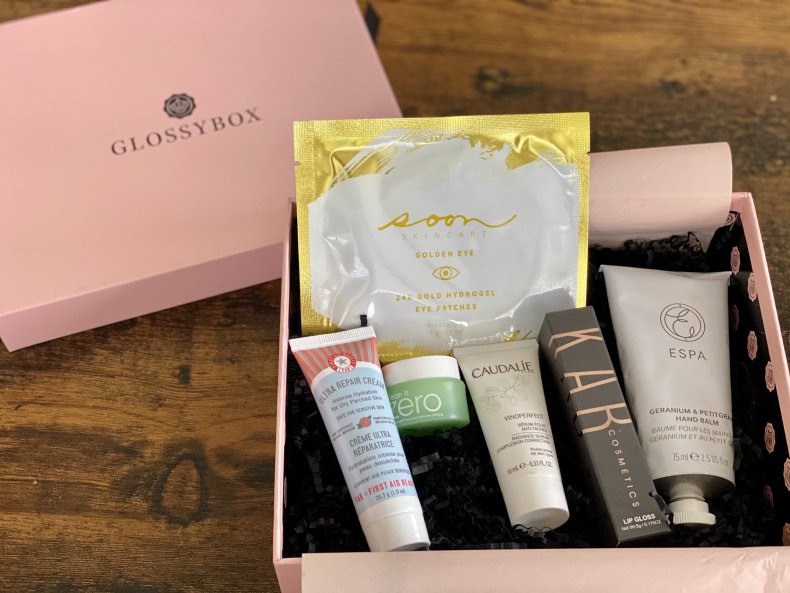 Glossybox is a monthly beauty box subscription. Each pink box is filled with five beauty products worth over $75, making the subscription cost more than worth it. The box also includes an informative book that tells you about each included item, its value, and a tip on how to use it.
In this box were a full-size hand balm, facial cleanser, facial serum, moisturizing lotion, gold under-eye patches, and full-size lip gloss. This is a great subscription box for trying higher-end brands that you might not find in your local drugstore. It introduced me to several new skin care products. Though the product sizes seem to range from travel size to full size, the monthly subscription cost of $21 is still a significant savings compared with the total value. Shipping in the U.S. is included.
Subscribe at Glossybox.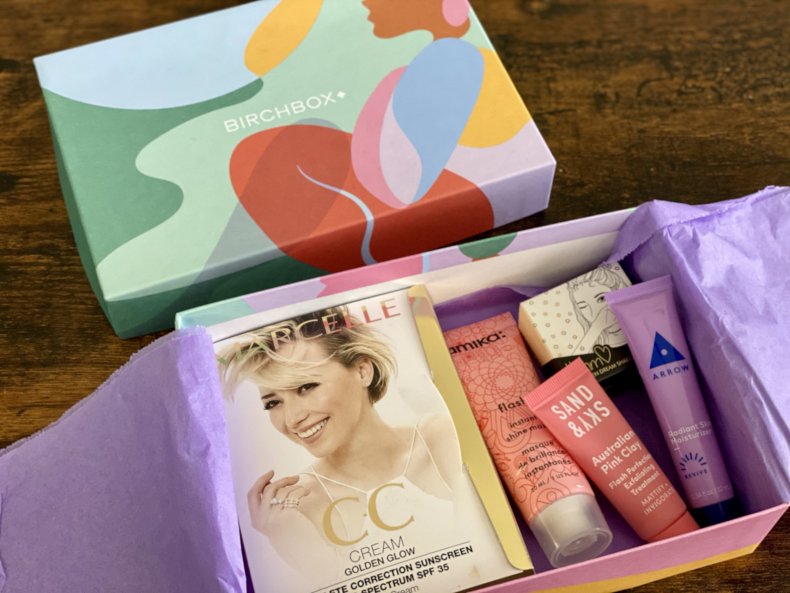 Birchbox is well-known in the world of beauty subscription boxes. They make beauty shopping easy by delivering five new beauty products to try each month. The products are a smaller size, but you can buy the full-size version right on the Birchbox site once you decide you love something.
I was pleased with the selection I received for hair, skin care and makeup. The products included were more of a sample size and ideal for putting in your travel bag, but you'll want to purchase a full-size version for home. The cost of a monthly subscription is $15, with shipping included.
Subscribe at Birchbox.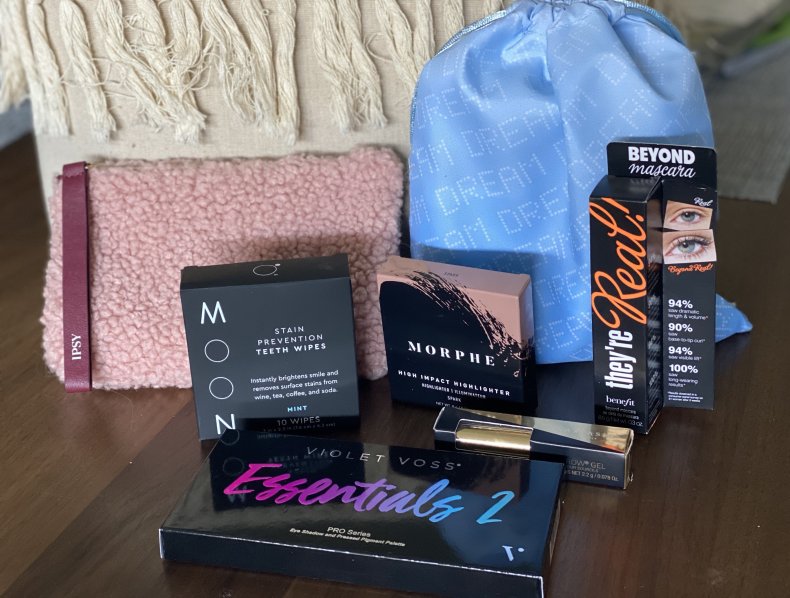 The Ipsy experience begins with a quick quiz that includes questions about your beauty preferences, skin tone, hair color, eye color, favorite brands and more. Using your answers, Ipsy builds a bag that's unique to you by matching beauty products based on your preferences. A new bag is delivered each month, allowing you to explore and experiment with makeup and beauty products.
There are three subscription options available with Ipsy: Glam Bag, Glam Bag Plus and Glam Bag X. I received the original Glam Bag (available in the U.S. and Canada) and the Glam Bag Plus (available only in the U.S.). The first difference is in the number of items you get to choose from for a more personalized bag. The second is in the size of the items received.
Glam Bag offers five beauty samples (valued together at over $50) sent in a cute makeup bag. With this option, you're able to select one product for your bag every month.
Glam Bag Plus delivers to you five personalized, full-size beauty products (valued together at over $120) in a themed drawstring bag. With this selection, you're able to select three of the five items in the bag each month.
Ipsy has one of the lowest costs for a monthly subscription, starting at just $12 for the Glam Bag. Glam Bag Plus will cost a bit more, at $25, but don't forget these are full-size items.
It's also easy to skip a month or customize any box further with add-ons from the site. You'll be billed as soon as you join. After that, you'll be charged for the upcoming bag on the last day of each month. Bags ship out within two weeks of payment.
Subscribe at Ipsy.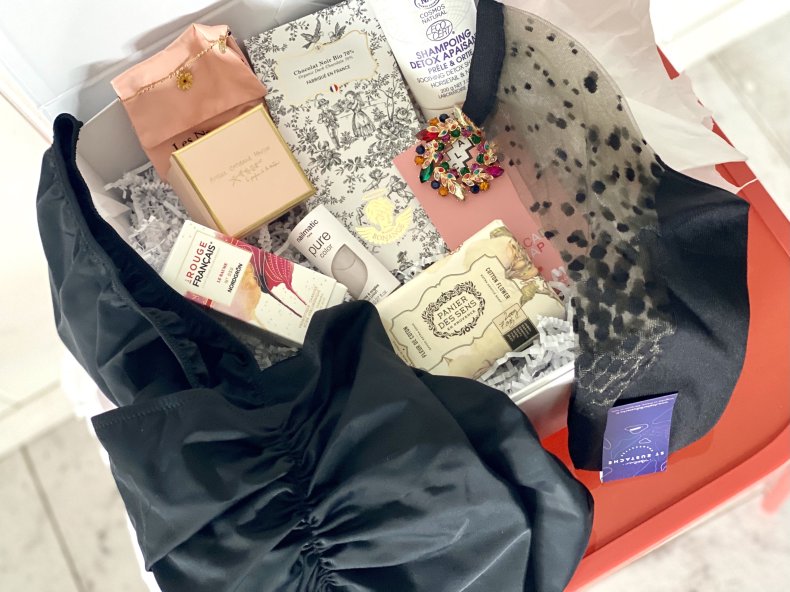 OuiPlease delivers a French aesthetic directly to doorsteps every other month with its luxury subscription box. Each box features a range of high-quality, full-size products, with a mix of beauty, jewelry, apparel, home and food items. Each quarter brings you a different region of France and a gorgeous magazine with delicious and simple French recipes, exclusive interviews, style tips and lifestyle features.
I was really excited about the items in this box. Many of these French beauty items I was unfamiliar with, and there was even a swimsuit included. Compared with other subscription beauty boxes, OuiPlease more than made up for its higher cost with the quality of its products and luxurious feel.
The cost of a bi-monthly subscription is $150, with shipping included. You can try a single box without becoming a subscriber for $165.
Currently, the subscription box is only available in the U.S. and Canada. Boxes ship free to the U.S., but Canadian subscribers will pay additional shipping fees.
Subscribe at OuiPlease.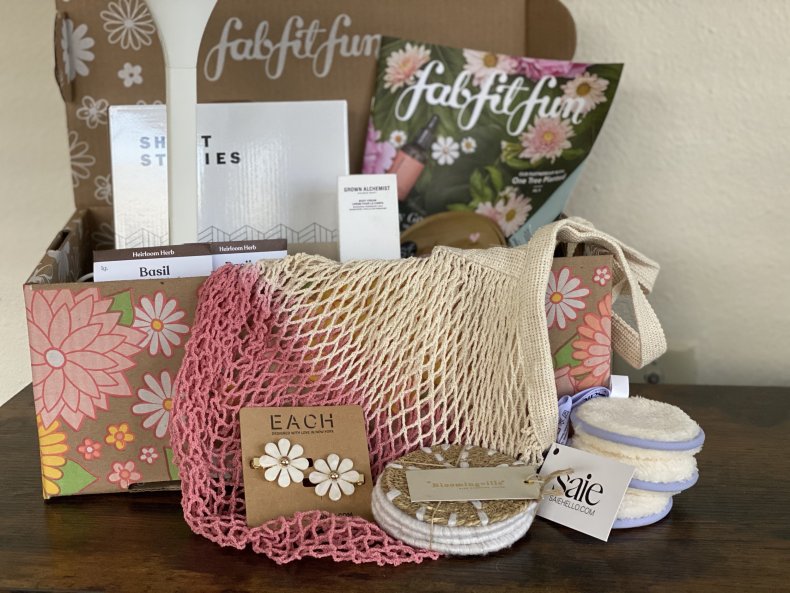 There are plenty of beauty, style and lifestyle goodies inside the quarterly FabFitFun boxes, with a total retail value that far exceeds the price of the box. From fashion to essential makeup, FabFitFun's abundance of thoughtful seasonal boxes stands out among other subscription boxes.
In this quarter's box, it was clear to see that a natural, spring theme had been curated. There was a nice mix of lifestyle and beauty products, which included a 3-pack of Saie makeup rounds, Grown Alchemist body cream, Josie Maran pure argan oil and SFglow Sun's Out Pouts Out lip mask. The rest of the included items were lifestyle related: a tote bag, indoor illuminated planter, woven coasters and flower hair clips.
The cost of a quarterly subscription is $49.99 with shipping included.
Subscribe at FabFitFun.
Newsweek may earn a commission from links on this page, but we only recommend products we back. We participate in various affiliate marketing programs, which means we may get paid commissions on editorially chosen products purchased through our links to retailer sites.