These are 7 of the Best-Selling Bluetooth Speakers on Amazon
The best reason to pick up a wireless Bluetooth speaker is to be able to take your music with you. In general, Bluetooth speakers have come down in price and gone up in sound quality, so that you can get a great portable speaker for around $50. In fact, all of these best-selling Bluetooth speakers on Amazon come in under $100.
These wireless speakers can provide accompanying music for all kinds of activities, from playing at the pool to taking a hike. A few speakers are even intended for use in the shower when you don't want to stop listening to that podcast or audiobook. If you don't need the extreme portability that Bluetooth affords, you may want a good home Wi-Fi speaker that plugs into the wall; otherwise a battery-powered Bluetooth should be your go-to speaker. There are plenty of good options on this list.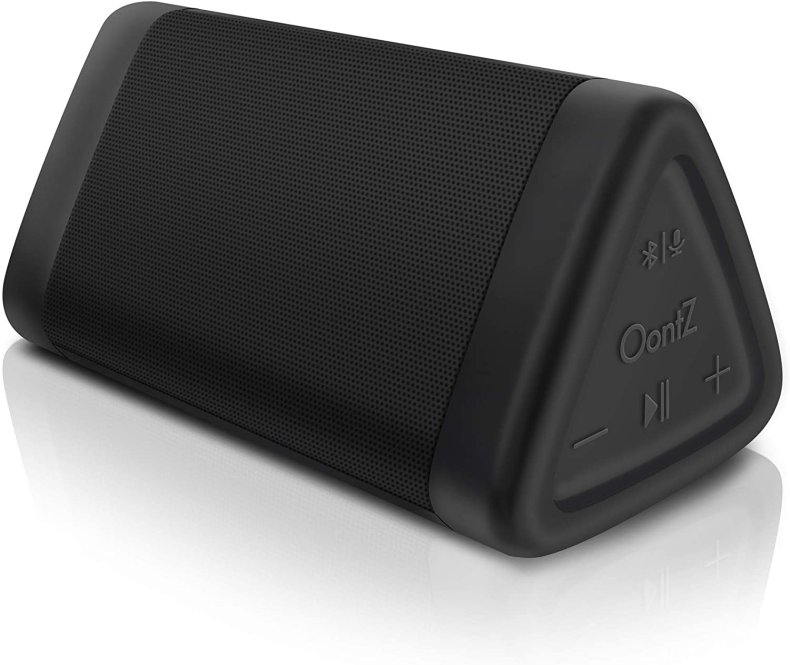 The best-selling Bluetooth speaker on Amazon is the OontZ Angle 3. It has a resounding 121,000 reviews and still retains a 4.5-star rating. Whether it's the perfect portable speaker or not, it should be good enough for its $25 price point. It does claim a louder-than-believable sound for its size and a speaker design from Cambridge Sound Works, in the United States.
It's IPX5 water-resistance rated, so it's splash-proof and rainproof and able to survive most types of wet environments where it isn't fully submerged underwater. The Bluetooth 5.0 spec it includes gives it a 100-foot range under the right conditions. Plus, it claims a long 14 hours of battery life with the volume two-thirds of the way up. All in all, the Angle 3 has a compelling list of features for a low cost.
Buy at Amazon.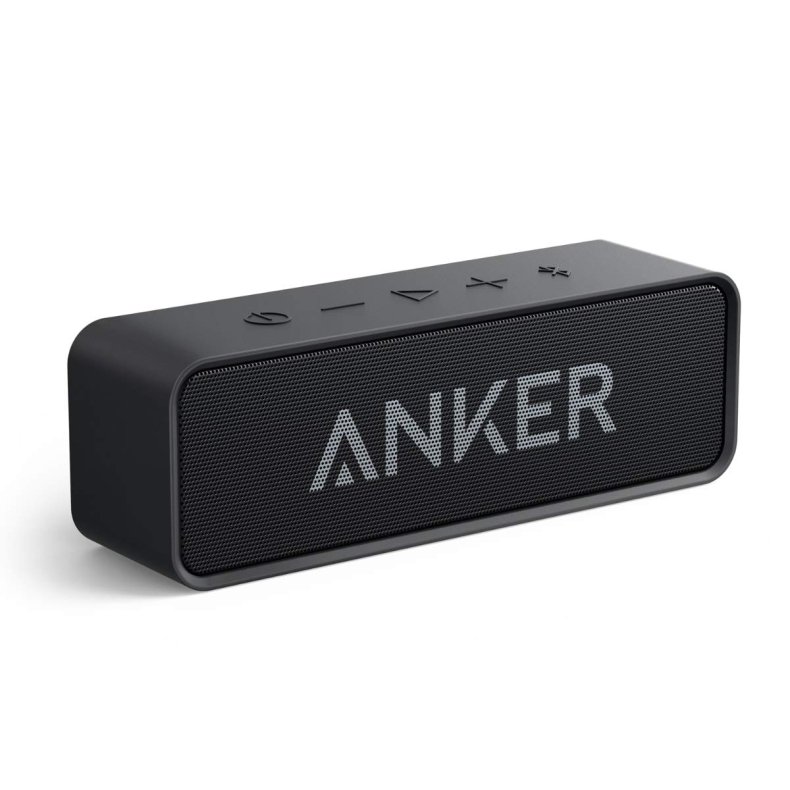 Anker's Soundcore audio brand is popular in the headphone space, but also in the Bluetooth speaker space. This Soundcore Bluetooth Speaker is a lightweight portable option you can carry in a single hand or pack away in a small bag and should be a great travel speaker. It includes the Bluetooth 4.2 spec for 66 feet of wireless connectivity under the right conditions. It's also IPX5 rated to handle rain and pool splashes just fine. Remarkably, it states a battery life of 24 hours. Soundcore products are known for their impressive sound at low price points.
Buy at Amazon.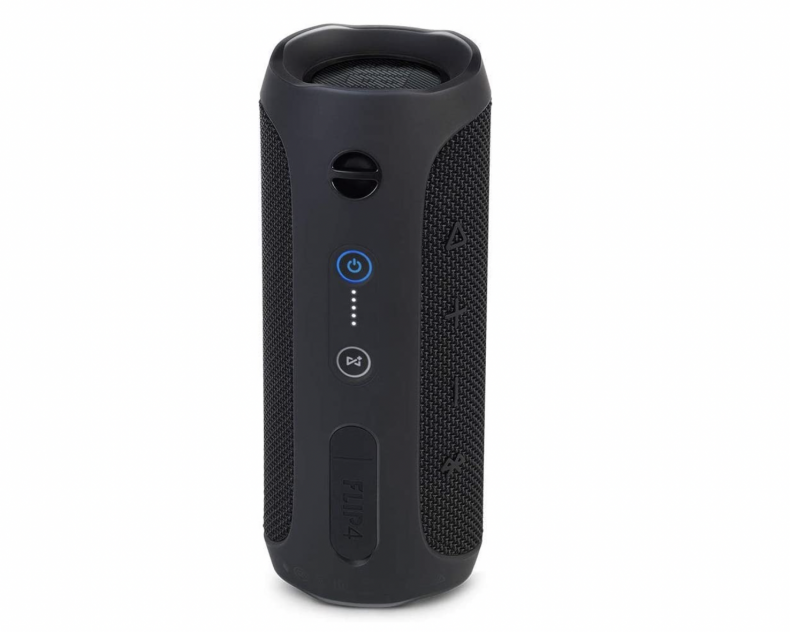 If you want more confidence around water than an IPX5 rating can provide, the JBL FLIP 4 is IPX7 rated. That rating indicates that it can handle rain and splashes, but it can also be submerged underwater without any issues. Go ahead and throw it in the pool. Another benefit of the FLIP 4 over some other speakers is its ability to group with other JBL Bluetooth speakers. JBL's Connect+ feature allows you to link up more than 100 other Connect+ enabled speakers for an even more impressive volume and sound than one speaker can provide on its own.
Buy at Amazon.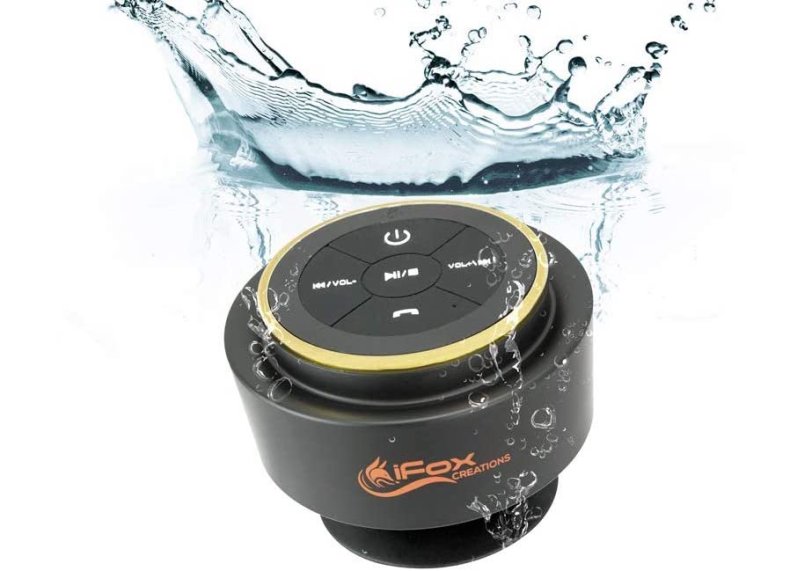 The iFox iF012 Bluetooth speaker doesn't have to be used in the shower, but it definitely can be. It features a suction cup on the back to stick easily to a tile wall without the need for a stand or hook. It has large, rubber buttons that are effortless to press when water is flowing. It is, of course, waterproof and submersible, as you might expect from a speaker meant to live in the shower.
If you want to take your morning meetings under the hot water, the iFox iF012 Bluetooth shower speaker does have a microphone for calls. The speaker can also be used in the car or other, nonwet locations, making it a versatile Bluetooth speaker consideration.
Buy at Amazon.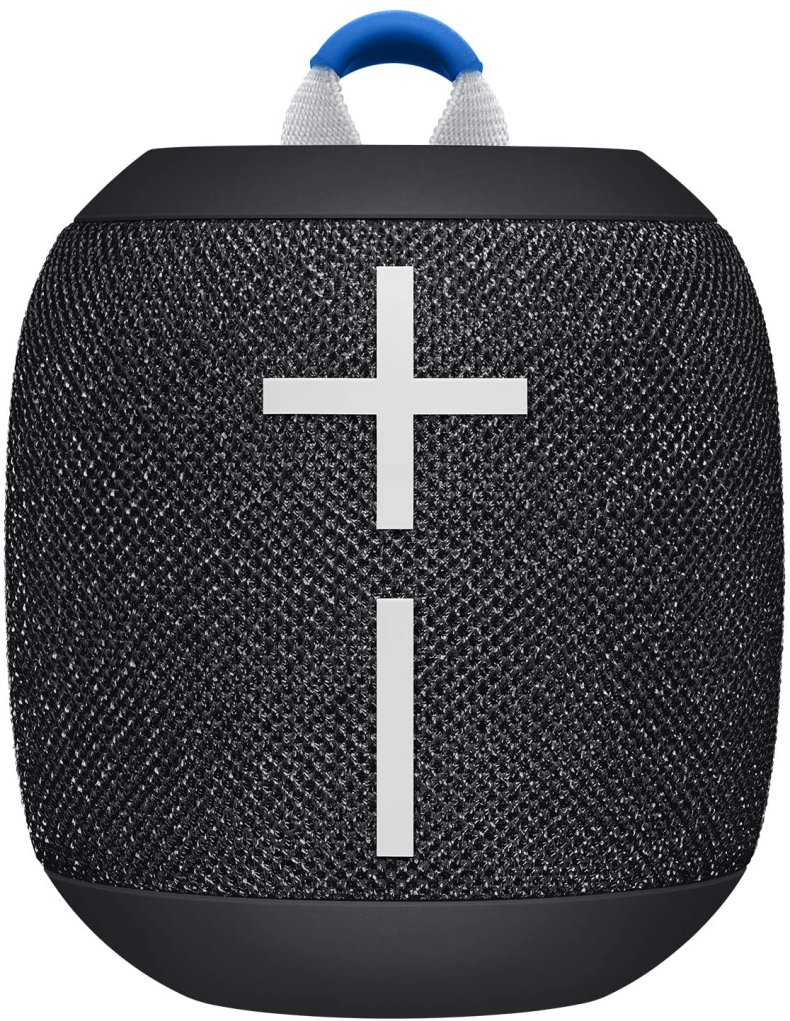 For years now, Ultimate Ears has been making some of my favorite Bluetooth speakers. The company has been innovating in the space for a long time and always produces impressive sounding speakers with eye-catching designs. The Wonderboom 2 is one of those speakers, with a minimal, round design and big, bold colors. It's impossibly small for the large, clear sound it's able to deliver. It has a fabric loop for easy carrying or hanging. The large plus and minus buttons, which are part of the look, make it a cinch to raise or lower the volume on first try.
The speaker is resistant to dust and liquid, but it can also float if it's dropped into a body of water. It's meant to be lugged around and can stand up to the elements. The Wonderboom 2 is one of the most fun Bluetooth speakers on Amazon's best-selling list.
Buy at Amazon.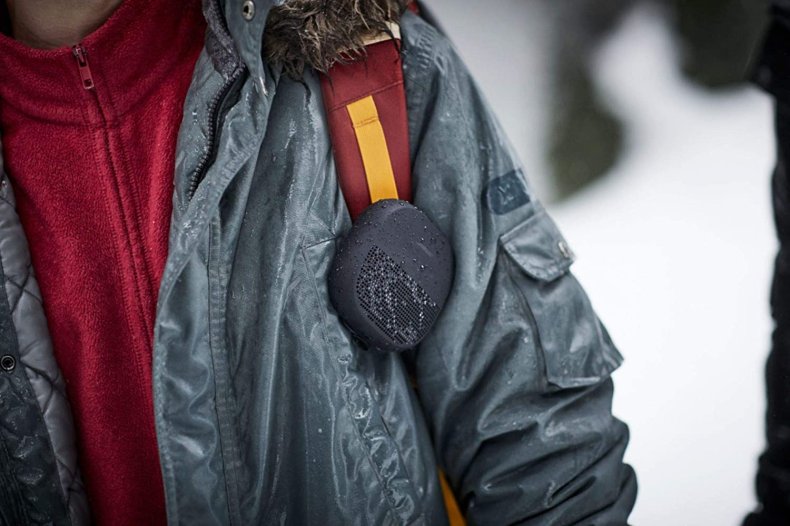 Somehow Bose managed to retain its attention to detail and high-quality sound in a tiny Bluetooth speaker with the SoundLink Micro. It takes its design cues from other SoundLink speakers but shrinks down the overall size to something that can clip onto your shoulder while hiking a trail.
It has a microphone so it can be a speakerphone for meetings. It's completely waterproof with an IPX7 rating. Plus, it can be paired with another speaker for party mode. It may be one of the more expensive speakers on this list, but it's packed with features and sounds great.
Buy at Amazon.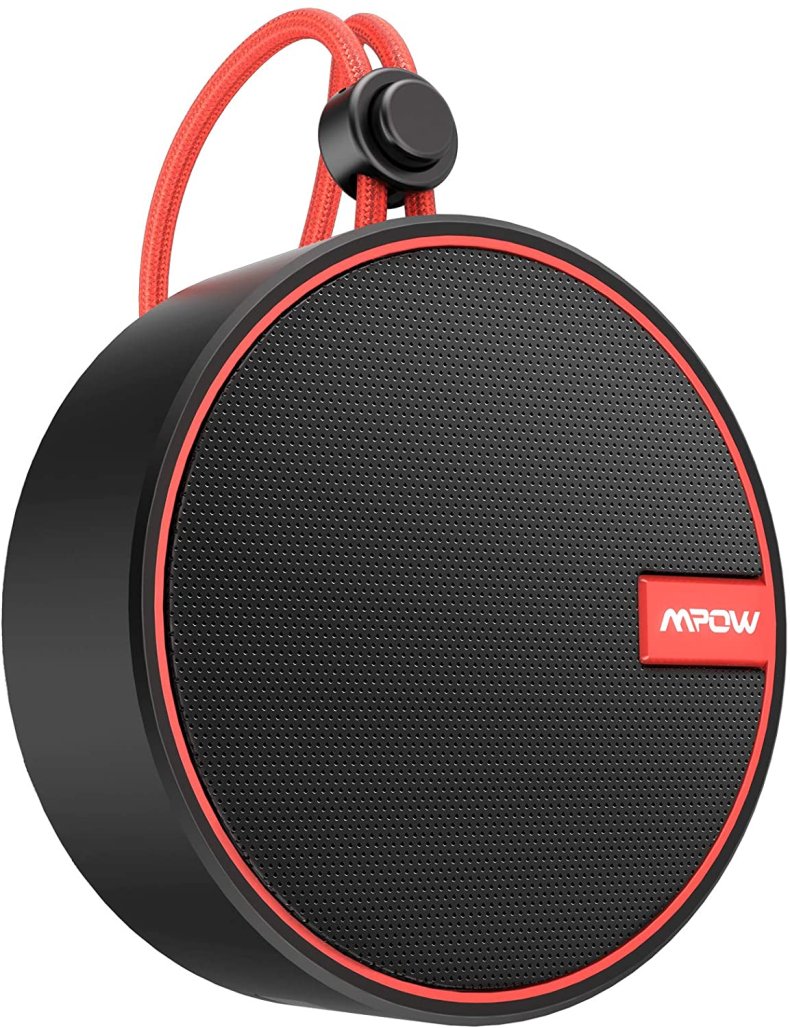 Mpow may not be a name you immediately recognize, but its audio products are solid for their budget-friendly price points. The Mpow Q2 is an example of that value. It's a small and packable Bluetooth speaker, but it also provides enough sound for a bedroom or other modest-size room. Among its listed features are 18 hours of battery life, Bluetooth 5.0, and an IPX7 rating. It even includes a suction cup on the back to place it anywhere.
Buy at Amazon.
Newsweek may earn a commission from links on this page, but we only recommend products we back. We participate in various affiliate marketing programs, which means we may get paid commissions on editorially chosen products purchased through our links to retailer sites.