These are 7 of the Best Standing Desks on Amazon
At first, a standing desk was a bit of a novelty. But now, height-adjustable standing desks are all over the place. The concept began gaining popularity as new research was done to suggest the health benefits standing provides over hours of sitting. If you've ever tried a standing desk or working at a high counter, you might have noticed how your posture tends to improve compared to being hunched over in a chair.
There are plenty of standing desk varieties to choose from. You can easily find something that will work with your home office—or DIY office space. Of course, not everyone will want to stand all day long when you have the option to sit (just ask George Costanza), but luckily most standing desks are adjustable, so you can switch your position up as need be.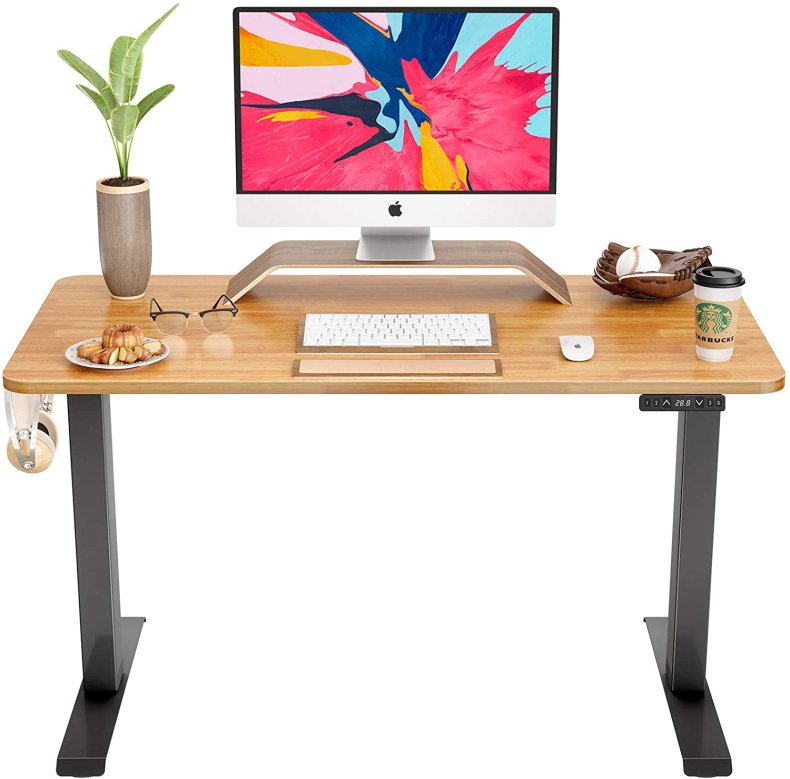 The dual-motor desk from FAMISKY has it all, including a clean look and a decent price, and it's adjustable electrically. This desk has three preset buttons to move easily between different uses at the push of a button. Its height ranges from 28 inches to 45.5 inches. The dual-motor support provides benefits like smoother height adjustments and a faster speed at a quieter noise level.
The desk can accommodate 220 pounds and should have enough space for any desktop or laptop, including an iMac. All in all, this is a solid option as you venture into the standing desk world for the first time.
Buy at Amazon.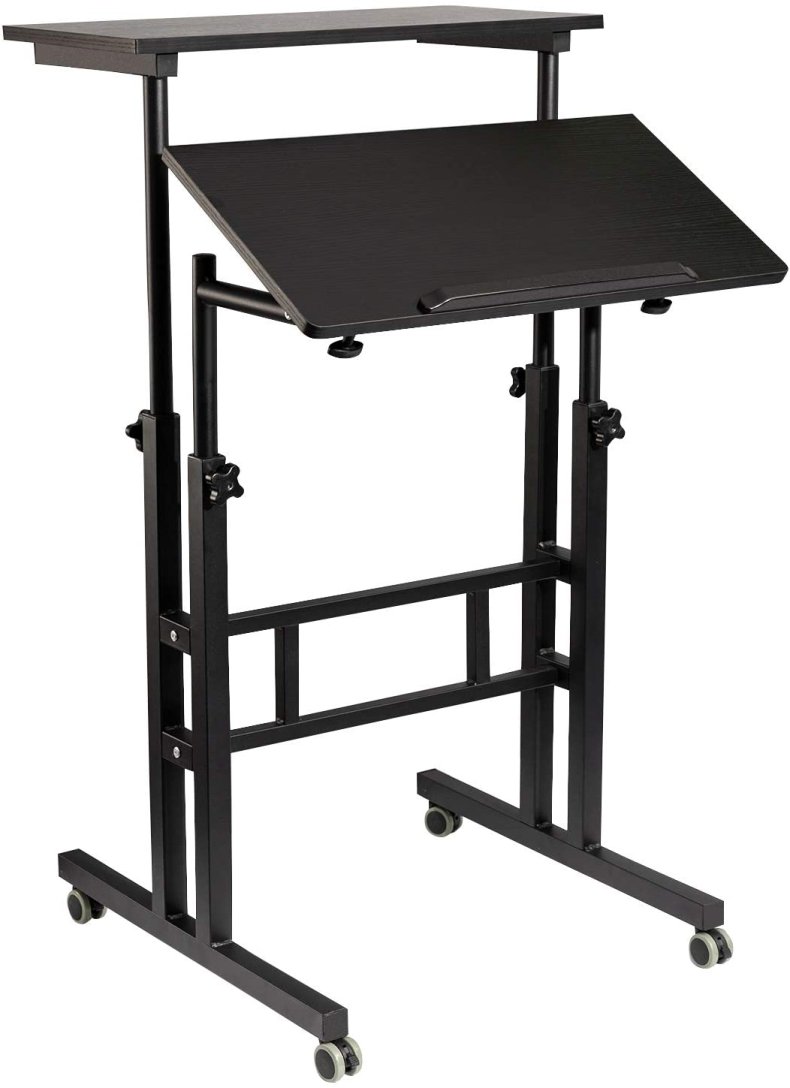 Hadulcet's Mobile Standing Desk looks a little bit like a puzzle, but that's because it has different combinations of modes and uses. If you haven't used a standing desk in the past, one of the considerations that might not be obvious is where to place a keyboard. For example, raising a desk to eye level means your hands are reaching up high to type. This desk from Hadulcet solves that issue with lower and higher sections.
There are two parts that can be separated or connected and raised or lowered. This versatility can handle all kinds of situations including functioning as a standard sitting desk.
Buy at Amazon.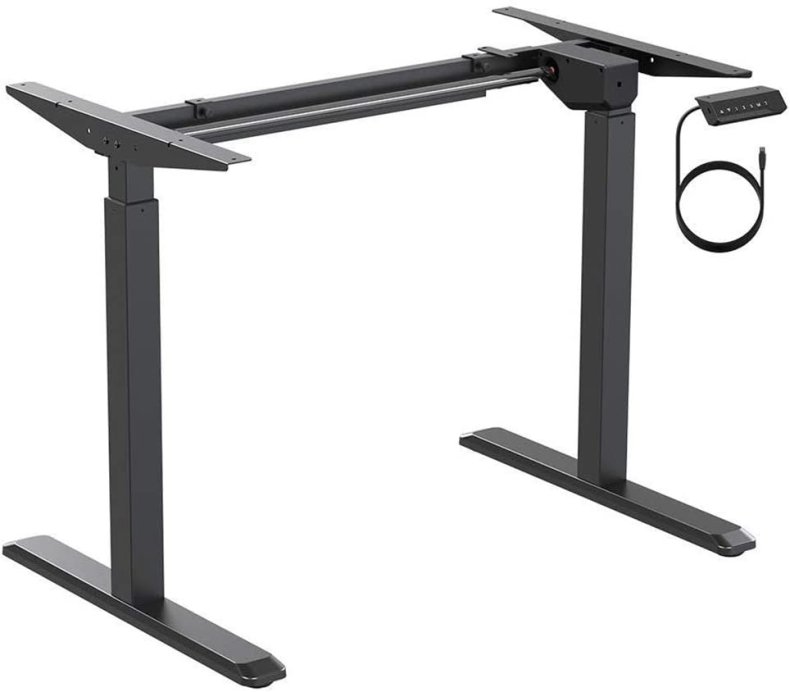 Monoprice is known for its low prices and high quality—across all its product lines. Before you jump into this sit-stand desk, just be aware that this is just the frame portion with electronics, but it does not include the desktop. The reason is so that the desk can be customized width-wise to fit your space, and a desktop surface added that works specifically for you. This is an option that allows you to be more flexible—though you'll have to spend a little more time configuring the desk you want.
Buy at Amazon.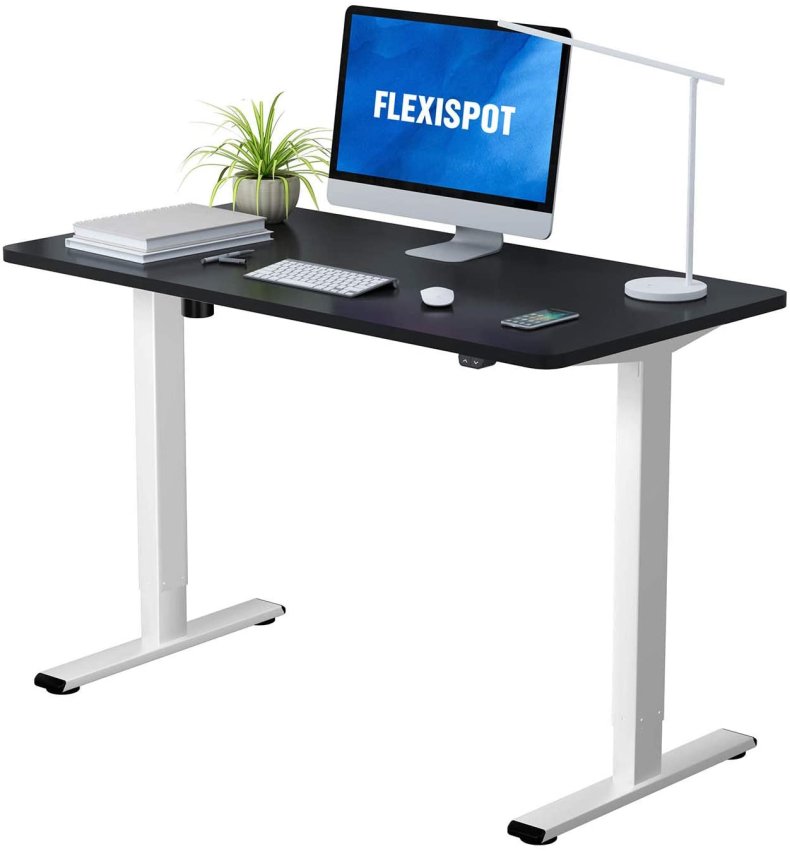 Interestingly enough, the electric standing desk from Flexispot is just under $250—whether you want one that is 42 inches by 24 inches or one that is 48 inches by 30 inches. It has a simple, two-button electronic control system to move the desk up and down. The desk can adjust between 28 inches and 47.6 inches and move at a speed of 1 inch per second. It has an advertised low-noise volume, though it's not quite as quiet as Famisky's dual-motor option.
This Flexispot standing desk should have plenty of space for a desktop computer or, at the larger size, for both a big monitor and laptop.
Buy at Amazon.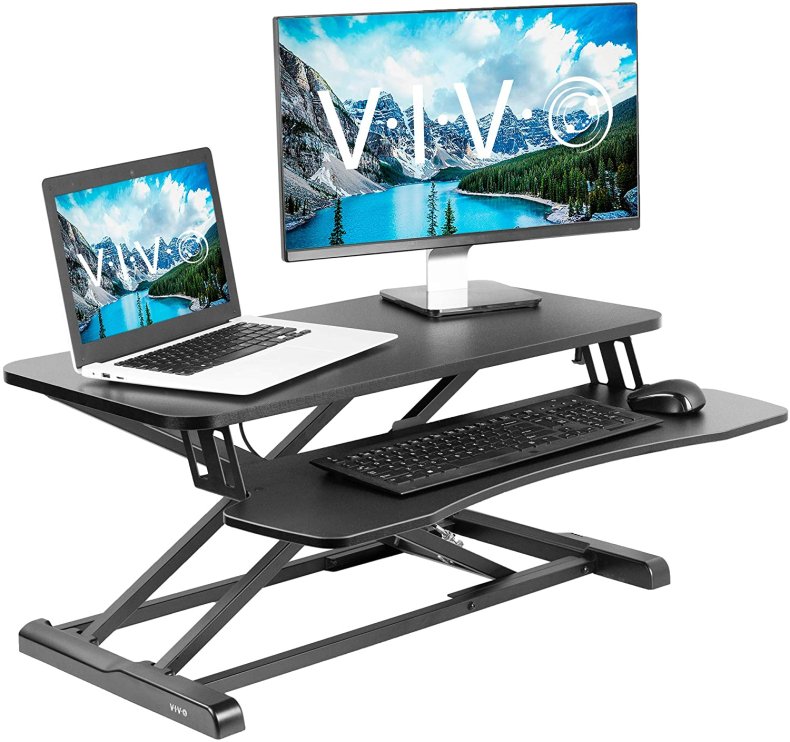 What if you already have a desk you like and don't want to replace it? Or, similarly, if you can't fit another work area into your space? You can always add a desk riser like this one from Vivo to get the same benefits of a standing desk without the same level of commitment.
This desk riser has a top that measures 31.5 inches by 15.7 inches—plenty of room for a laptop and probably even a monitor. It also has a separate area for a keyboard. The riser goes up 20 inches tall to add height to any surface.
Buy at Amazon.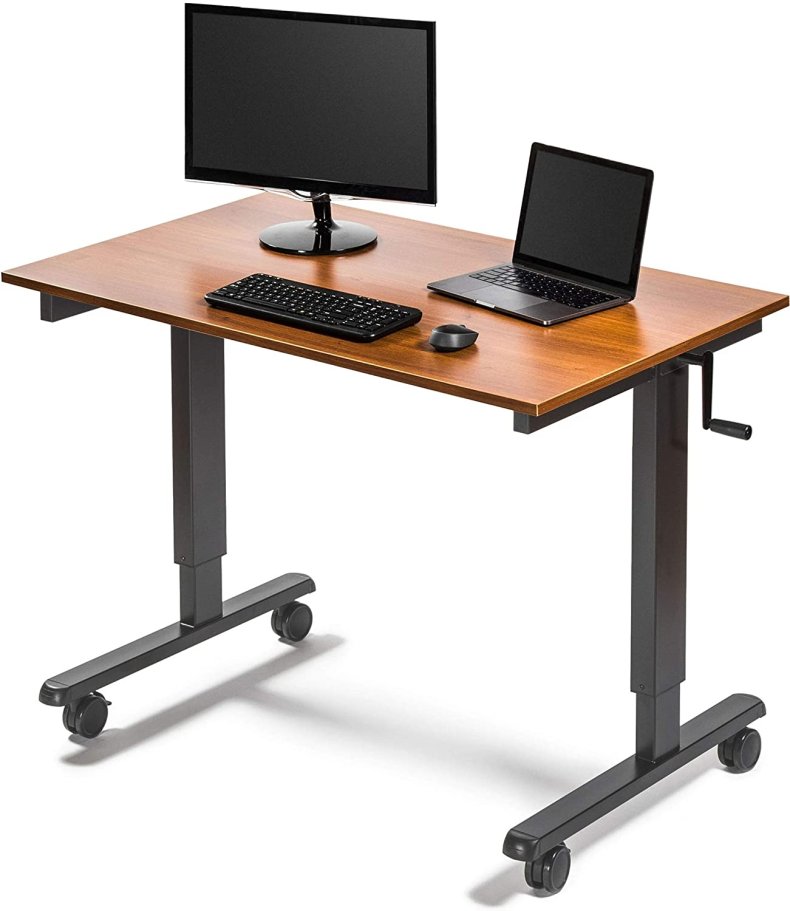 This adjustable standing desk from S Stand Up is a great option for people who want the ability to raise and lower their desk, but don't have a free outlet nearby to connect another electric cord. This desk is powered by a manual hand crank. It shouldn't require too much effort to move the desk up to its 48.5-inch top height.
Beyond not being tied to a wall with an electrical cable, this premium-looking desk also has the advantage of hefty wheels and can to scoot around wherever you need it.
Buy at Amazon.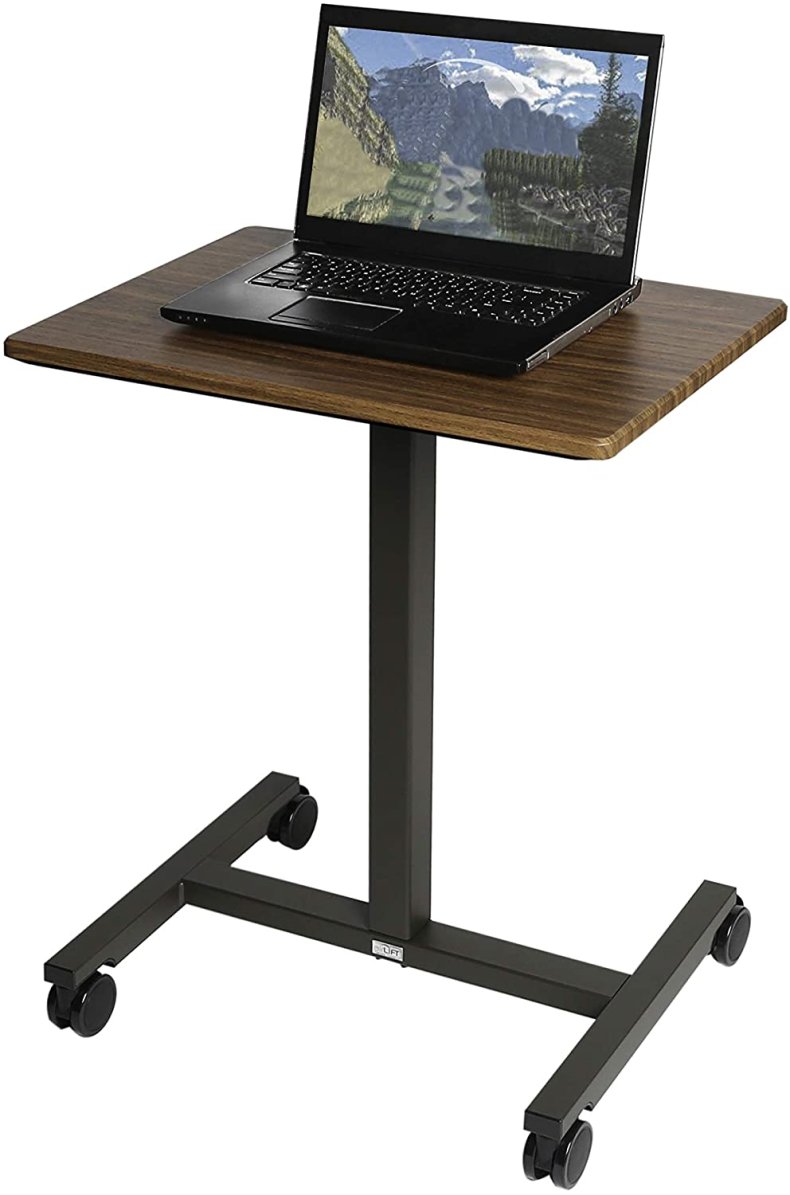 The first standing desk I got was from Seville and similar to this AirLift model. It was a perfect introduction to the workspace that didn't require spending too much money or time worrying if I would like it. It's a great option for spaces like a bedroom or living room when you need to take a quick meeting but other people are hogging the office or kitchen table.
The pneumatic lift is like an office chair's, meaning that it will go up on its own and just needs a little force to be pushed back down to the level you want. It has wheels for easy mobility, a top height of 43.5 inches and a surface area that measures 24.5 inches by 16.9 inches.
Buy at Amazon.
Newsweek may earn a commission from links on this page, but we only recommend products we back. We participate in various affiliate marketing programs, which means we may get paid commissions on editorially chosen products purchased through our links to retailer sites.