These Are the Best Cheap Above-Ground Swimming Pools
Summer is in full swing—finally!—and with all this sunshine, there's nothing more relaxing than taking a quick dip in the pool. Of course, not all of us have a pool. Womp, womp. Whether you've found it too expensive to install an in-ground pool (and believe you me, it is incredibly expensive) or your yard simply just doesn't have the space for it, there's still a way to enjoy the water: above-ground pools!
Above-ground pools are much less costly, take up less space and, best of all, can be temporary. Having a pool shouldn't mean spending tens of thousands of dollars, so check out some of our favorite cheap above-ground pools for summertime.
Best Cheap Above Ground Swimming Pools
Bestway Steel Pro Max Pool Set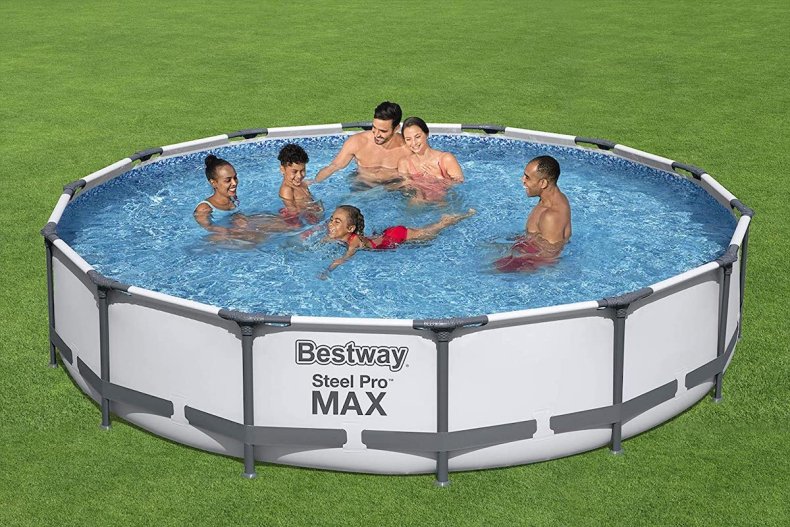 The Bestway Steel Pro Max above-ground pool has 1,688 ratings on Amazon, is budget-friendly (at less than $600), and is designed for both kids and grown-ups alike. With a rust- and corrosion-resistant coated frame and made-to-last PVC, the pool is durable—and also easy to assemble. In fact, one Amazon reviewer wrote a glowing review, explaining, "This pool held up to the wrath of a plethora of intoxicated campers bouncing, spinning, jumping, axe throwing and all around doing anything possible to break it. Upon full inflation it was immediately filled with disco balls, I have yet to see another pool hold as many." We're not sure whether or not you plan on filling your above-ground pool with disco balls, but, you know, it's nice to know.
Buy at Amazon.
Intex 32 Foot by 16 Foot by 52 Inch Ultra Xtr Rectangular Pool Set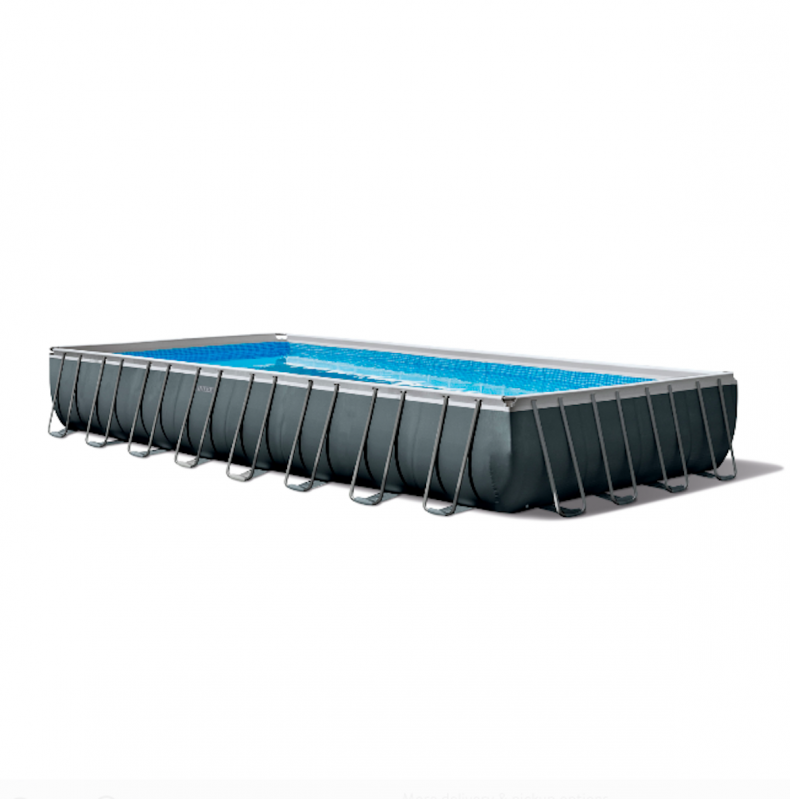 Intex is one of the most respected and popular above-ground pool brands, and luckily, its 32 foot by 16 foot by 52 inch Ultra Xtr Rectangular Pool Set is now on sale. Though it typically retails for $4,069.99 at Walmart.com, it's marked down to $1,573.26. Yes, it's on the more expensive end of the spectrum, but snagging a pool this big for under $2,000 is definitely something to write home about. Besides the markdown, here's what else we love about it: Intex Krystal Clear sand filter pumps, high-quality filtration and relatively low maintenance. It's also huge, which is a big plus if you have the space.
Buy at Walmart.
Summer Waves Elite Premium Frame Above-Ground Pool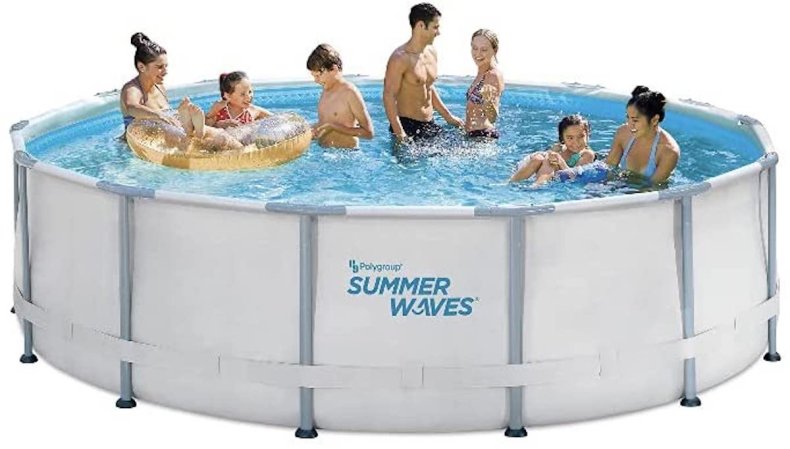 For under $500, you can get the Summer Waves Elite Premium Frame Above-Ground Pool and beat the heat all summer long. The frame itself is 14 feet by 42 inches, and it comes with a filter pump, cover and ladder, as well as a mosaic-tile print liner.
Buy at Amazon.
Member's Mark Elegant Family Pool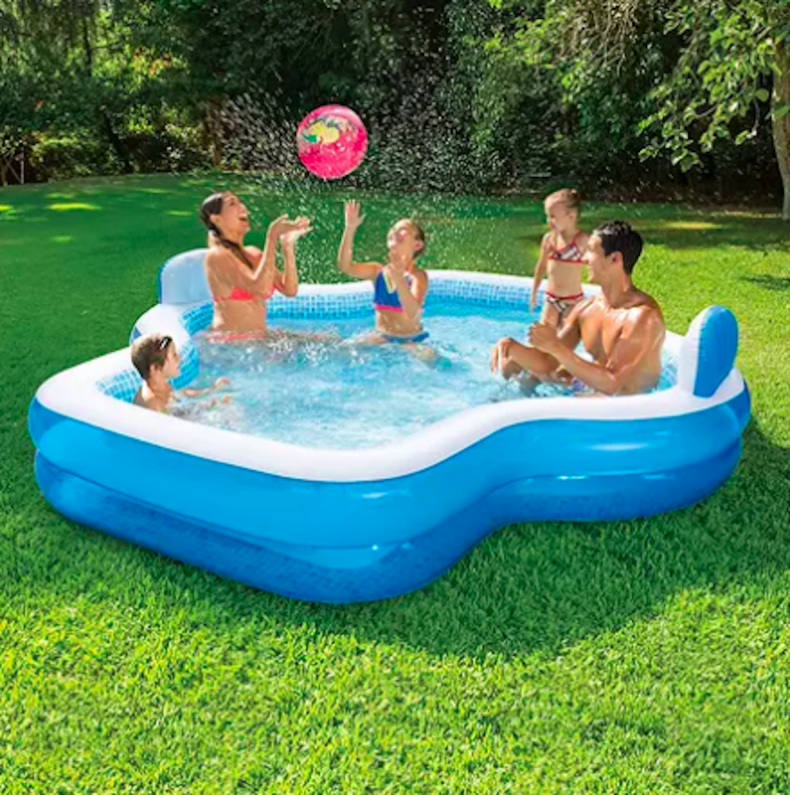 This two-tier Member's Mark Elegant Family Pool isn't just for swimming and splashing around! Kids may enjoy the traditional water play, but grown-ups will also love that this pool—which is under $30, by the way, and features two seats with backrests. You know what that means, Mama—grab the margaritas and jump on in!
Buy at Sam's Club.
Bestway 12 Foot by 30 Inch Steel Pro Max Round Above-Ground Swimming Pool Kit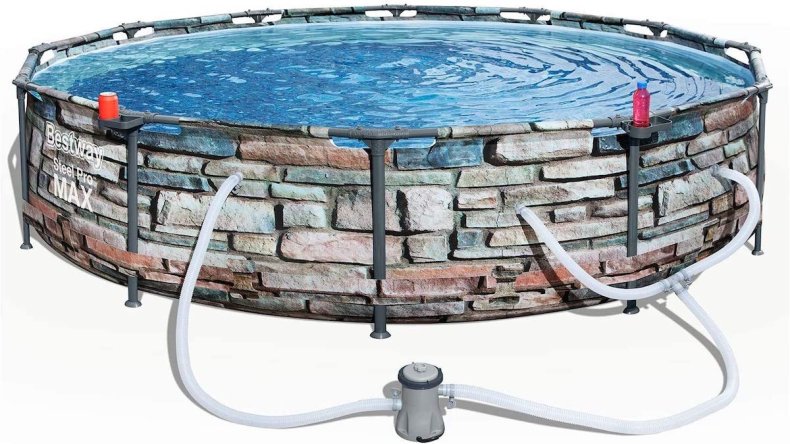 If you're looking for an above-ground pool that's not a turquoise blue eyesore, this 12 foot by 30 inch swimming pool from Bestway is a great option. This pool has a 4.1-star rating (out of a possible five) and 1,688 reviews. It comes with a stone print on its exterior to blend into your yard. It's also affordable and durable: It's made with a steel frame that makes it a sturdier choice than any inflatable.
Buy at Amazon.
Intex Mini Frame Kiddie Swimming Pool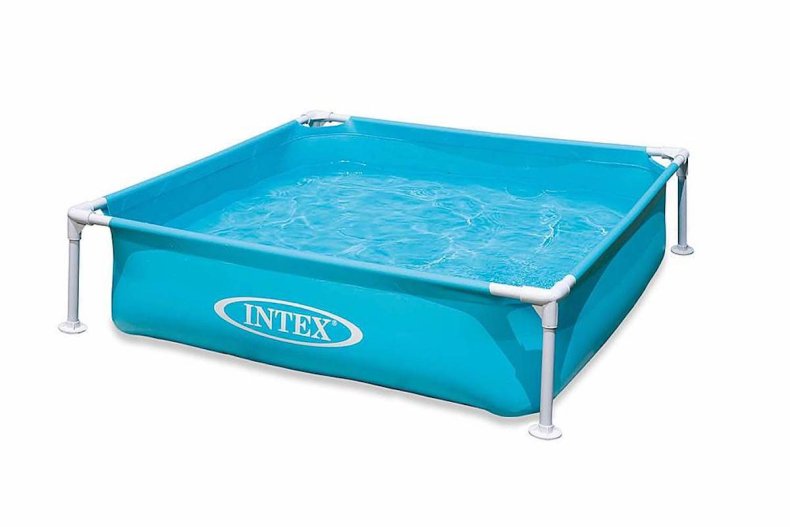 A more low-key Intex option is the brand's Mini Frame Kiddie Swimming Pool, which retails for just $29.99. Recommended for kids ages 6 and up (always with adult supervision, of course), it's 48 inches by 48 inches wide and 12 inches high and features foam-padded horizontal beams. Easy to construct (and also, to deconstruct if need be), buying this Intex is inexpensive, easy and, most importantly, not that big of a commitment if you ever want to take it down. You can think of it as one step above an inflatable.
Buy at Best Buy.
Chad Valley 8.5 Foot Family Swim Centre Paddling Pool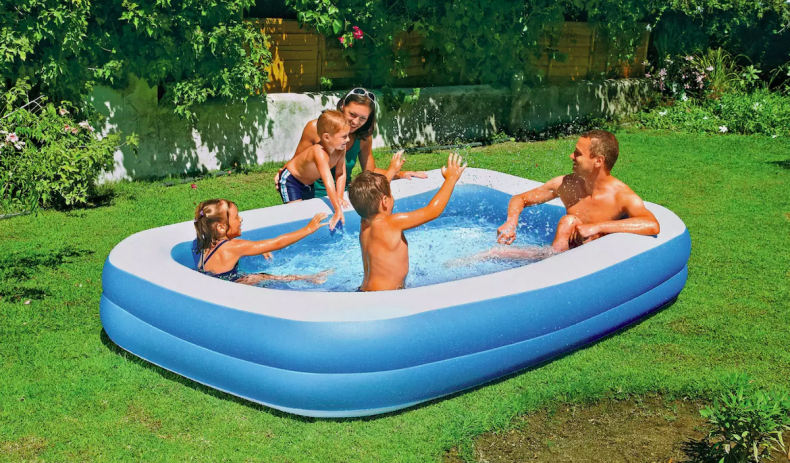 Inflatable more your speed? This paddling pool from U.K. company Argos is a fan-favorite with nearly 4,000 reviews on its website. Not only is it family size, it's also rectangular with extrawide walls, so everyone can enjoy splashing (or lounging) around on a hot day. This pool takes 13 minutes to inflate, 23 minutes to fill and at capacity, can hold about 250 gallons of water. It's also really simple to deflate and store once the colder weather rolls around. One happy customer wrote, "Having a strange and challenging shape to my garden, I decided to go for a rectangular pool. It's perfect as it sits away in the corner, unlike a round one which comprises your space. This is loved by my daughters.... Not too deep and not to shallow."
Buy at Argos.
Galvanox Inflatable Pool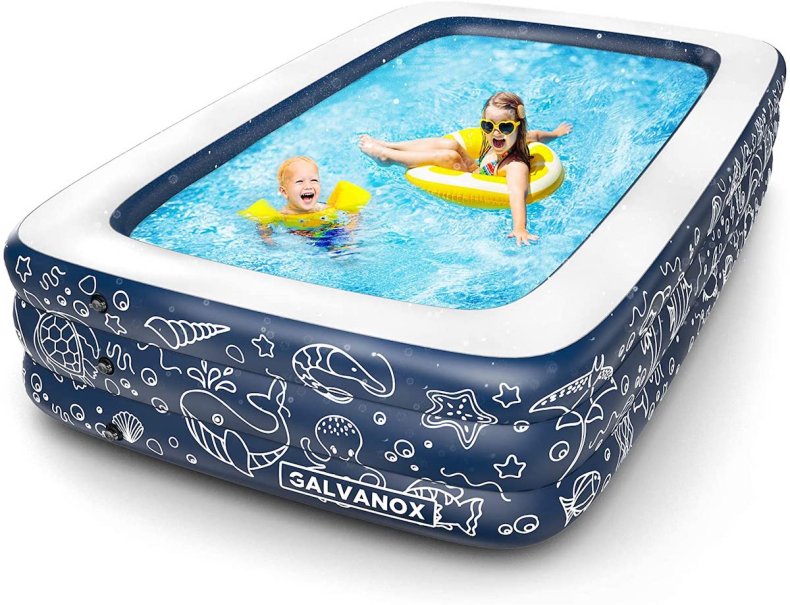 Featuring a fun and kid-friendly exterior print, the Galvanox Inflatable Pool may be on the more expensive side when it comes to inflatables, but according to Amazon.com reviewers, it's well worth it. Still just under $100, this vinyl pool is manufactured with BPA-free materials, features three air chambers and three separate fill valves and is also big enough to fit up to six people. Grab your floaties and get on in!
Buy at Amazon.
Newsweek may earn a commission from links on this page, but we only recommend products we back. We participate in various affiliate marketing programs, which means we may get paid commissions on editorially chosen products purchased through our links to retailer sites.