These Are the Bestselling Books of 2020
With COVID-19 shutdowns forcing many people to spend many uninterrupted months inside their homes without socializing or travel, books have served a renewed purpose as an escape hatch from the world's macabre reality—and a reflection of it. By March of 2020, as precautions were just beginning to be set in place in the U.S., a full 33% of American adults reported they were reading more due to the coronavirus outbreak. In the United Kingdom, a survey released in May found that regular readers had doubled the amount of time devoted to reading each day.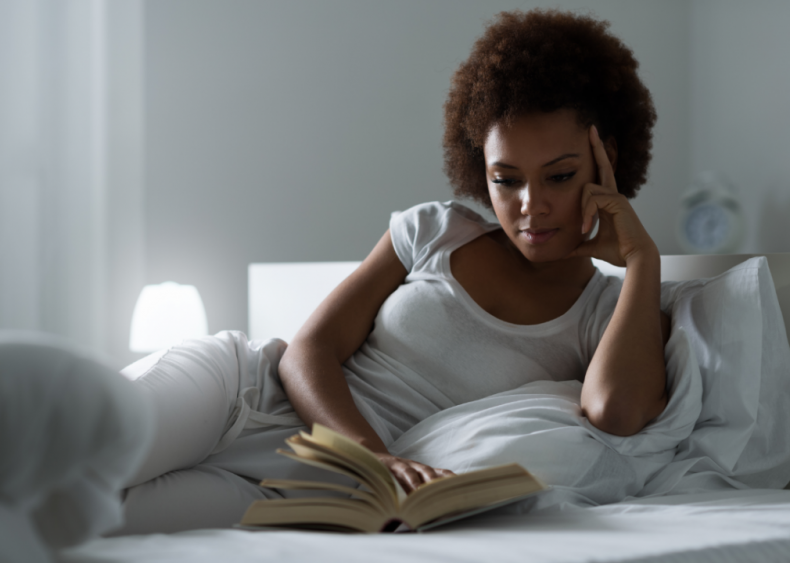 Where contemporary fiction, business and leadership, and fitness titles once dominated bestseller lists, this year we saw bestselling books in subject matters related to romance, thrillers, and race relations. The Washington Post reported that romantic comedy book sales alone have increased by a stunning 188% over the past year.
With 2021 fast approaching, Stacker took a look back at the top trends and moments of 2020, including what Americans have been reading. To compile a list of the 40 bestselling books of 2020, we analyzed Barnes & Noble's New York Times Bestsellers page. The following story includes the top eight books in five categories (hardcover fiction; hardcover nonfiction; paperback fiction; paperback nonfiction; and advice, how-to, and miscellaneous) as of Dec. 2.
If you missed out on any of these titles this year, they're sure to make excellent additions to your 2021 reading list (or last-minute holiday gifts!).
You may also like: Iconic buildings from every state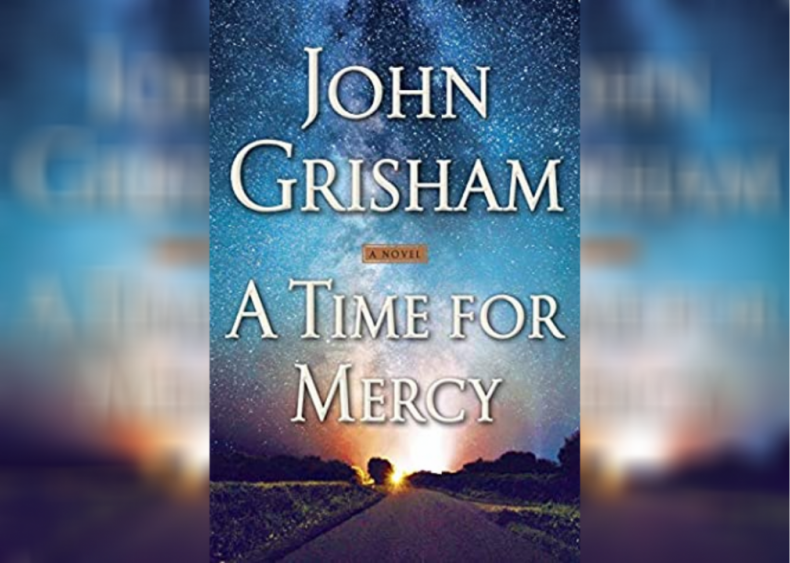 'A Time for Mercy'
- Author: John Grisham
- Category: Hardcover fiction
John Grisham's classic hero Jake Brigance is back for his third courtroom battle in A Time for Mercy. This time around, Brigance is defending a Mississippi teenager accused of murdering a deputy. Featuring Grisham's typical twists and turns, this legal thriller released in the fall was the perfect distraction for millions of Americans trapped inside the house.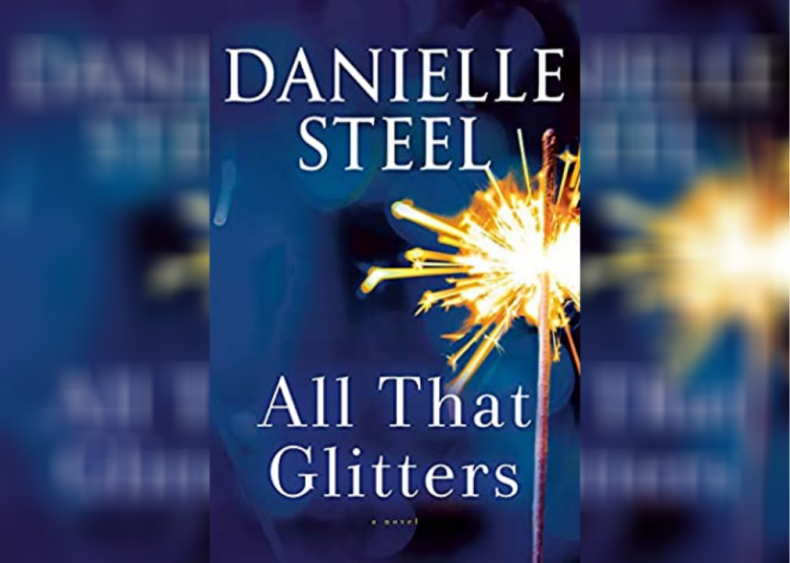 'All That Glitters'
- Author: Danielle Steel
- Category: Hardcover fiction
All 192 of Danielle Steel's books have made bestseller lists, so it's no surprise that her new offering All That Glitters is one of the year's top-selling novels. The story follows Coco Martin, a young Columbia grad whose charmed life comes crashing down around her. In the ensuing years, Coco must find a way to move forward and discover herself even as her life turns out to be nothing like she'd once imagined.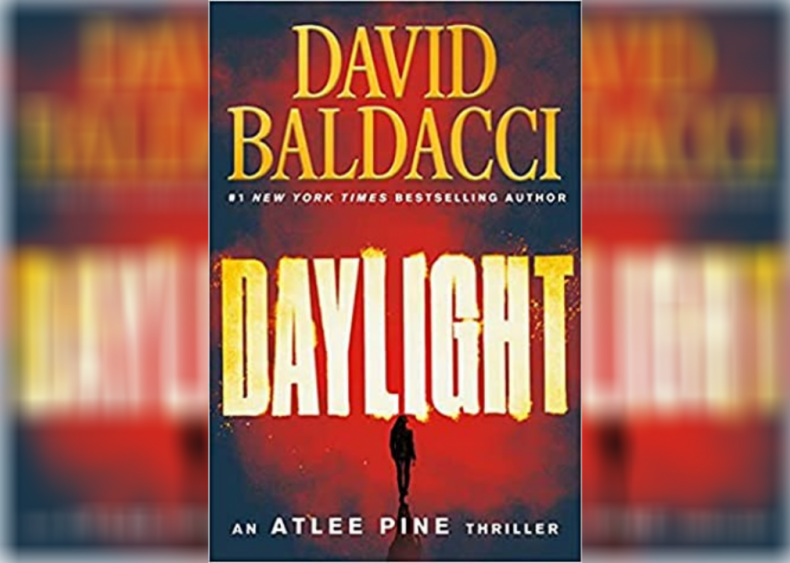 'Daylight'
- Series: Atlee Pine Series #3
- Author: David Baldacci
- Category: Hardcover fiction
The third installment in David Baldacci's Atlee Pine series, Daylight follows the FBI agent's investigation into the long-ago disappearance of her twin sister. As her investigation collides with a case conducted by military investigator John Puller, the two realize they may be in over their heads.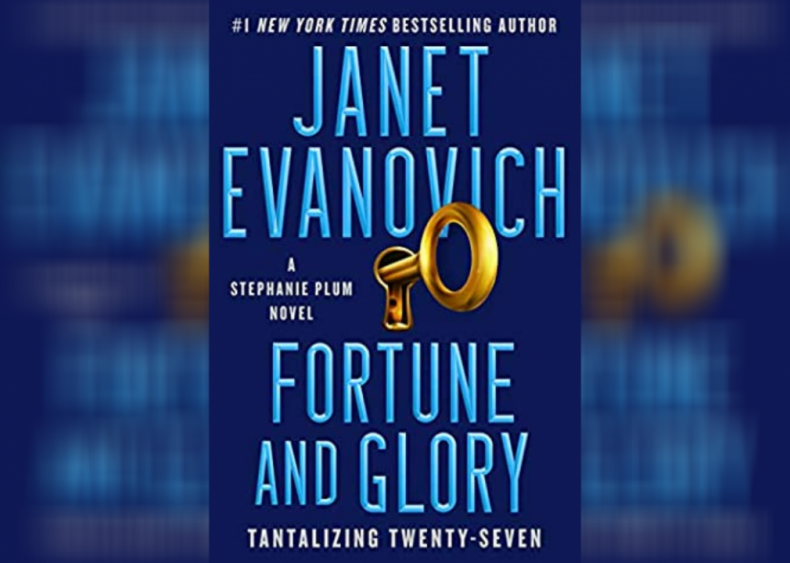 'Fortune and Glory'
- Series: Stephanie Plum Series #27
- Author: Janet Evanovich
- Category: Hardcover fiction
Over the past 25 years, fans have watched Janet Evanovich's bounty hunter Stephanie Plum take on some of fiction's most vicious criminals. In the newest chapter of Plum's story, Fortune and Glory, she helps her grandmother track down her deceased husband's fortune, facing her fiercest adversary and most hidden desires along the way. Fans of the series praised the book's fast pace and heart-pounding drama, calling it "addicting" and "enthralling."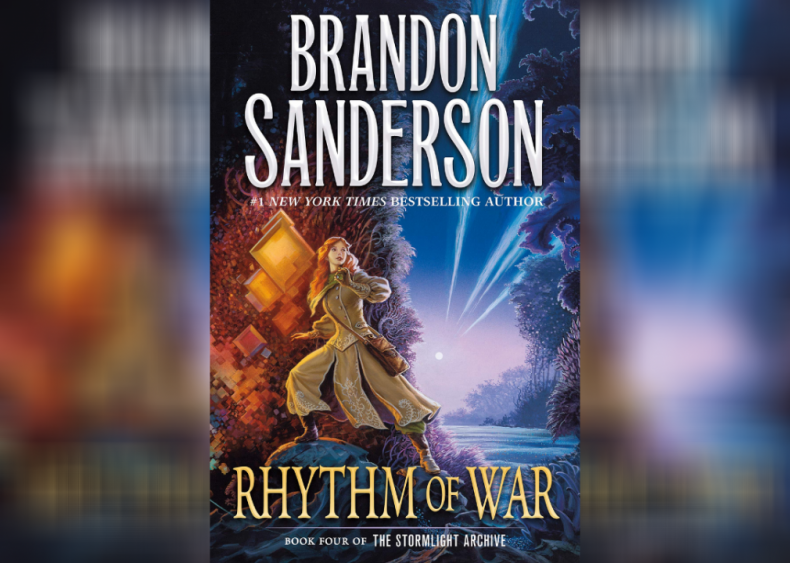 'Rhythm of War'
- Series: Stormlight Archive Series #4
- Author: Brandon Sanderson
- Category: Hardcover fiction
The longest installment in Brandon Sanderson's Stormlight Archive series, Rhythm of War is a formidable 1,232 pages. The epic science fiction fantasy novel picks up a year after the previous book, Oathbringer, leaves off, in the midst of a protracted, brutal war. Science fiction aficionados agree that this is one of the genre's best ongoing series, capable of bringing you out of this world and into another.
You may also like: Architectural history from the year you were born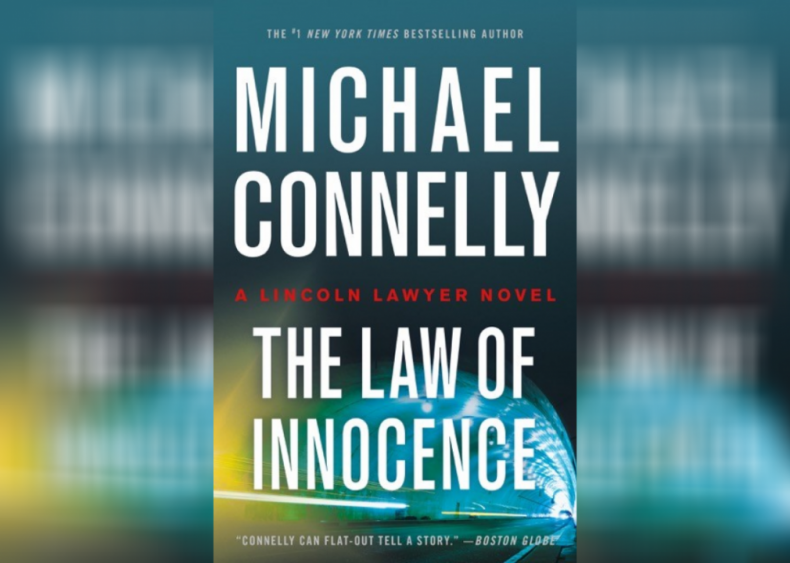 'The Law of Innocence'
- Series: Mickey Haller Series #6
- Author: Michael Connelly
- Category: Hardcover fiction
Lincoln Lawyer Mickey Haller returns in The Law of Innocence, but this time he's not defending any ordinary criminal—he's arguing his own innocence. After being accused of murdering a small-time crook, Haller must prove beyond a reasonable doubt that he was framed while remaining locked inside Los Angeles' Twin Towers Correctional Center. The legal thriller is certain to get any reader's pulse racing but also manages to address real-world issues like the fairness of bail and discrimination within the prison system.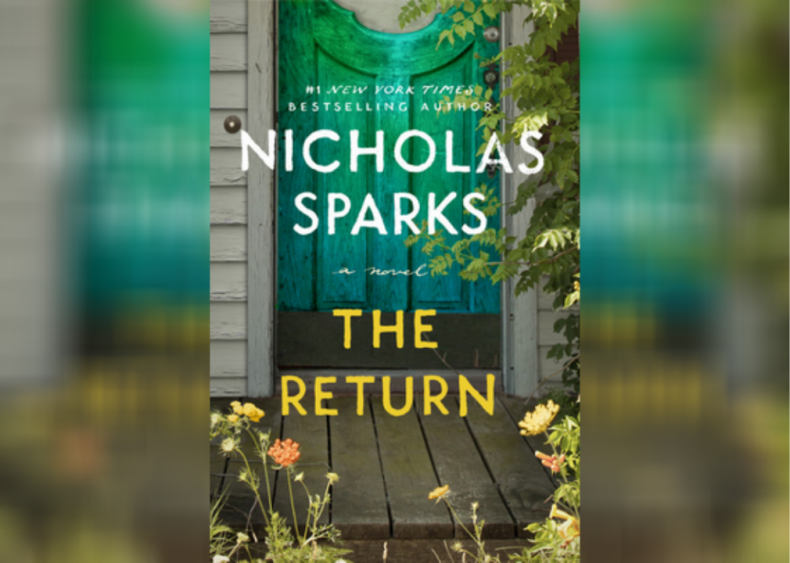 'The Return'
- Author: Nicholas Sparks
- Category: Hardcover fiction
Romance author Nicholas Sparks released his 21st novel The Return earlier this fall. The heart-wrenching story follows Navy doctor Trevor Benson as he returns to his North Carolina hometown and finds himself involved with two women, one of whom has a life-altering secret. Full of drama, intrigue, and—of course—romance, there's already talk that the book will be receiving the Hollywood treatment in the near future.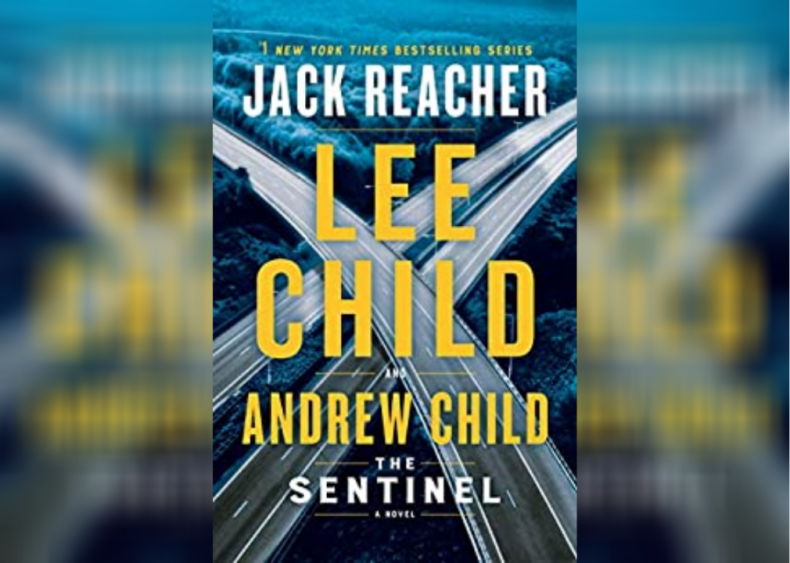 'The Sentinel'
- Series: Jack Reacher Series #25
- Author: Lee Child, Andrew Child
- Category: Hardcover fiction
The Sentinel marks a turning point in the Jack Reacher series as author Lee Child turns the story over to his younger brother, Andrew. The book, which sees Reacher helping an unassuming IT manager fight against an unknown force, was knocked by critics for lacking cohesion. But fans disagreed and pushed it onto multiple bestseller lists. It remains to be seen where—and how well—the series will go from here.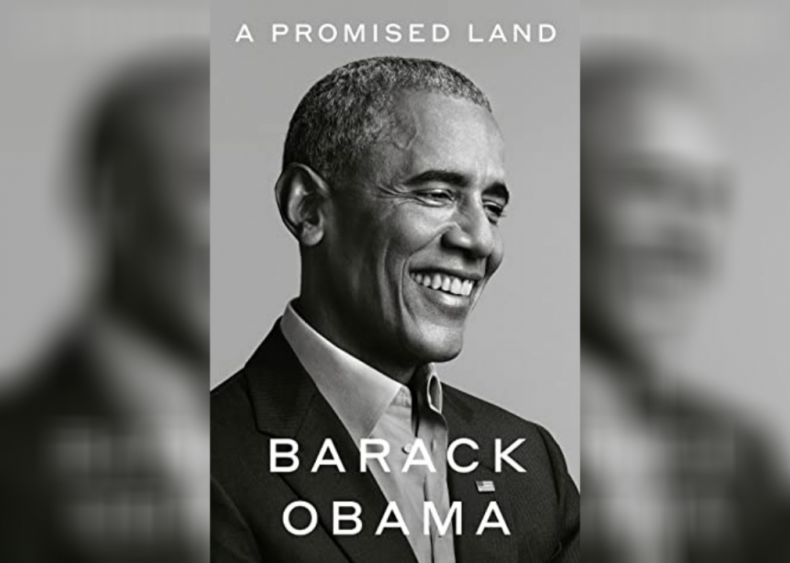 'A Promised Land'
- Author: Barack Obama
- Category: Hardcover nonfiction
Released four years after he left office, the first volume of 44th U.S. President Barack Obama's memoir A Promised Land begins in earnest with his time as an Illinois senator and ends with the killing of Osama bin Laden. Following in a long tradition of presidential memoirs, Obama's offering is honest, raw, and easily readable, setting it apart from many that came before it. "A Promised Land" was one of the most internationally anticipated books of 2020 and was translated into 25 languages.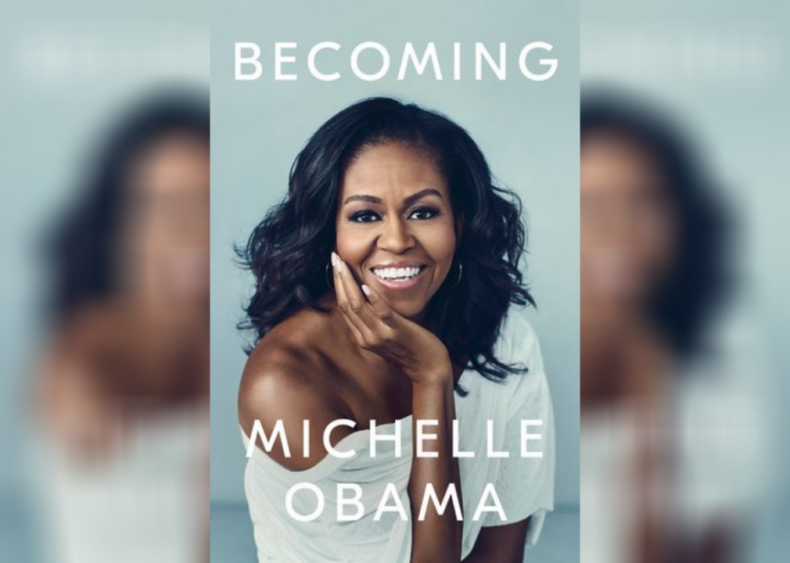 'Becoming'
- Author: Michelle Obama
- Category: Hardcover nonfiction
Originally published in 2018, former first lady Michelle Obama's memoir Becoming topped bestseller lists again in 2020 thanks to renewed interest following the announcement of her husband's memoir, A Promised Land. Obama's book chronicles the defining events of her life, from her childhood on Chicago's South Side through her climb up the corporate ladder to her time in the White House. This is a must-read for anyone interested in modern American politics.
You may also like: Photos of the year from the International Photography Awards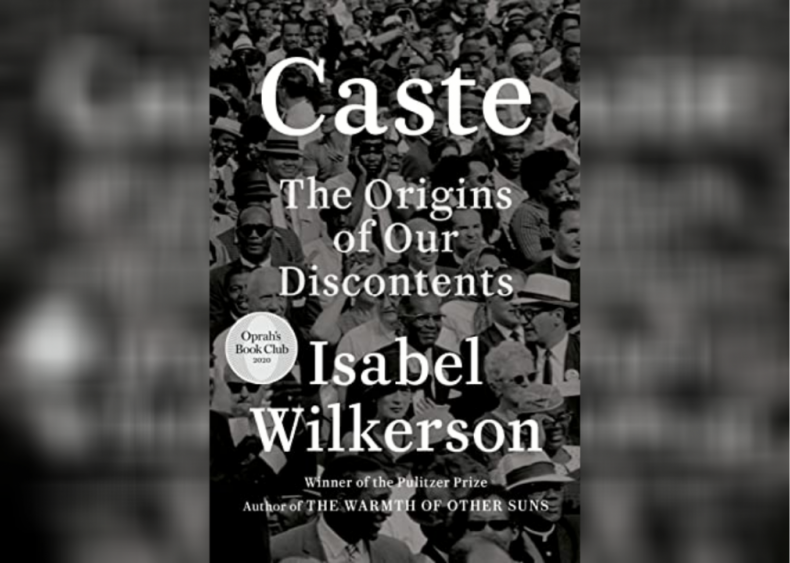 'Caste'
- Subtitle: The Origins of Our Discontents
- Author: Isabel Wilkerson
- Category: Hardcover nonfiction
The New York Times called Isabel Wilkerson's Caste an "instant American classic." Released at the tail end of a summer of civil unrest, the book addresses America's "abiding sin"—racism—using terminology more often linked to Indian culture and Nazi Germany. Deeply researched and beautifully written, Caste gives readers an eye-opening look at the unseen power that has shaped our country since its very beginning.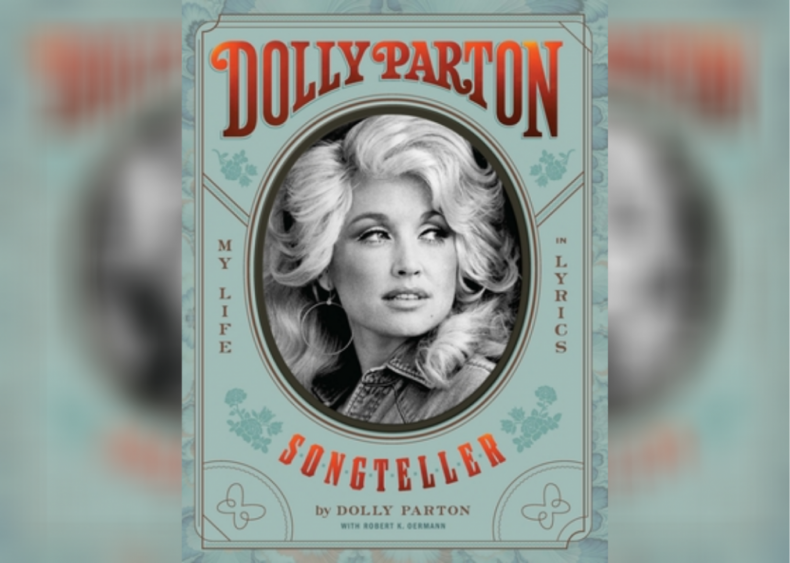 'Dolly Parton, Songteller'
- Subtitle: My Life in Lyrics
- Author: Dolly Parton
- Category: Hardcover nonfiction
Country music legend Dolly Parton released her new coffee-table book Dolly Parton, Songteller: My Life in Lyrics the same day it became public knowledge that she'd donated $1 million to COVID-19 vaccine research. The glossy 380-page book mines Dolly's 60-year music career, focusing on the stories behind 175 of her songs. Accompanying these anecdotes are never-before-seen pictures from the icon's personal archives, as well as images of classic Dolly memorabilia.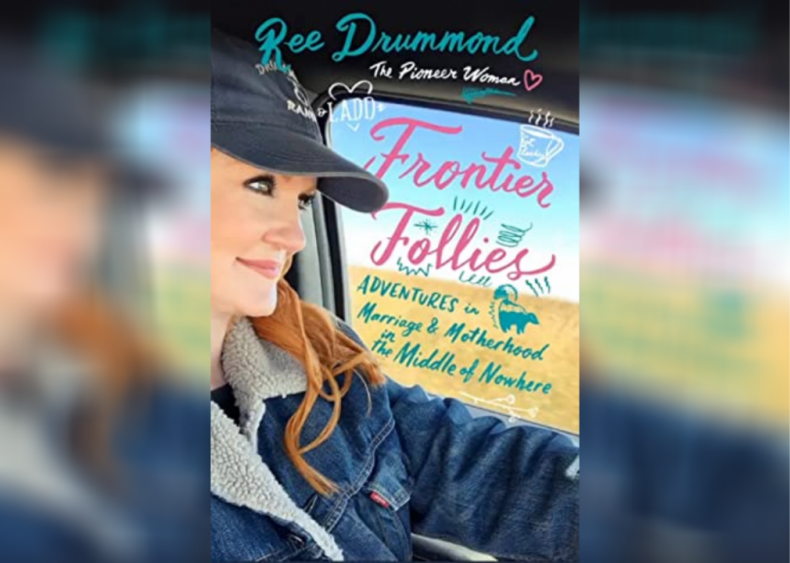 'Frontier Follies'
- Subtitle: Adventures in Marriage and Motherhood in the Middle of Nowhere
- Author: Ree Drummond
- Category: Hardcover nonfiction
Ree Drummond's cooking and lifestyle show The Pioneer Woman is the Food Network's second-most popular offering, with millions of viewers tuning in to new episodes and reruns each week. Frontier Follies: Adventures in Marriage and Motherhood in the Middle of Nowhere is the TV personality and blogger's second book. A follow up to her 2012 memoir, this collection of essays on marriage and motherhood promises to offer an even more intimate look at Drummond's life—with a few exclusive recipes thrown in for good measure.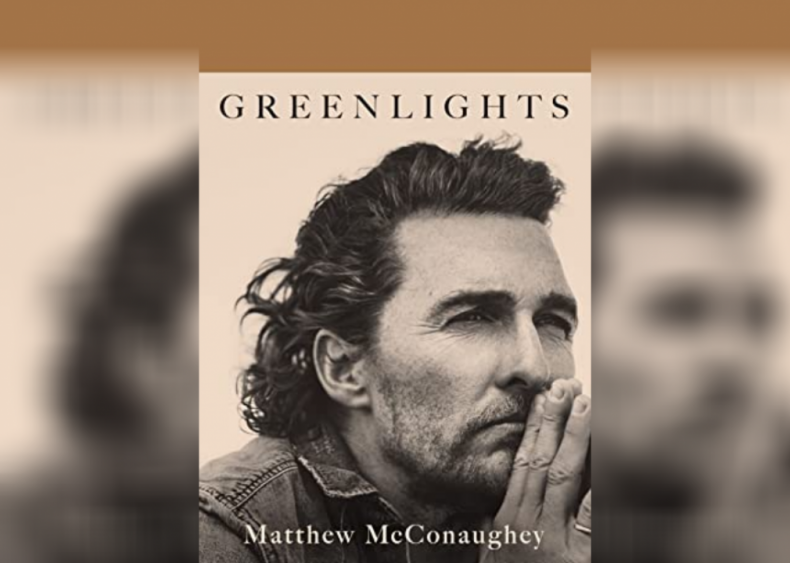 'Greenlights'
- Author: Matthew McConaughey
- Category: Hardcover nonfiction
Matthew McConaughey's first book Greenlights is part memoir, part self-help, and part celebration of life. Conversational in tone, the book is best described as a collection of essays, wisdom, and poetry inspired by McConaughey's personal journal and collected in chronological order.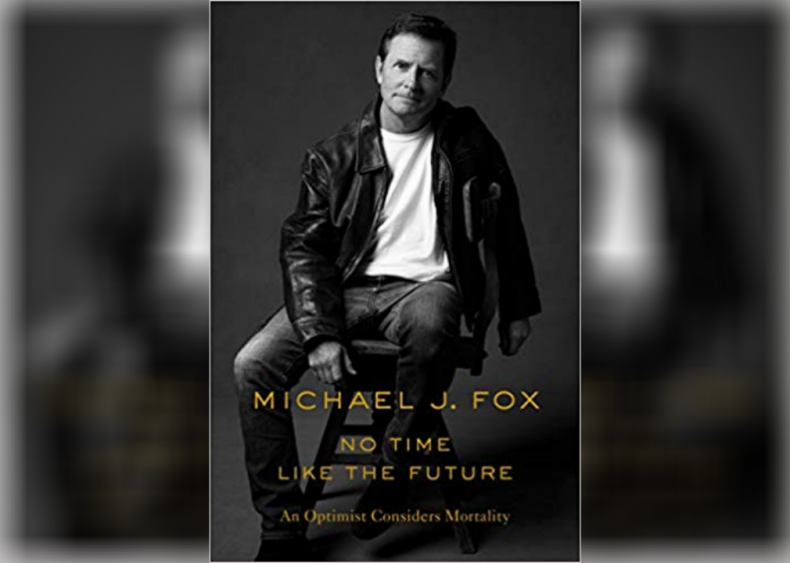 'No Time Like the Future'
- Subtitle: An Optimist Considers Mortality
- Author: Michael J. Fox
- Category: Hardcover nonfiction
No Time Like the Future is Michael J. Fox's fourth memoir, focusing almost exclusively on his battle with Parkinson's disease. Written primarily during the early months of the pandemic, Fox's distinctive brand of realistic optimism takes on an entirely different feeling in light of our new reality. Many readers found the former actor's approach to life, illness, and mortality more inspiring now than ever before.
You may also like: 1984' and 19 other dystopian novels that predicted the future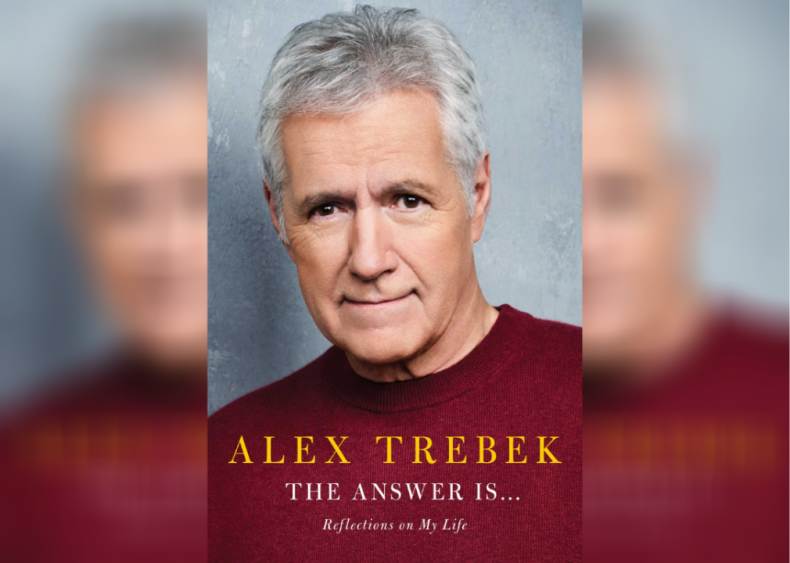 'The Answer Is...'
- Subtitle: Reflections on My Life
- Author: Alex Trebek
- Category: Hardcover nonfiction
Longtime Jeopardy! host Alex Trebek released his memoir The Answer Is… just months before dying from pancreatic cancer. Before his diagnosis, Trebek had long been opposed to sharing his story, but his illness sparked enough interest that he finally agreed to write it all down. The book is full of funny anecdotes, previously unknown tidbits, and candid pictures—a surefire hit for trivia and Trebek fans alike.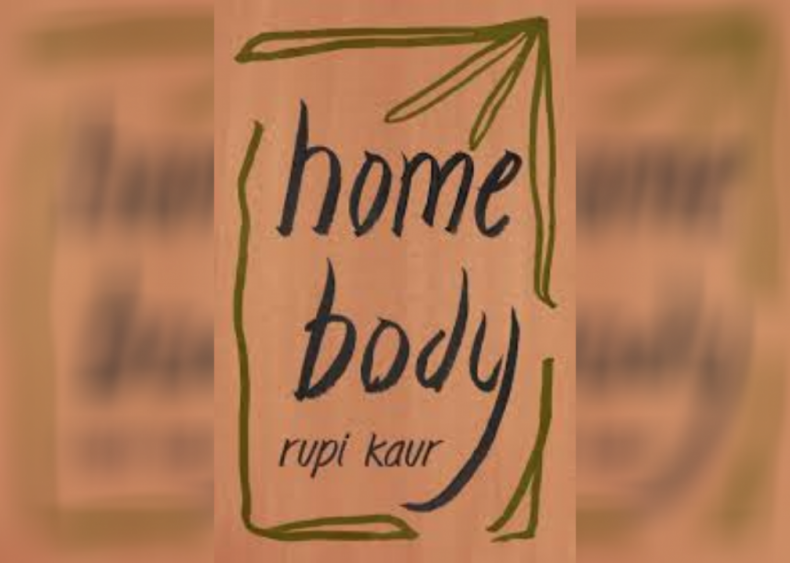 'Home Body'
- Author: Rupi Kaur
- Category: Paperback fiction
Instagram poet Rupi Kaur released her third collection of work, Home Body, earlier this year. The poems in this book focus on self-actualization, change, community, and family. Illustrations were drawn by Kaur herself to accompany the short, simple verses.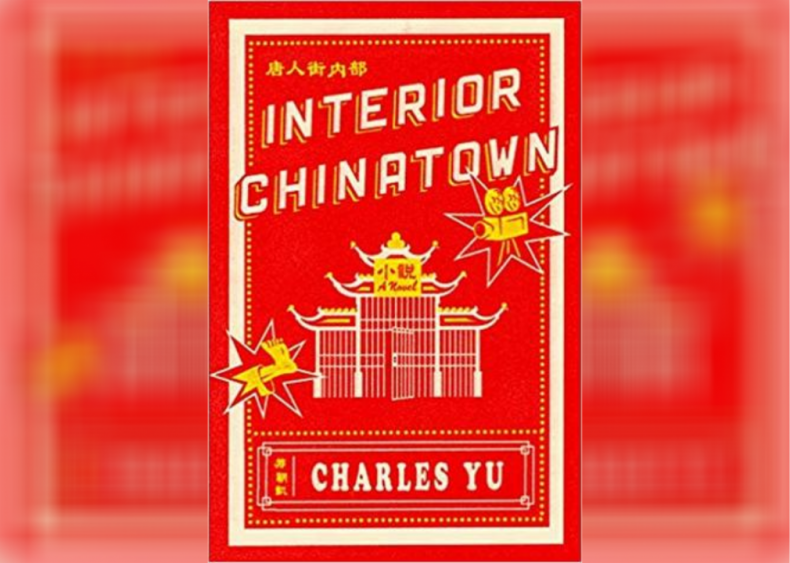 'Interior Chinatown'
- Author: Charles Yu
- Category: Paperback fiction
Charles Yu's second novel Interior Chinatown won the 2020 National Book Award for fiction. The story is told from the perspective of an Asian American named Willis Wu, who sees himself as a background character in his own life but dreams of bigger things– like being "Kung Fu Guy." A clever and compelling read, the book tackles racism and stereotypes in a brilliant and devastating way.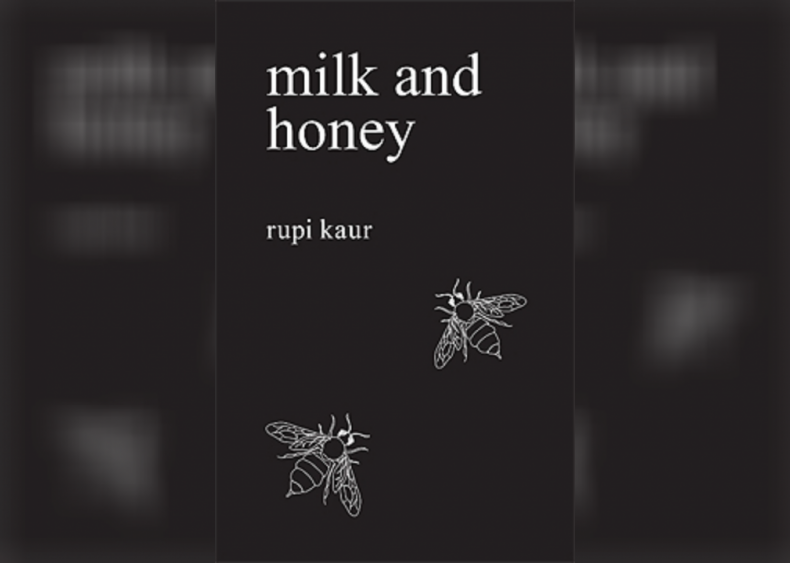 'Milk and Honey'
- Author: Rupi Kaur
- Category: Paperback fiction
Rupi Kaur's first offering, Milk and Honey has spent (to date) 165 weeks on the New York Times Best Seller list. The poetry in this book centers on the theme of survival and is split into four chapters: "the hurting," "the loving," "the breaking," and "the healing." As with her other works, some of Kaur's own illustrations accompany the verses.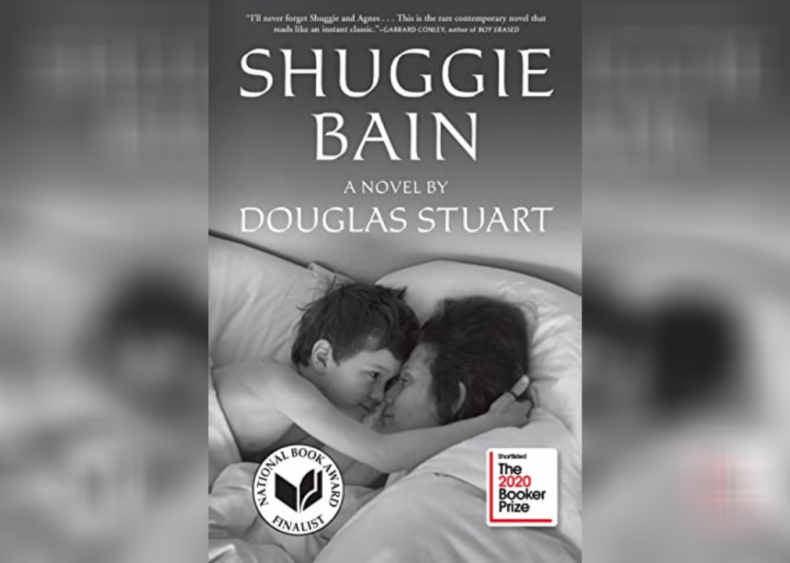 'Shuggie Bain'
- Author: Douglas Stuart
- Category: Paperback fiction
Shuggie Bain is Douglas Stuart's debut novel. Set in Scotland in the 1980s and '90s, the book follows the titular young boy's complicated relationship with his alcoholic mother. It's been praised by critics for its honest, unflinching portrayal of a working-class family, but readers should be warned: its tone is bleak and verges on depressing.
You may also like: 100 of the best thriller novels of all time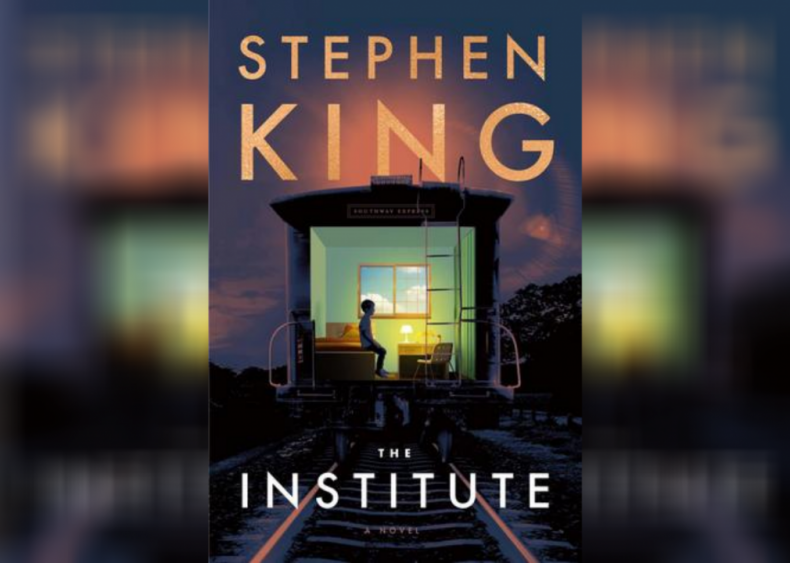 'The Institute'
- Author: Stephen King
- Category: Paperback fiction
Released at the end of 2019, Stephen King's The Institute is about a mysterious organization that houses and exploits children with special talents like telekinesis and telepathy. Described by the New York Times as one of King's scariest works, it's the villains' slow-but-steady march toward inhumanity (a journey we see all too often in the real world) that sets this sci-fi story apart.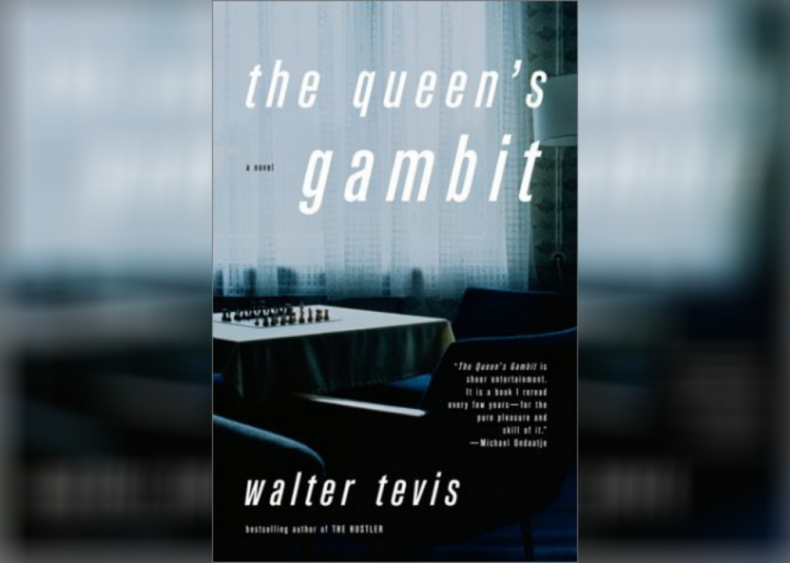 'The Queen's Gambit'
- Author: Walter Tevis
- Category: Paperback fiction
Written in 1983, Walter Tevis' The Queen's Gambit hit bestseller lists in October 2020 after Netflix released its adaptation to much fanfare. The novel follows orphaned Beth Harmon, a chess prodigy whose skill carries her to the U.S. Open championship and professional circuit at an incredibly young age. Lonely and addicted to drugs, Beth's isolation and despair only increase as her star rises, eventually motivating her search for an escape from it all.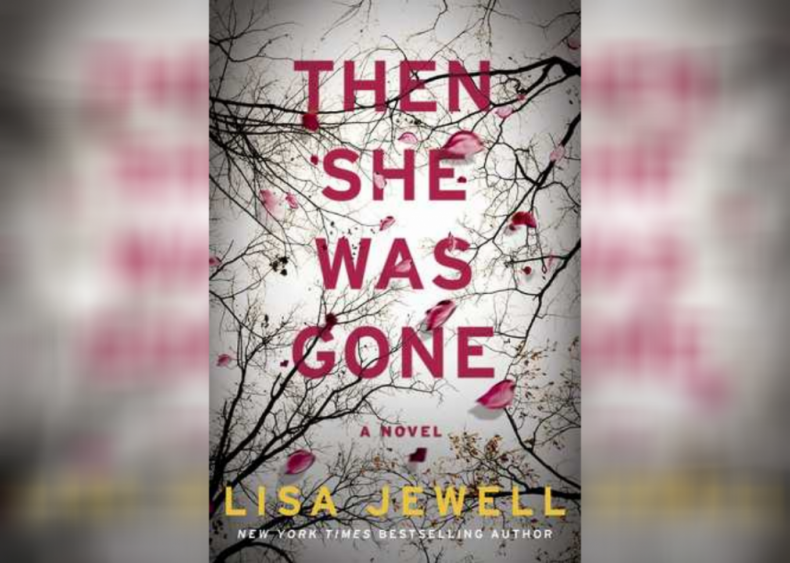 'Then She Was Gone'
- Author: Lisa Jewell
- Category: Paperback fiction
A consistent New York Times bestselling author, Lisa Jewell won herself legions of fans thanks to her addictive psychological thrillers. She wrote one such novel, Then She Was Gone, a story about a missing teenager and her mother who's still seeking answers a decade later, in 2018. The dark, twisting tale provided hours of distraction for readers stuck inside in 2020.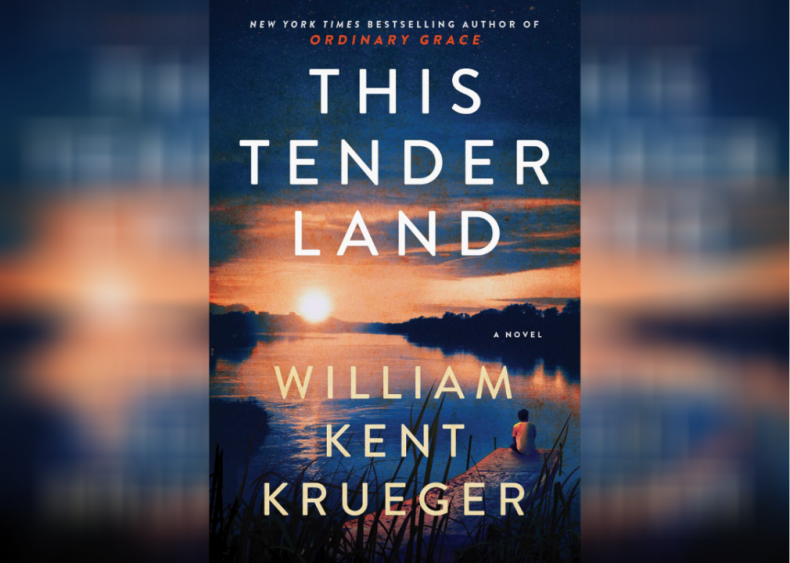 'This Tender Land'
- Author: William Kent Krueger
- Category: Paperback fiction
William Kent Krueger's This Tender Land feels similar to Mark Twain classics like The Adventures of Huckleberry Finn and The Adventures of Tom Sawyer. The novel follows four orphaned children during the Great Depression as they head down the Mississippi River, away from a horrible crime and in search of a better life. This epic tale is as much about the heart of America as it is the fates of its characters.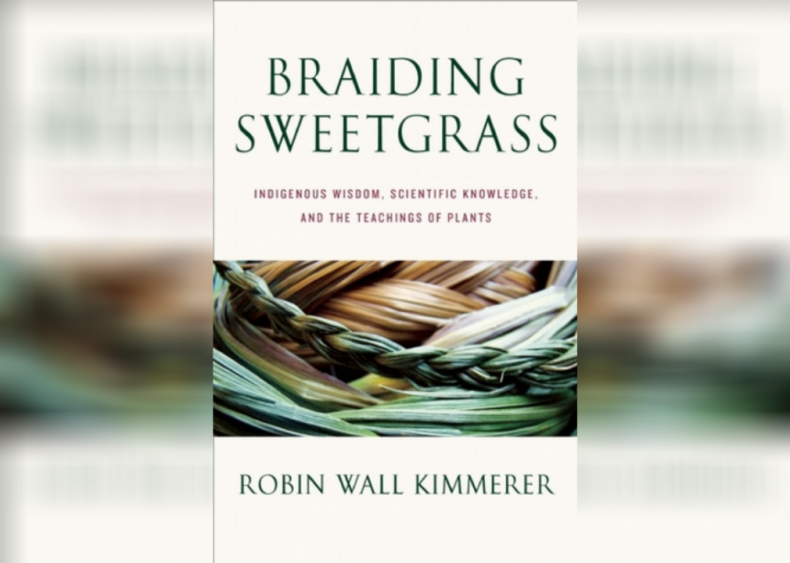 'Braiding Sweetgrass'
- Subtitle: Indigenous Wisdom, Scientific Knowledge, and the Teachings of Plants
- Author: Robin Wall Kimmerer
- Category: Paperback nonfiction
A member of the Citizen Potawatomi Nation and a botanist, Robin Wall Kimmerer brings together her scientific and cultural knowledge of plants in Braiding Sweetgrass. Meditative, poetic, and educational, the book goes beyond teaching its readers about science, imparting lessons about gratitude and relationships along the way.
You may also like: 50 classics from (almost) everyone's high school reading list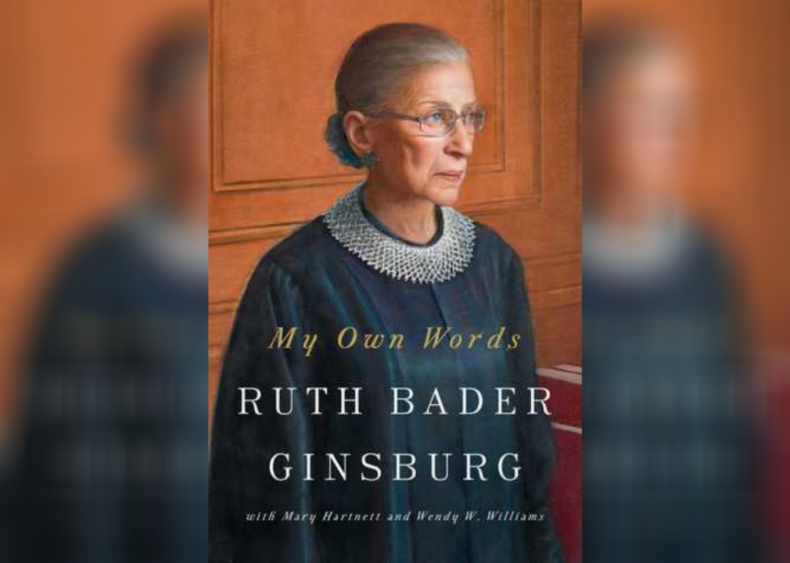 'My Own Words'
- Author: Ruth Bader Ginsburg
- Category: Paperback nonfiction
After her death in September 2020, Ruth Bader Ginsburg's book My Own Words climbed back onto bestseller lists as Americans sought to know more about the Supreme Court Justice who served for 27 years. A collection of speeches and writings that date back to her eighth-grade year, the book includes biographical details and quotes which allow readers a more rounded picture of "The Notorious R.B.G."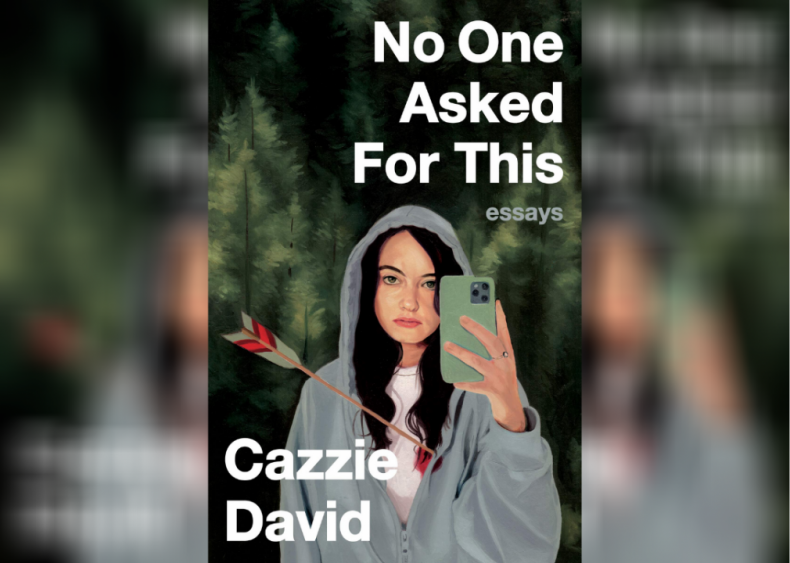 'No One Asked for This'
- Author: Cazzie David
- Category: Paperback nonfiction
Essayist Cazzie David, daughter of comedy legend Larry David, released her debut collection No One Asked For This to critical acclaim. The witty, self-aware book covers everything from panic attacks about being alive and family dramas to her celebrity breakup with ex Pete Davidson. A quick read, the book is an excellent choice for anyone who's feeling alienated.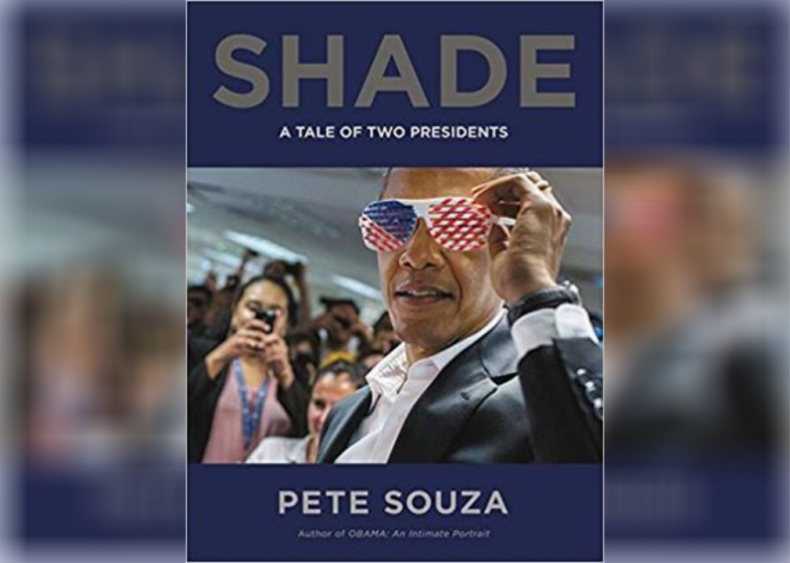 'Shade'
- Subtitle: A Tale of Two Presidents
- Author: Pete Souza
- Category: Paperback nonfiction
Pete Souza was the official White House photographer during the Obama administration and spent more time with the president than almost anyone else. In Shade, a collection of 100+ photographs of Obama are juxtaposed alongside tweets from President Trump's first 500 days in office, highlighting just how stark the divide really is between the two men. It also serves as a reminder that no matter how bleak things seem currently, there's always hope for a brighter tomorrow.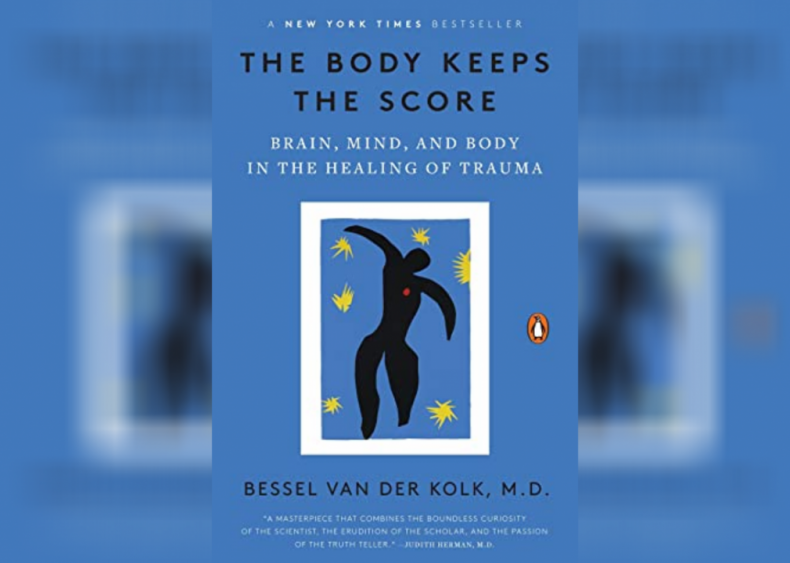 'The Body Keeps the Score'
- Subtitle: Brain, Mind, and Body in the Healing of Trauma
- Author: Bessel van der Kolk M.D.
- Category: Paperback nonfiction
One of the world's leading experts on traumatic stress, Bessel van der Kolk has plenty to teach us about how to handle and treat the effects of the trauma we carry with us long after the damaging event. Readers around the country flocked to Dr. van der Kolk's wisdom amid the COVID-19 pandemic. The Body Keeps the Score dives into some of the science surrounding trauma and offers plenty of drug-free and talk-therapy-free ways to reclaim your life.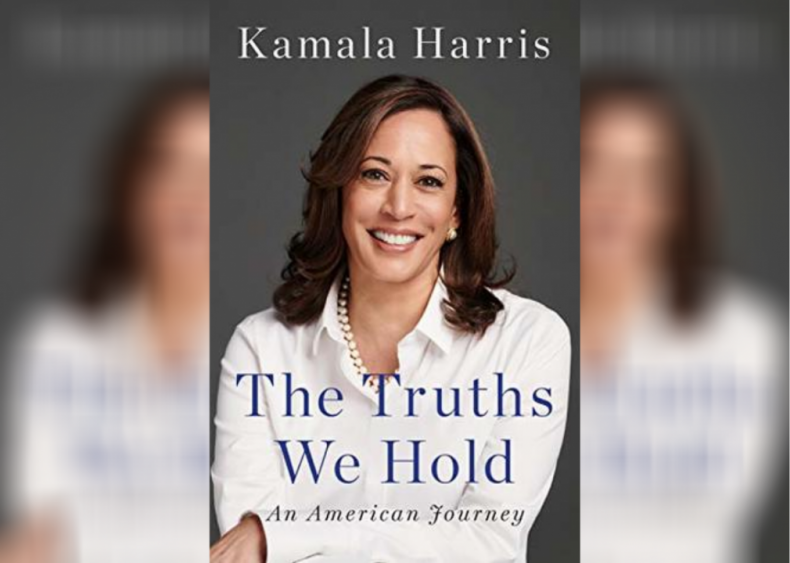 'The Truths We Hold'
- Subtitle: An American Journey
- Author: Kamala Harris
- Category: Paperback nonfiction
Kamala Harris made history this year when she became the first woman ever to be elected to the office of Vice President of the United States. Her 2019 memoir The Truths We Hold saw a spike in sales during the height of her campaign and after her groundbreaking win, as Americans sought to know more about her life story views. The book's 10 chapters trace Harris' early life as well as her rise in politics, painting her as a modern leader focused on making changes that will bring true equality.
You may also like: The most popular book the year you were born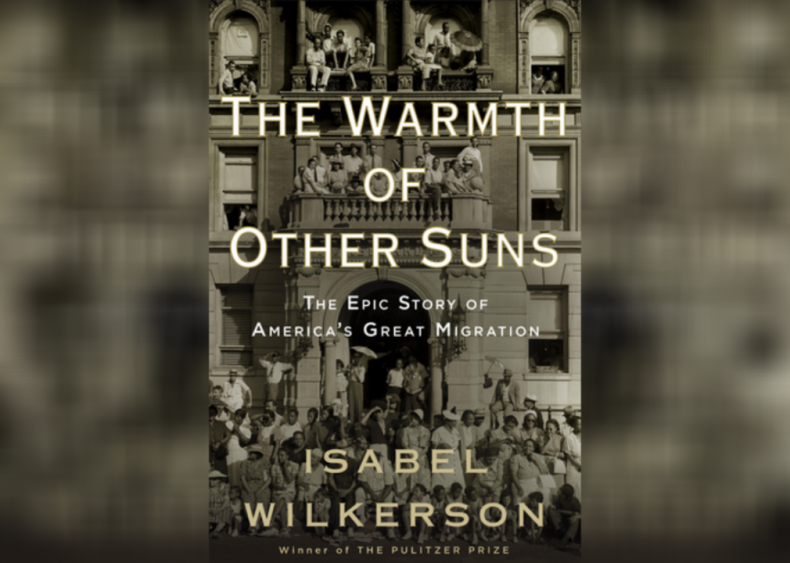 'The Warmth of Other Suns'
- Subtitle: The Epic Story of America's Great Migration
- Author: Isabel Wilkerson
- Category: Paperback nonfiction
Pulitzer Prize-winner Isabel Wilkerson's first book The Warmth of Other Suns masterfully tells the story of the Great Migration, or the exodus of Black Americans from the South to northern and western towns and cities to improve their lives. This history is told through the lens of three diverse people, making for an easily readable, deeply researched account. The release of her second book, "Caste," as well as the civil unrest of the summer, catapulted Wilkerson's debut back into the public eye.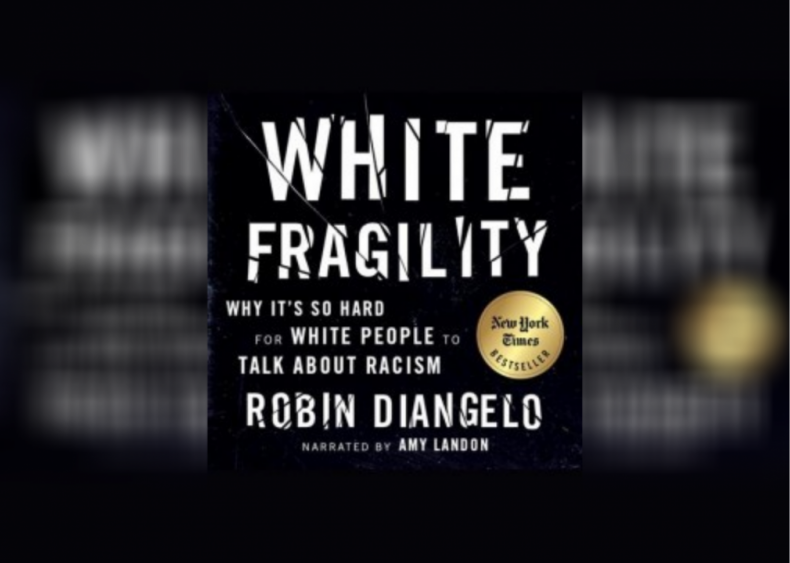 'White Fragility'
- Subtitle: Why It's So Hard for White People to Talk about Racism
- Author: Robin DiAngelo
- Category: Paperback nonfiction
The Black Lives Matter protests of Summer of 2020 increased demand for literature that deals with racial inequality and racism, including Robin DiAngelo's White Fragility. Aimed at a white audience, DiAngelo's book breaks down the counterproductive instinctive reactions of white people when challenged on their racial assumptions. DiAngelo argues that these reactions keep racial inequality in place, then provides blueprints to help change our individual reactions so that Americans can begin to implement change on a much larger scale.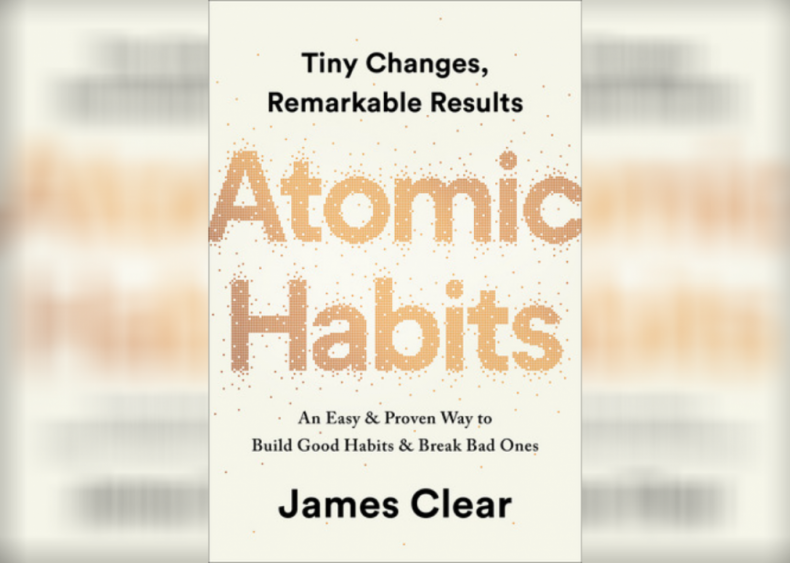 'Atomic Habits'
- Subtitle: An Easy & Proven Way to Build Good Habits & Break Bad Ones
- Author: James Clear
- Category: Advice, how-to, and miscellaneous
The pandemic has forced many of us to spend more time alone than ever before, inspiring some to square off with some of the bad routines we've slipped into over the years. This may explain why James Clear's Atomic Habits, which he first published in 2018, became such a bestseller in 2020. The nonfiction work provides a clear and tested framework for self-improvement, including the tools and strategies one needs to transform habits and accomplish goals.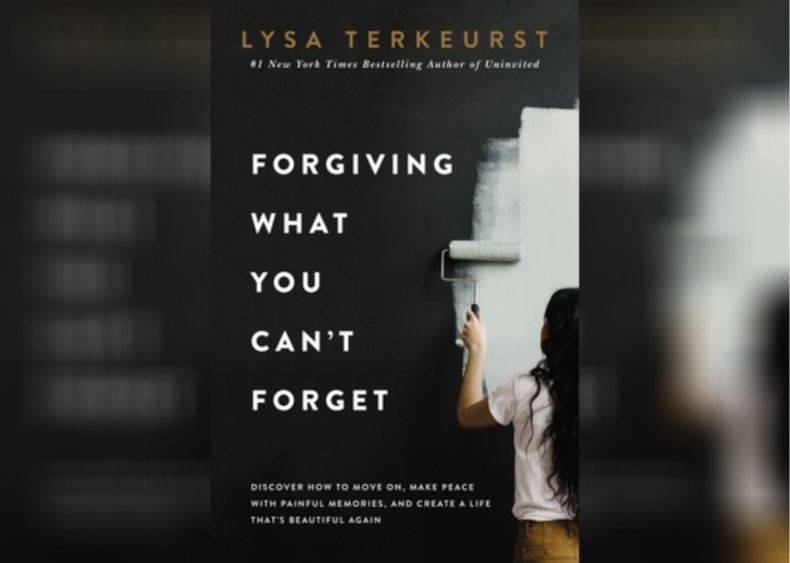 'Forgiving What You Can't Forget'
- Subtitle: Discover How to Move On, Make Peace with Painful Memories, and Create a Life That's Beautiful Again
- Author: Lysa TerKeurst
- Category: Advice, how-to, and miscellaneous
Christian author Lysa TerKeurst tackles the difficult topic of forgiveness and resentment in her newest faith-forward book, Forgiving What You Can't Forget. The interactive Bible study stems from TerKeurst's own experience with marital infidelity, which enables her to talk about the subject matter in a very genuine and raw way.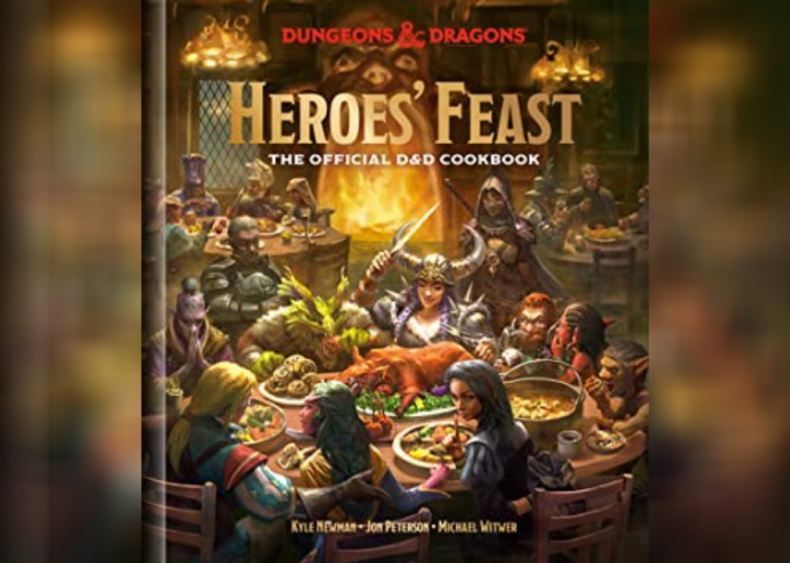 'Heroes' Feast'
- Subtitle: The Official Dungeons & Dragons Cookbook
- Series: Dungeons & Dragons
- Author: Kyle Newman, Jon Peterson, Michael Witwer
- Category: Advice, how-to, and miscellaneous
There are an estimated 13.7 million active Dungeons & Dragons players around the world. As the role-playing game becomes more popular and mainstream, the number of associated materials, like the Heroes' Feast cookbook, increases, as well. With over 80 recipes developed by a professional chef (including Moonshae Seafood Risotto and Bytopian Shepherd's Bread), it's sure to lead to some adventurous and delicious meals.
You may also like: 100 of the best books by Black Americans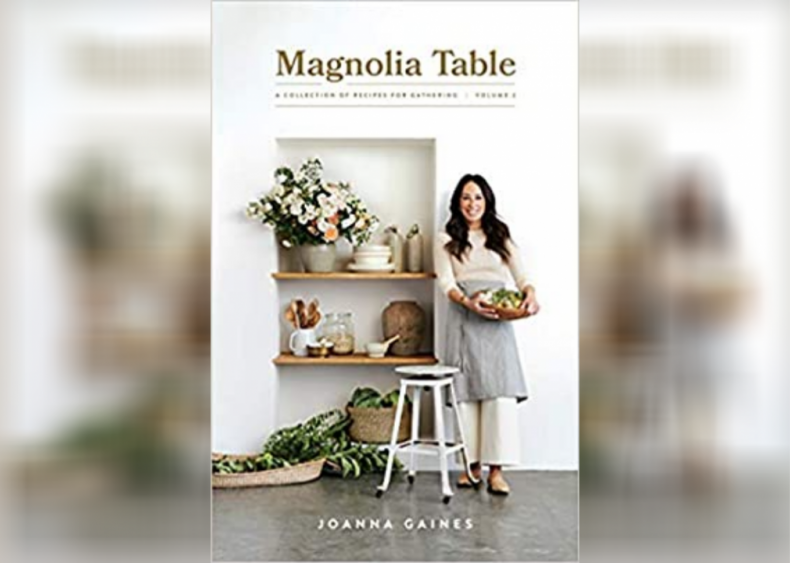 'Magnolia Table, Volume 2'
- Subtitle: A Collection of Recipes for Gathering
- Author: Joanna Gaines
- Category: Advice, how-to, and miscellaneous
One-half of the team behind Magnolia and HGTV's Fixer Upper, Joanna Gaines released her second cookbook, Magnolia Table, Volume 2, near the beginning of 2020. Many folks with a little extra time on their hands thanks to pandemic lockdowns turned to the lifestyle guru and chef to learn a few new tricks in the kitchen. Some of the cookbook's top recipes include Grilled Bruschetta chicken, Stuffed Pork Loin, and Magnolia Press Chocolate Cake.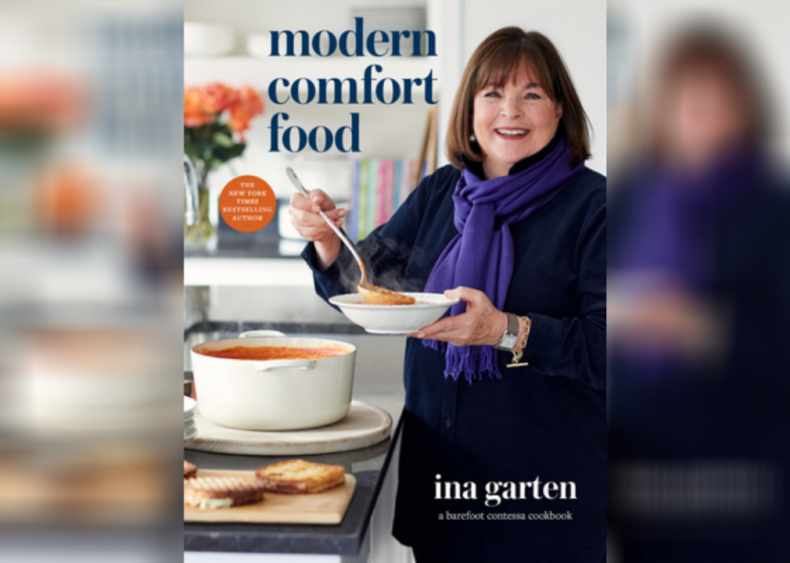 'Modern Comfort Food'
- Subtitle: A Barefoot Contessa Cookbook
- Author: Ina Garten
- Category: Advice, how-to, and miscellaneous
If 2020 was the year you resolved to learn to cook, there was no better place to start than Ina Garten's newest offering, Modern Comfort Food. The celebrity chef rounded up a host of new, easy-to-follow recipes paired with notes that would allow even the most amateur chefs to pull off a successful experience in the kitchen. The recipes included in her 12th collection include everything from fancy breakfast items and quick weeknight meals to decadent cocktails and rich desserts.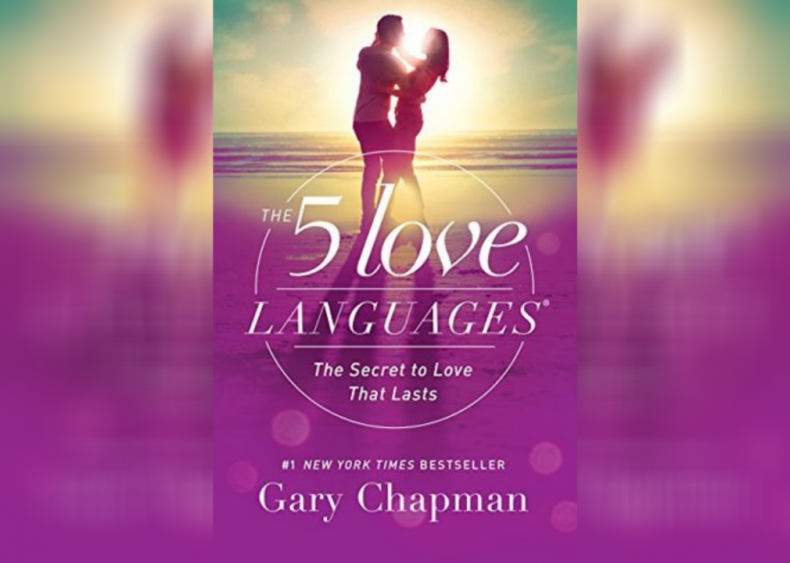 'The 5 Love Languages'
- Subtitle: The Secret to Love That Lasts
- Author: Gary Chapman
- Category: Advice, how-to, and miscellaneous
First published in 1990, Gary Chapman's The 5 Love Languages has remained popular among new generations of readers over the past 30 years. The book has been credited with transforming relationships through its easily digestible outline of the five different ways romantic partners can express and experience love: acts of service, gift-giving, physical touch, quality time, and words of affirmation. As many of us have been spending significantly more time with our partners over the last year, the book has enjoyed renewed popularity as a roadmap for those looking to strengthen their connections.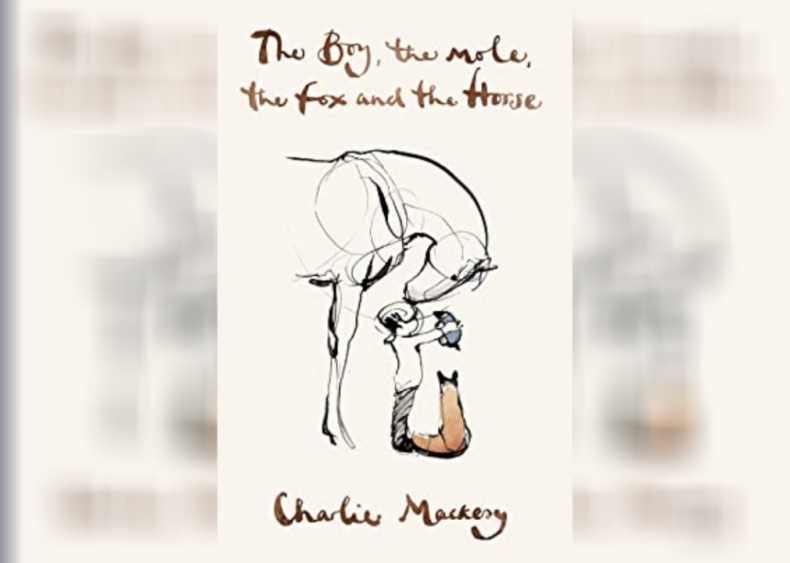 'The Boy, the Mole, the Fox and the Horse'
- Author: Charlie Mackesy
- Category: Advice, how-to, and miscellaneous
The sole picture book on this year's bestseller list, The Boy, the Mole, the Fox, and the Horse addresses the importance of empathy and self-care. Told through a series of vignettes, musings, and conversations between the four titular characters, the book works just as well for third-graders as it does for 30-somethings. Goodreads dubbed this one "a book of hope for uncertain times."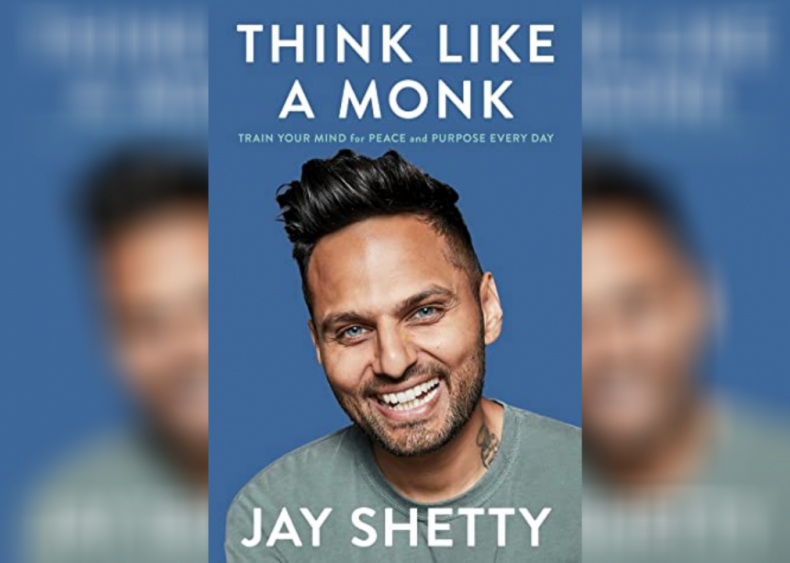 'Think Like a Monk'
- Subtitle: Train Your Mind for Peace and Purpose Every Day
- Author: Jay Shetty
- Category: Advice, how-to, and miscellaneous
Jay Shetty, author of 2020 bestseller Think Like a Monk, spent three years living as a Vedic monk in an Indian ashram before becoming a podcast host and inspirational speaker. His first self-help book equips readers with the tools they need to overcome negative thinking, reduce stress, and access the calm and purpose that lie in each of us. His advice and exercises were especially helpful in a year like this one in which many felt weighed down by stress, trauma, and negative thoughts.
You may also like: Best-selling fiction books from the year you were born