Miami-Dade County announced this week that it was planning to take legal action against drug manufacturers and distributors for their role in the opioid crisis there—and joined a host of counties and cities across the country taking Big Pharma to court in the wake of one of the worst addiction crises in American history.
The county retained a law firm to investigate claims that drug manufacturers and distributors contributed to the opioid crisis and increased health care and policing costs for the community. The law firm, Podhurst Orseck, pointed to the nearly $1 billion in yearly costs to Florida hospitals for treatment of the crisis and Miami's 228 overdose deaths in the year 2016 alone in a release.
"Drug manufacturers and distributors are obligated by federal and state laws to properly monitor and control the supply and distribution of opioids," Miami-Dade Mayor Carlos A. Giménez said in a statement about the investigation. "Their collective failure to do so has flooded our communities with these highly addictive drugs and crippled the resources of our municipalities, which have had to bear the heavy costs."
The state of Florida has long struggled with the opioid crisis, and Governor Rick Scott in May declared a public health emergency in response. Miami-Dade, like many counties and cities, is alleging that drug companies used deceptive marketing that downplayed the dangers of opioids, and is pointing to the costs its community has incurred because of those drugs.
The local momentum builds upon recent federal action taken against the pharmaceutical industry. Attorney General Jeff Sessions announced on Tuesday that he would be filing a statement of interest in a lawsuit against some manufacturers, and announced a new task force that would investigate those companies and the claims against them.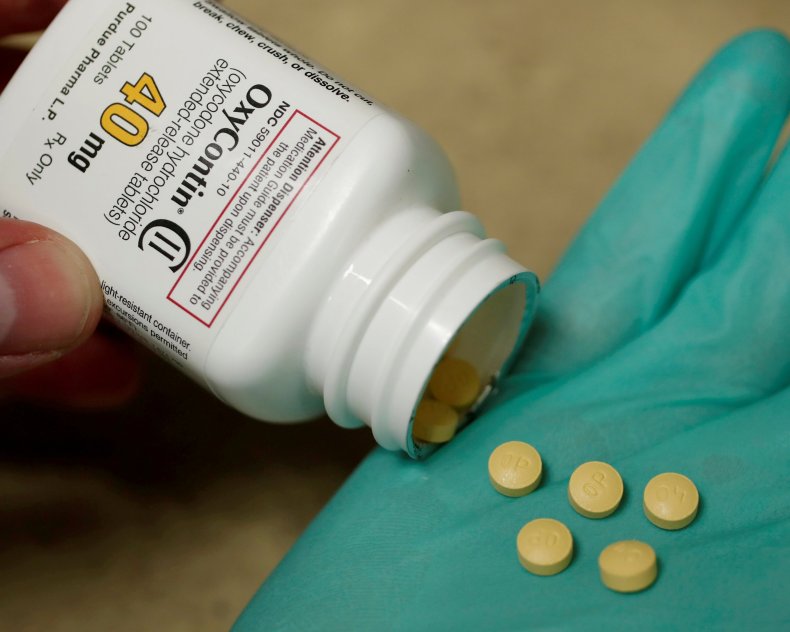 Senator Claire McCaskill, Democrat of Missouri, has spearheaded a far-reaching Senate investigation into the industry's role in the opioid crisis. Her own state's attorney general sued three major drug companies last June for their role.
Related: Opioid Manufacturers Paid Millions to Groups That Lobbied for More Opioids, Senate Investigation Claims
"I think that the more investigations, the better," McCaskill said of the legal actions to Newsweek. "The more facts that come to light about the addictive nature of these drugs and their efficacy, the better off we're going to be."
McCaskill's investigation, which has produced two reports, is ongoing. "We expect to make public additional findings in the coming months," Laura Epstein, a McCaskill spokesperson, said.
Related: Jeff Sessions Is Cracking Down on Opioid Manufacturers, Distributors for Role in Addiction Crisis
Here are a few of the cities and counties that have recently announced their intentions to engage in a legal battle with some of the country's biggest forces in pharmaceuticals:
New York City
Mayor Bill de Blasio announced in late January that New York City would be suing several large pharmaceutical companies, saying it was "time for Big Pharma to pay for what they've done."
The New York lawsuit named Purdue Pharmaceuticals, Teva Pharmaceuticals and Johnson & Johnson, among others.
Philadelphia
Philadelphia in January announced that the city would be suing major manufacturers and distributors for their marketing practices when it came to opioids. "This public health crisis harms public safety, order and economic productivity," City Solicitor Sozi Pedro Tulante said in a statement. "City agencies have incurred large, burdensome, unnecessary and avoidable costs to address the crisis."
Baltimore
In January, Baltimore filed its lawsuit, also focusing largely on allegedly deceptive marketing practices. It joined several counties in Maryland also filing suits. City Solicitor Andre Davis alleged that some of these pharmaceutical companies marketed pills they knew would be "destructive of lives," according to The Baltimore Sun. Maryland's Prince George's County also announced a suit in late January.
Sumner County, Tennessee
Sumner County announced its lawsuit this week, joining other parts of the state, including Rutherford County, Williamson County, Smith County and White County. The suit alleges that Sumner County saw more opioid prescriptions in 2016 than its total number of residents.
Camden County, New Jersey
On Wednesday, Camden County announced a lawsuit against Purdue Pharma and other companies. Louis Cappelli, freeholder director in the county, said at a news conference that damages would cover expenses "from emergency services to the courts to care facilities, clinics, prisons and the police department."
Onondaga County, New York
Onondaga County filed a lawsuit against several pharmaceutical companies in late January. The county has seen its opioid-related deaths triple in the past five years, according to local radio station WRVO.