These Are The Countries With the Greatest Increases in Coronavirus Cases
The novel coronavirus continues to spread across the globe, with many reporting large increases in cases on Wednesday.
According to a tracker provided by the Kaiser Family Foundation, which compiles data from Johns Hopkins University and the World Health Organization, the U.S., saw the highest number of new coronavirus cases on Wednesday, with at least 21,000.
This brings the country's total number of cases to over 1.3 million, as well as at least 84,239 deaths. In the U.S., New York remains the state with the most cases, over 340,000, according to the tracker from Johns Hopkins University, followed by New Jersey with over 141,000 cases and Illinois with over 84,000.
Despite the increasing number of cases in the U.S., a number of different states have lifted some lockdown restrictions and reopened their economies, a decision that many health officials feel could lead to a second surge of cases if done too quickly.
In addition to the large number of cases reported in the U.S. on Wednesday, a number of other countries have also seen an increase in coronavirus cases.
Following behind the U.S., Brazil saw the second-most new cases on Wednesday, with over 11,000 confirmed. There are currently over 190,000 cases across Brazil, and at least 13,276 deaths. Despite the increasing number of cases in Brazil, the country's President Jair Bolsonaro has continued to downplay the severity of the outbreak and previously described the virus as a "little flu."
Russia also reported a very large increase in new cases on Wednesday, with at least 10,028. The number of cases in Russia has been on a continuous increase and now has the second-most coronavirus cases in the world with over 252,000 reported. The country has also reported at least 2,305 coronavirus-related deaths. Russian President Vladimir Putin recently eased the country's "non-working" period, despite the increasing number of cases.
A number of other countries, such as Peru, India and the United Kingdom also saw a considerable amount of new cases on Wednesday. According to the Kaiser Family Foundation tracker, there were at least 4,247 new cases in Peru, 3,763 new cases in India and 3,242 new cases in the U.K.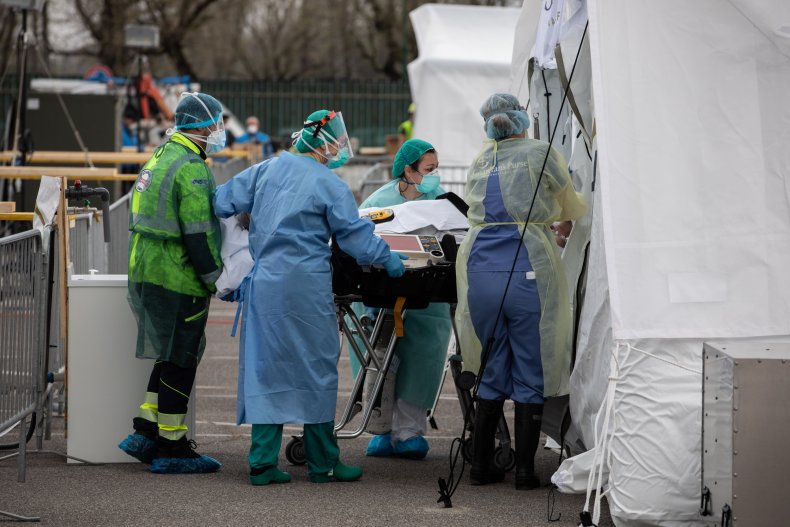 These new cases on Wednesday, bring these countries' total number to at least 76,306 in Peru, 79,333 in India and 234,431 in the U.K. In Peru, President Martin Vizcarra recently extended the country's nationwide lockdown until May 24, while India and the U.K. have loosened some restrictions, allowing some businesses to reopen.
The number of new coronavirus cases also continues to increase worldwide, with at least 85,498 cases and 5,255 deaths reported on Wednesday.