These Are The Countries Still Seeing the Greatest Increase in Coronavirus Cases, Even as Reopening Begins
Although countries around the world are beginning to reopen businesses and relax social distancing measures, many are still seeing an increase in new, confirmed cases of the new coronavirus.
Data from the Kaiser Family Foundation coronavirus tracker shows that there were 75,860 new cases reported worldwide on Monday. The U.S. tops the list of countries with the greatest increase with 18,560 new, daily cases. Russia saw the second greatest increase with 11,656 cases, followed by Brazil, with 6,895 cases.
Other countries with the greatest increase include the United Kingdom with 3,877, India with 3,607, and Spain with 3,086.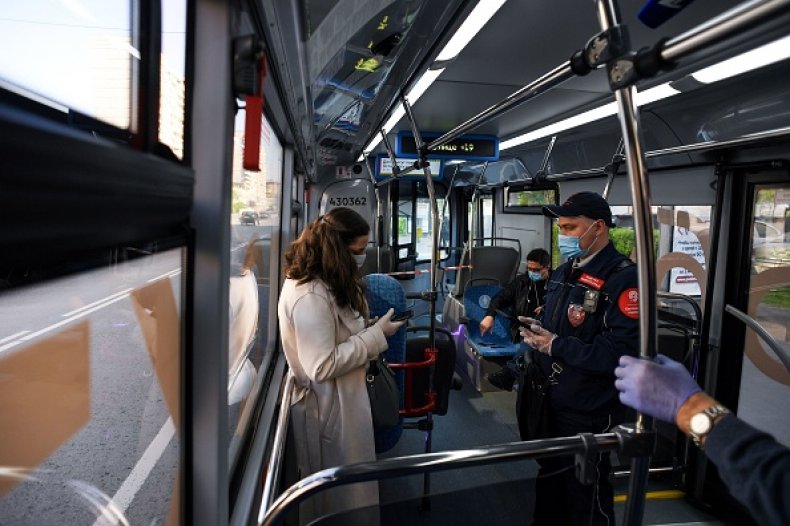 Despite the fact that the United States made up for almost 25 percent of new, coronavirus cases and saw nearly 7,000 cases more than any other county, many states across the nation have reopened.
Alabama, Alaska, Arizona, Arkansas, Colorado, Florida, Georgia, Hawaii, Idaho, Indiana, Iowa, Kansas, Maine, Mississippi, Missouri, Montana, Nebraska, Nevada, New Hampshire, North Carolina, North Dakota, Oklahoma, Pennsylvania, Rhode Island, South Carolina, South Dakota, Tennessee, Texas, Utah, West Virginia and Wyoming are among the states that have begun to reopen.
The District of Columbia, Louisiana, New Mexico and Vermont are expected to reopen this Friday. On Tuesday, retail stores in Ohio are expected to join manufacturing and construction industries, which already reopened earlier this month, although Governor Mike DeWine has extended the state's stay-at-home order until May 29.
Other states remain under strict lockdown with no expected reopening dates.
The two countries that saw the highest increase in new, daily cases this week are also the countries that have the highest number of total coronavirus cases in the world.
The U.S. has reported a total of 1,345,386 cases and Russia has 221,344 total cases.
Russia began easing lockdown restrictions on Tuesday despite being a major player in new confirmed cases. Manufacturing and construction industries in Moscow resumed although the lockdown has been extended to May 31.
The country has recorded 10 consecutive days of more than 10,000 daily new cases. Monday's new cases has been the highest increase Russia has seen since the pandemic began.
However, Russia has seen a fairly low death toll in comparison to the number of confirmed cases. Russia's total death toll stands at 2,009 deaths, while the U.S. has a death toll more than 40 times that of Russia. There have been 80,557 total coronavirus-related deaths in the U.S. as of Monday.
Over 4.1 million people around the world have been infected by the new coronavirus and the outbreak has claimed more than 286,000 lives.