These Are the States That Haven't Yet Begun to Reopen
Almost all U.S. states have begun reopening after their coronavirus lockdowns, but a few have not yet done so.
Across the country, the outbreak led to different shutdown plans and restrictions in an effort to stop the virus's spread. During the early stages of the pandemic, most states imposed statewide lockdowns, while every one has encouraged social distancing measures.
As of May 19, some states have entered the later phases of reopening, and others have just started their first phase. Connecticut, Michigan and Washington, D.C., have yet to begin a full reopening.
On April 30, Connecticut Governor Ned Lamont presented a phased reopening plan. Starting on May 20, restaurants, retail businesses and museums and zoos will be allowed to reopen, and outdoor recreation will be permitted. All businesses must follow various guidelines, such as capacity limits and social distancing measures. Restaurants, museums and zoos are permitted to reopen only if they have outdoor options.
According to a Johns Hopkins University tracker, Connecticut has over 38,000 cases of the novel coronavirus and at least 3,449 deaths, along with 6,264 recoveries.
In Michigan, the state's stay-at-home order remains in effect but is set to expire on May 28. Governor Gretchen Whitmer has kept most aspects of public life shut down but has recently allowed some manufacturing companies to resume business. On May 18, she allowed some nonessential businesses in the state's northern areas to reopen, with capacity limits and social distancing guidelines. Whitmer has continued to face backlash for the state's lockdown, and while most of the state's economy remains shut down, more businesses are expected to open on Friday.
According to the Johns Hopkins University tracker, Michigan has over 51,000 cases of the virus, 4,915 deaths and 28,234 recoveries.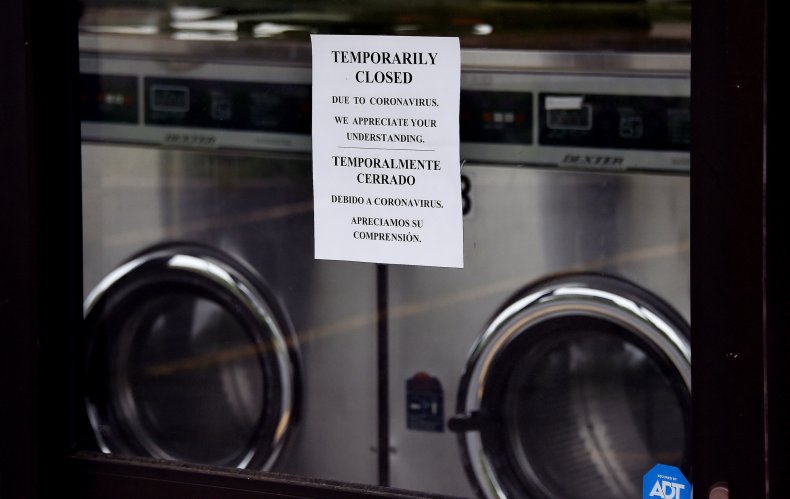 Washington, D.C., is another area that remains fully closed as of May 19. On May 13, the district's mayor, Muriel Bowser, extended a stay-at-home order, mass gathering ban and closure of nonessential businesses until June 8. D.C. has over 7,000 confirmed cases of the virus, at least 392 deaths and 1,028 recoveries.
A number of other states have recently entered their first phase of reopening, such as Massachusetts, Vermont, Minnesota and New Mexico. In these states, some nonessential businesses were recently allowed to reopen, such as retailers, restaurants and malls. Likewise, in New York and New Jersey certain lower-risk businesses have been allowed to reopen.