These Are the Trump Executive Orders Biden Will Likely Rescind in His First 100 Days in Office
President-elect Joe Biden's first 100 days in office are expected to be particularly busy, and it's likely he'll make dismantling a number of President Donald Trump's presidential actions a top priority.
The coronavirus pandemic, the U.S. economy, climate change and racial justice are at the top of Biden's list for action after he takes office. While much of that will include rolling back measures implemented under Trump, including raising corporate taxes, the most likely Trump executive orders Biden will overwrite are those dealing with immigration.
On "day one," Biden plans to sign an executive order ending "Trump's unconstitutional Muslim ban," the former vice president said during a virtual Muslim Advocates event on October 14.
In January 2017, Trump signed an executive order suspending the entry of people from seven Muslim-majority countries. The administration defended the suspension on the basis that the countries presented "heightened concerns about terrorism," but the move was quickly criticized as xenophobic and spent years in legal battles. In June 2018, the Supreme Court upheld a third version of the executive order, limiting travel from Libya, Iran, Somalia, Syria, Yemen and North Korea.
Along with rescinding the "Muslim Ban," as critics have dubbed Trump's executive order, it's possible Biden will prioritize the rollback of the president's Border Security and Immigration Enforcement executive order. Under the January 2017 action, the Department of Homeland Security can identify and allocate funding for the southern border wall, a major issue in Trump's 2016 campaign.
On his campaign website, Biden said he will direct federal resources to "smart border enforcement efforts" instead of "building a wall" that "will do little to deter criminals and cartels seeking to exploit our borders."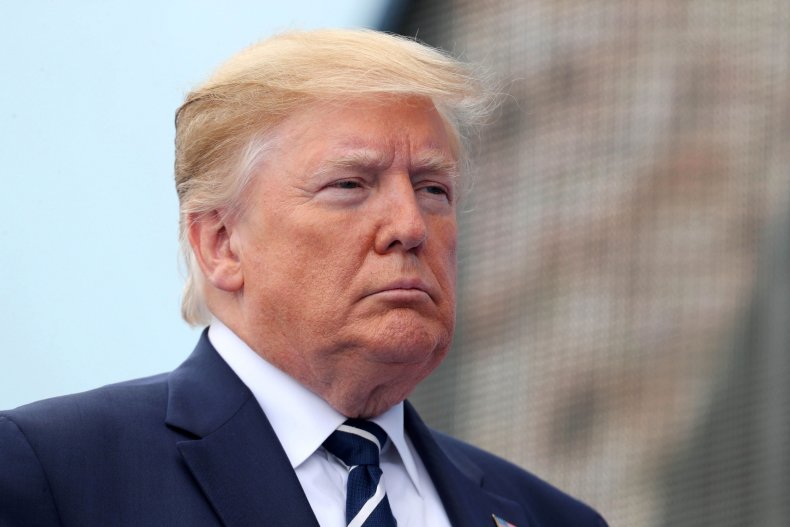 The Border Security and Immigration Enforcement order also limited humanitarian parole authority for undocumented immigrants to a "case-by-case" basis.
Part of Trump's presidency was devoted to undoing actions of his predecessor, President Barack Obama, including the Deferred Action for Childhood Arrivals program. Trump ran in 2016 on a vow to end the program, and in September 2017 he rescinded Obama's executive memorandum that created DACA. As with the "Muslim Ban," ending DACA led to long court battles. In June, the Supreme Court upheld the program, although it kept the door open for further challenges because the decision was based on the Trump administration's lack of a "reasoned explanation for its action," as is needed for procedural requirements.
Biden praised the Supreme Court's ruling as a "victory" and said that, as president, he would "immediately work to make it permanent by sending a bill to Congress on day one of my administration."
Biden could also sign executive orders on 100 public health and environment regulations that Trump rolled back, according to The Washington Post. He also plans on immediately rejoining the Paris climate accord, which America officially left on Wednesday, and the World Health Organization. Trump had decided America would leave the WHO, saying it was overly influenced by China. The official withdrawal is set to go into effect in 2021 but is expected to be stopped by the Biden administration.
It's unclear how much the president-elect will have to use executive orders to put his policies into place. Democrats have held on to their majority in the House of Representatives, and two Georgia runoff elections could allow them to take control of the Senate. Even if they take just one seat and the chamber is evenly split between Republicans and Democrats, Senator Kamala Harris can cast tie-breaking votes as vice president. With the congressional and executive branches under Democratic control, Biden would be in a strong position to get legislation passed in Congress.
However, if Democrats lose both Georgia seats and Republicans maintain control of the Senate, Biden's legislative agenda could be blocked, making executive orders necessary.