These Are the Women Joe Biden Has Been Interviewing as Potential Vice Presidents
Joe Biden has begun interviewing several women he is considering for his vice president. The presumptive Democratic nominee officially began the search process on April 29 and pledged that his choice would be a woman.
"Selecting a vice presidential candidate is one of the most important decisions in a presidential campaign, and no one knows this more than Joe Biden," campaign manager Jen O'Malley Dillon said in a statement.
Illinois Senator Tammy Duckworth was the most recent name to surface in regard to Biden's vice president interviewing. Just last week, another Illinois senator, Dick Durbin, confirmed that Duckworth was under consideration.
"I support Tammy Duckworth. She's spectacular, a great colleague, and I hope that she fares well in this interview, which I think is going to take place soon," Durbin said May 15, according to the Chicago Tribune.
Duckworth has served as an Illinois senator since 2017. She is a veteran and lost both of her legs in Iraq when a Black Hawk helicopter she was piloting was shot down.
"Let me tell you: If you've got Tammy Duckworth by your side, it's a winning combination whoever you are. She is such an amazing person," Durbin added. "What a story. What a life story, what a story of courage, and her comeback from this massive injury she suffered in service to our country is an inspiration."
During an interview with WFTV News in Orlando, Florida, Biden confirmed that state Representative Val Demings is also being interviewed for the position.
"She is one a group of close to a dozen really qualified and talented women who are on the list," Biden said. "We're just beginning the process."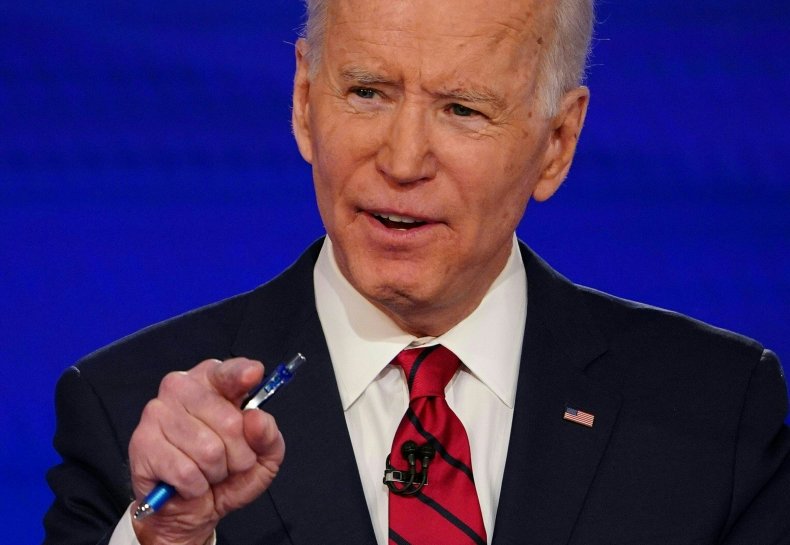 During a recent radio interview, Demings said, "I am on the short list, and I'm honored to be on the short list."
Michigan Governor Gretchen Whitmer also recently confirmed that she has had discussions with Biden's campaign about the position, but she said they were not what she would call "a professional, formalized vetting."
"I've had conversations with some folks," Whitmer said Tuesday on the Today show.
California Senator Kamala Harris has also been in discussions. "Of course, I would," Biden has previously said when asked about considering Harris to be his running mate. "Look, Senator Harris has the capacity to be anything she wants to be. I mean it sincerely. I talked to her yesterday."
Some other names that have been floated are Senators Amy Klobuchar of Minnesota and Elizabeth Warren of Massachusetts, as well as former Georgia House minority leader and gubernatorial candidate Stacey Abrams. New Hampshire Senators Maggie Hassan and Jeanne Shaheen have also been named as possible choices.