The World's Most Expensive Cities to Live In: New York Isn't in the Top 10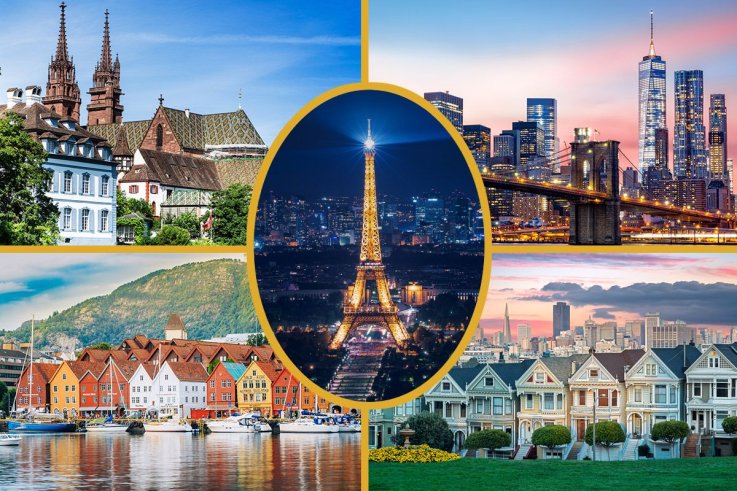 Complaining about how expensive your city is to New Yorkers, who are apparently forking out $1,500 for a single ice cream before heading back to their $2.19 million apartments, might elicit an eye roll, if not something saltier.
But new figures show that there are indeed more expensive places in the world to live. Numbeo, an online database of information about cities and countries worldwide, has ranked the priciest cities on the planet, comparing them to a base rate of New York City.
Because rent is not part of homeowners' monthly expenses, Numbeo has included both a 'Cost of Living' index and a 'Cost of Living plus Rent' index, to give an idea of what a city will cost you whether or not you're on the property ladder.
New York CIty is set at a base rate of 100. If the cost of living for another city is 120, it's 20% more expensive than New York. Conversely, if the cost of living is 75, that means it is 25% cheaper than the Big Apple.
Numbeo has also made indexes for other common expenditures, such as grocery shops and restaurant bills, weighed against New York.
Another index is local purchasing power, which shows the relative ability to buy goods and services for the average wage in that city. So if a city gets a mark of 50, residents with an average salary can afford to buy 50% less than people with an average salary in New York.
This list reveals that New York is actually more unaffordable than expensive. Although a few other cities are more expensive, their citizens by and large have more purchasing power. Other unsurprisingly expensive U.S. cities include San Francisco, Brooklyn and Washington, DC. But did you know Anchorage, AK is one of the most expensive cities in the world?
The city at number one is surprising—and with a population of only a few thousand, its expensiveness may be explained by its total isolation on an island in the North Atlantic Ocean. If New Yorkers are looking to escape their big bills, at least they now know where not to move.