These Celebrities Have Been Flagged on Social Media for Spreading COVID-19 Misinformation
As the coronavirus pandemic continues to surge across the country, health officials are also fighting various strains of misinformation about COVID-19 and the best safety practices to stop the spread of the virus.
In a video that was posted online on Monday and quickly went viral, Houston's Dr. Stella Immanuel, a primary care physician, made several unsubstantiated claims about the coronavirus, namely that the disease's cure is "hydroxychloroquine, zinc, and Zithromax." (She gave these remarks while standing in front of the Supreme Court Building, in a press conference-like setup hosted by the conservative group the Tea Party Patriots.)
In a study that was published in July in the Annals of Internal Medicine, it was found that, "Hydroxychloroquine did not substantially reduce symptom severity in outpatients with early, mild COVID-19."
A Facebook company spokesperson recently told CBS News that the social media platform was taking action against the video featuring Immanuel. "We've removed this video for sharing false information about cures and treatments for COVID-19," the spokesperson said. "People who reacted to, commented on, or shared this video, will see messages directing them to authoritative information about the virus."
Despite the actions of Facebook and other social media outlets, the video has been shared widely, even by President Donald Trump. He isn't the only public figure or celebrity who has promoted the clip, though. Others have as well, and have been flagged by social media platforms for doing so.
Below is a running list of celebrities who have posted about Immanuel's video on social media, and who have also either been penalized by those social media platforms, or called out by other users.
President Donald Trump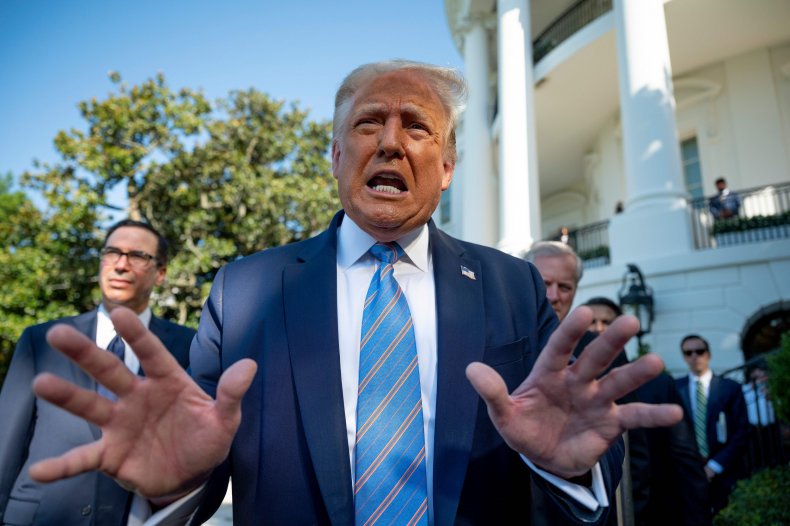 Immanuel shared her video in a tweet on Monday with the message, "Covid has cure. America wake up," which Trump then retweeted.
Soon after, Twitter removed the initial tweet, leaving in its place a gray box and a message that the tweet "is no longer available." Twitter explained its decision to take the post down in a statement, according to NBC News, saying, "Tweets with the video are in violation of our COVID-19 misinformation policy."
Trump defended his decision to retweet Immanuel on Tuesday, telling reporters, "I don't know which country she comes from, but she said that she's had tremendous success with hundreds of patients and I thought her voice was an important voice."
Newsweek previously noted that in past videos, Immanuel has also said that "fasting will cure 'family witchcraft,' and that 'spirit husbands' and 'spirit wives' cause medical issues like endometriosis and infertility."
Donald Trump Jr.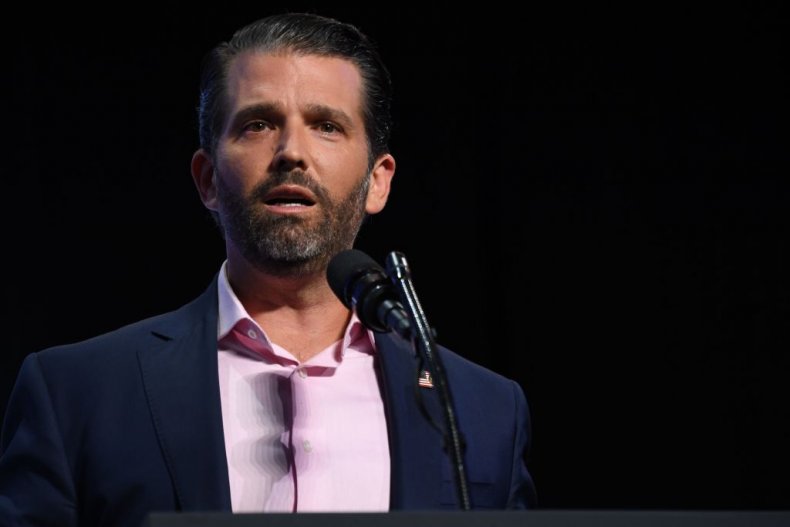 Also on Monday, Donald Trump Jr. shared the same video featuring Immanuel and tweeted, "This is a must watch. So different from the narrative that everyone is running with."
On Tuesday, because he posted that clip, the president's eldest son was temporarily locked out of his Twitter account, after the platform slapped a 12-hour suspension on him.
@TwitterComms tweeted that Trump Jr.'s account had "not been permanently suspended." Twitter deleted his tweet because he violated their rules over "sharing misinformation on COVID-19."
Then, on Wednesday, when he once again got access to his Twitter account, Trump Jr. shared a Tuesday interview he with Tucker Carlson. While talking about his Twitter suspension, Trump Jr. said, "When I posted that video, I didn't say it was the gospel. I said 'Wow! This is a must watch!' It seems very contrary to the narrative that they've been force-feeding us."
Damian Lillard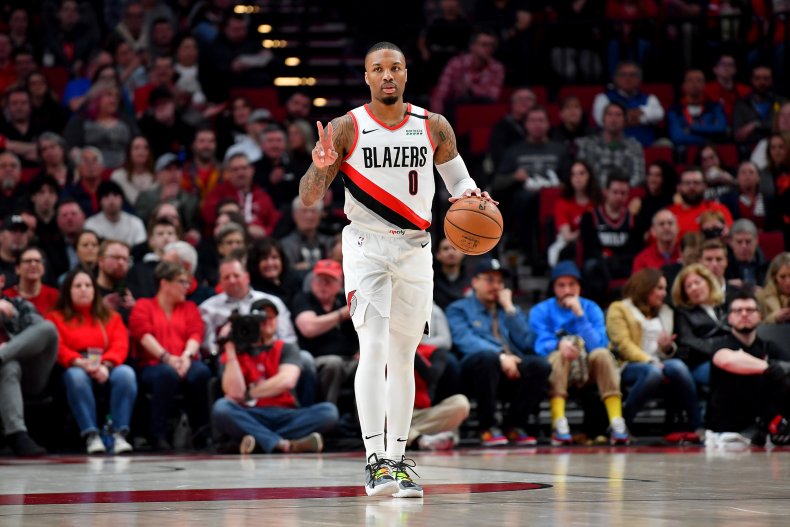 Portland Trail Blazers star Damian Lillard also shared the controversial video on his Twitter account, simply writing, "Interesting." He later deleted that tweet.
The NBA All-Star wasn't penalized by Twitter, but he was called out on Reddit. On Wednesday, a Reddit user shared the screenshot of Lillard's deleted tweet.
Newsweek reached out to a representative for Lillard for comment, but did not hear back in time for publication.
Madonna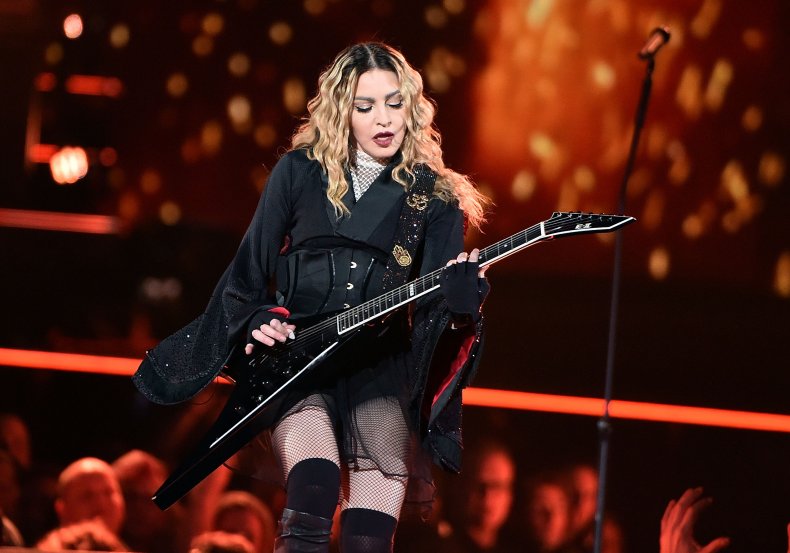 Madonna also posted the Tea Party Patriots video on her Instagram feed on Tuesday. In an accompanying caption, the "Papa Don't Preach" singer wrote, "The truth will set us all free! But some people don't want to hear the truth."
The post was subsequently blurred by Instagram and a warning label reading "False Information" was placed over the video. By Wednesday morning, Instagram removed the post from Madonna's feed.
Raki Wane, Instagram's Policy Communications Manager, explained the removal to USA Today.
"We've removed this video for making false claims about cures and prevention methods for COVID-19," said Wane. "People who reacted to, commented on, or shared this video, will see messages directing them to authoritative information about the virus," added Wane.
Newsweek reached out to a representative to Madonna for comment but did not hear back before publication.