These Cities Have the Most Aggressive Holiday Drivers
'Tis the season for.... road rage? It's no secret that this year has been filled with high stress, but it turns out that stress is pouring out on the roads especially in certain cities. Though it is recommended that non-essential travel be postponed as cities and states fight to flatten the curve of COVID-19, the holiday season inevitably is going to lead to more cars on the road.
Gasbuddy, an app that helps drivers find affordable fuel in their area, looked at data from Thanksgiving weekend, November 25-19, to find where drivers were exhibiting the most aggressive driving habits.
In a typical year, the holiday season would already be a cause of some stress as people scramble to pick the perfect gifts, coordinate with family members and possibly worry about end of year finances.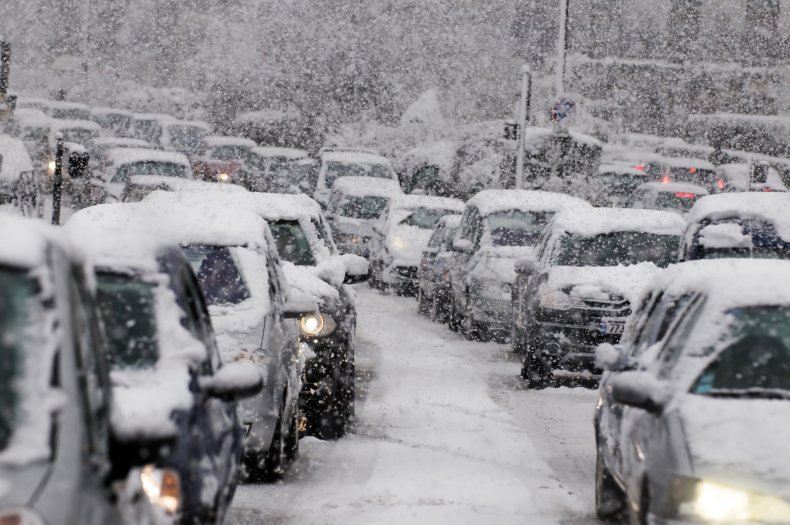 This year, given the unprecedented strain on our economy, health and mental well-being, the typical holiday season stress is only heightened.
So, which city has the most wound-up drivers? Los Angeles took the number one spot, which might not be so surprising as the City of Angels has garnered quite the reputation of bumper to bumper traffic all year round.
The most aggressive cities were picked by looking at which places had the highest frequency of aggressive behavior while driving, such as rapid acceleration, hard braking and speeding. This is not the first time LA has made the top 10 for Gasbuddy's "scroogiest" drivers, though it did jump five spots from 2019.
"California issuing another round of stay-at-home orders immediately ahead of Thanksgiving on Nov. 19 could have been the catalyst for the highest percent of Grinch-style aggressive driving occurring in the country," Patrick DeHaan, head of petroleum analysis at GasBuddy, said in a release.
Falling just behind LA is another Golden State city, San Diego. These were the cities that made the top 10 list of most aggressive holiday drivers:
Los Angeles,
San Diego
Sacramento, Calif.
Memphis, Tenn.
Miami-Fort Lauderdale
Raleigh, N.C.
San Francisco
Dallas-Fort Worth
Detroit
Charlotte, N.C.
New York City came in at #14 with Chicago following just behind at #15. For the study, GasBuddy looked at the top 50 metropolitan areas by population as defined by the United States Census Bureau, and ranked them accordingly.
"When we are anxious and stressed, it surfaces in a multitude of ways including how we drive," DeHaan said in a release. "Given how this year is going, it's likely we'll also see a higher level of aggressive driving ahead of Christmas. "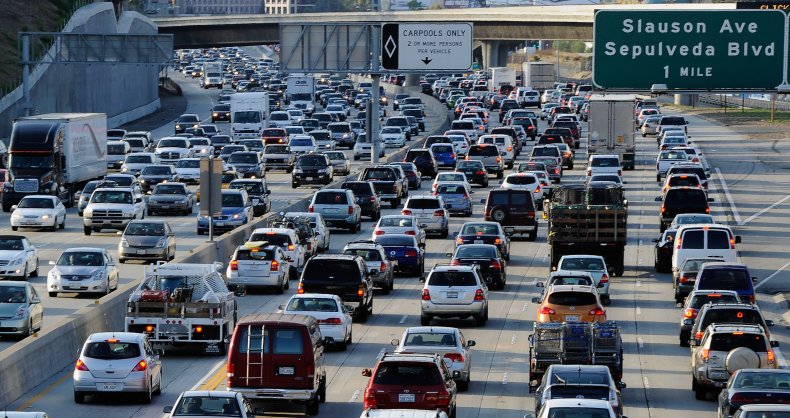 Another study looked at aggressive driving behaviors as they differed between men and women. AAA, found that men tend to have more aggressive driving habits than women. When looking at the "proportion of drivers who reported aggressive driving behaviors at least once in the past 30 days," male drivers reported more behaviors such as speeding through a red light, driving without a seatbelt and driving 15mph over the speed limit on a freeway.
When hitting the road this season, or any time of the year, it is important to try to contain aggressive driving behaviors as they can lead to accidents. And knowing that the holidays bring more stress to drivers might be yet another reason to stay home.