These Countries Have Approved Coronavirus Vaccine Trials in Humans
In an effort to stop the spread of the novel coronavirus, a number of countries have now approved vaccine trials in humans.
As of Wednesday, the new coronavirus, which causes the respiratory disease COVID-19, has infected over 2.5 million people across the globe, as well as causing at least 179,725 deaths, according to a tracker provided by Johns Hopkins University.
On Wednesday, Germany became the most recent country to approve COVID-19 vaccine trials in humans. The Paul Ehrlich Institute, German's regulatory authority for vaccines, authorized human trials for a vaccine developed by a local firm BioNTech and the U.S. pharma company Pfizer.
"Considering the serious consequences of the COVID-19 pandemic, this is a significant step toward developing an efficacious and safe COVID-19 vaccine available in Germany and making it available worldwide as soon as possible," the Paul Ehrlich Institute said in a statement.
According to the institute, the clinical vaccine trials will be tested on 200 healthy volunteers, between the ages of 18 and 55. If the vaccine shows positive results, further trials will be conducted on people with a higher risk of infection.
There are over 148,000 confirmed cases in Germany and at least 5,117 deaths, according to the tracker.
Human vaccine trials have also been recently approved in the United Kingdom. According to U.K's health secretary Matt Hancock, a vaccine being developed by Oxford University is set to enter human trials on Thursday, while another vaccine developed by Imperial College is set to begin recruiting volunteers by June.
Oxford University announced they will use a common cold virus from chimpanzees to develop their vaccine, with the hopes it will boost the immune system of those undergoing the trial. On the other hand, Imperial University's vaccine is a liquid that will carry the necessary genetic material to the bloodstream. Both vaccines are aiming to recreate part of the novel coronavirus, so that the human body can learn how to fight it.
In the U.K. there are currently over 134,000 confirmed cases and at least 18,141 deaths.
Novel coronavirus vaccine trials in humans have also been approved in the U.S. and China. Earlier in April, a vaccine, funded by the Bill and Melinda Gates Foundation, was approved by the Food and Drug Administration (FDA), which began trials with volunteers who received their first dose.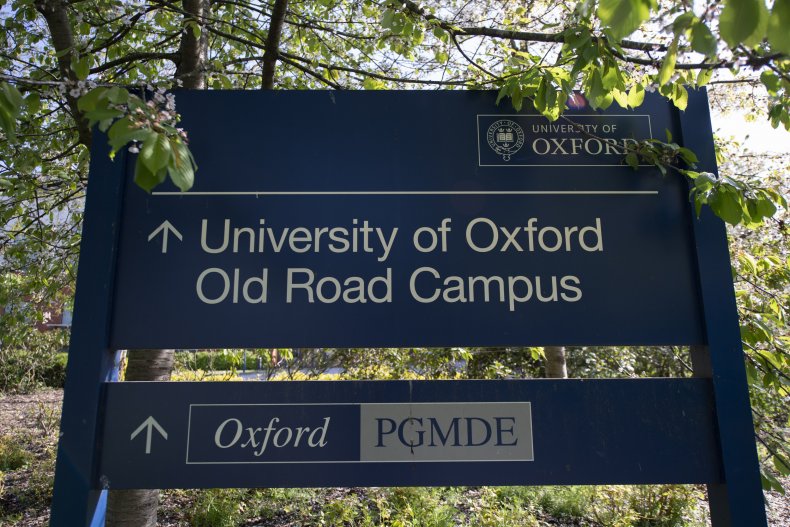 The vaccine was developed by Inovio Pharmaceuticals and is expecting results from the trials by late summer.
Prior to these trials being approved, the National Institute for Allergy and Infectious Diseases approved human trails for a vaccine developed by Moderna Inc. in March. The tests were being conducted at Kaiser Permanente Washington Health Research Institute in Seattle. The U.S. remains the virus's epicenter, with over 826,000 cases and at least 45,153 deaths, according to the tracker.
In China, two experimental COVID-19 vaccines have been approved for human trials. According to Reuters, the vaccines are being developed by a Beijing-based company called Sinovac Biotech, and by the Wuhan Institute of Biological Products.