These Countries Have Introduced a Four-Day Week: Here's Where the US Stands
This week, Belgium became the newest country to offer workers the right to complete their workweek in four days, rather than the typical five, without a loss of salary.
Bloomberg reported that the move was made as part of an agreement "that aims to make Belgium's notoriously rigid labor market more flexible."
However, just because the option will exist for employees does not mean employers will have to approve it, Bloomberg said.
"The goal is to give people and companies more freedom to arrange their work time," Prime Minister Alexander De Croo said on February 15 in Brussels according to Bloomberg.
In July, CNBC reported that in Iceland 85 percent of workers were currently, or on their way to, working four days a week instead of five.
"In many contemporary economies, there's a growing sense that people are overworked," Jack Kellam, a researcher at Autonomy, a U.K.-based think tank focused on labor's future, told CNBC in an interview. "In the U.K., for example, we know that 25% of all workplace absences or sick days can be traced back to stress generated by work."
Shorter workweeks have also been tested in Sweden, Spain and Japan, CNBC reported. According to The New York Times, Unilever's New Zealand unit has also experimented with the abbreviated week.
In January, a pilot program from 4 Day Week Global, a New Zealand–based not-for-profit advocacy organization, was announced and will be launched for a six-month period starting in June. On Wednesday, Director of the Four Day Week Campaign in the UK Joe Ryle announced on Twitter that there are 50 companies across the UK already on board. As a part of the pilot, companies will offer employees a 32-hour workweek without impacting pay.
Ryle told Bloomberg that similar pilots will begin in Ireland and the United States, and there are more plans for Canada, Australia, and New Zealand as well, Morning Brew reported.
The New York Times reported in November that a four-day workweek has seemed "just around the corner" in the U.S. at various points in modern history.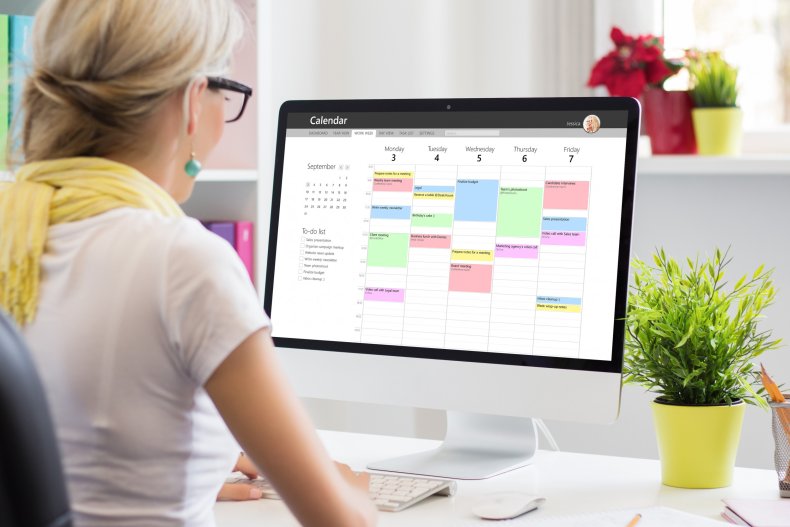 "Though ​​economic stagnation and recession in the '70s and '80s likely undercut any momentum as did a corporate focus on efficiency, globalization and the diminishing power of labor," the Times said.
In March 2020, a Gallup poll found that just 5 percent of U.S. workers typically work a four-day week, the Times reported.
The same study found that people who do work just four days reported benefits such as "significantly higher levels of well-being and less likely to feel chronically burned out" — though did report higher levels of "active disengagement."
In July, Rep. Mark Takano of California "introduced legislation that would reduce the standard workweek from 40 hours to 32 hours by lowering the maximum hours threshold for overtime compensation for non-exempt employees under the Fair Labor Standards Act (FLSA)," according to a release made available on Takano's site.
Business Insider said in January that the legislation is still awaiting a vote.
Newsweek contacted the office of Belgium's Deputy Prime Minister and Minister of the Economy and Employment, Pierre-Yves Dermagne but did not hear back in time for publication.