These Dancing Garbage Men Didn't Know They Were Being Filmed but You'll Be Glad They Were
The spirit of your co-workers makes all the difference when it comes to fostering a positive work environment, and three New Jersey sanitation workers have shown how wonderful it can be.
A doorbell camera captured three men dancing their way through a neighborhood garbage route in Keansburg, New Jersey—and not only is it inspiring, it's adorable. The three men appear to be good friends with a similar love for music, which apparently gives them the energy to complete their routes while enjoying life.
It seems the men didn't have any idea that a home security system was watching them as they did their jobs. And what happened next was a gift to the internet.
As they were emptying garbage cans into the truck, the three men played "The Cupid Shuffle," which they danced to as they completed their job. You can watch the video here.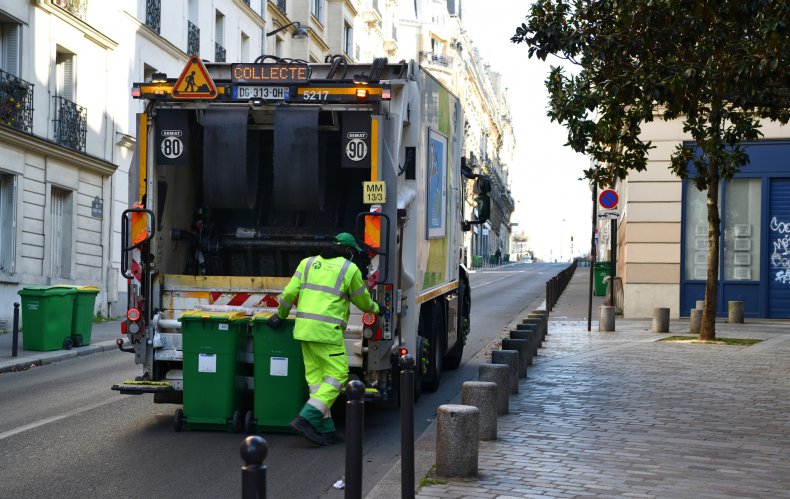 This was the only dance number captured on video, but it's far from the only time the men have made fun experience out of their daily routines.
The video was first reported by New Jersey News 10, a news station that later followed the men on their route. There, they saw the men do the Cha Cha Slide, too, proving their dance moments aren't rare.
One of the men, William Watson, said the dance routines started after a rough life experience. "I was kind of going through something. I'm looking around and everybody's moping, they're sad," he said. "So I started dancing. Then he started dancing. Then he started dancing. We didn't even know we were being recorded."
Since that first dance, the men have taken their act on the road, as it were. They now travel through towns with a blue tooth speaker hanging from the side of the truck. So the tunes follow them wherever they go, and they allow for numerous dance breaks.
Rodrick Samuel, another man in the crew, said the music gives the team a bit of extra life during their shifts. "Music is a motivation to work, to get your through your day," he told News 12. "Especially rain, cold weather, toothaches, everything and all."
Now the neighborhoods they frequent know the men by their contagious dance moves. It truly seems impossible to view the men's moments and not smile—at least a little. These hard workers are spreading joy everywhere they go in an otherwise tumultuous time.
The sanitation workers who are adding a few extra steps to their routines are essential workers, too, throughout COVID. And when this team in particular commits to cheering themselves up throughout the workday, they give onlookers a serotonin boost, too.