These Democrats Could Flip the Senate in 2020—Here's Why That Matters
The contentious battle for control of the Senate could come down to just four races in the 2020 elections.
The Senate is currently made up of 53 Republicans, 45 Democrats and two independents who caucus with the Democrats. To regain control of the chamber, Democrats need to win four seats, or three seats if the vice president is a Democrat. The vice president serves as the "president of the Senate" and can cast tie-breaking votes.
The best opportunities for Democrats to flip seats are in Arizona, Colorado, Maine and North Carolina—states where Republican senators are currently representing left-leaning states or states that are beginning to shift demographically.
For Republicans to maintain control of the Senate, all they need to do is hold on to the seats they already have. Luckily for them, the most competitive races are on GOP turf, although Republicans have to defend far more territory than Democrats: 23 of the 36 seats in play in November are held by conservatives.
The competition for control of the Senate is important because, in recent history, there's been a strong correlation between the party that becomes the upper chamber's majority and the party that wins the White House. Split-ticket voting is becoming rarer, so if Democratic candidates win Senate races, that's likely to boost the odds of the party's nominee defeating President Donald Trump.
Here's a breakdown of the states where Democrats could flip seats in 2020.
Arizona
Former astronaut Mark Kelly could defeat Republican incumbent Martha McSally. Kelly, a first-time political candidate, is ahead by several percentage points in the most recent polling. A Monmouth University survey of registered voters conducted in mid-March showed Kelly 6 points ahead of McSally.
McSally lost her first Senate bid in 2018 to Democratic Kyrsten Sinema. But she was later appointed to serve in Congress by Arizona Governor Doug Ducey to fill the seat of the late Senator John McCain.
Colorado
Incumbent Cory Gardner was already seen as one of the most vulnerable senators heading into the 2020 elections, but now that his Democratic challenger is likely to be John Hickenlooper, his path to re-election is even more difficult. Hickenlooper, the former governor of the Centennial State, decided to enter the Senate race after his unsuccessful bid for the Democratic presidential nomination.
Sabato's Crystal Ball, a nonpartisan election forecaster, recently shifted its rating of the Colorado race from a "toss-up" to "leans Democratic" after polling showed Gardner to be unpopular with residents. The poll, conducted by Global Strategy Group in February, found that 48 percent of state voters disapproved of Gardner while just 37 percent approved of him.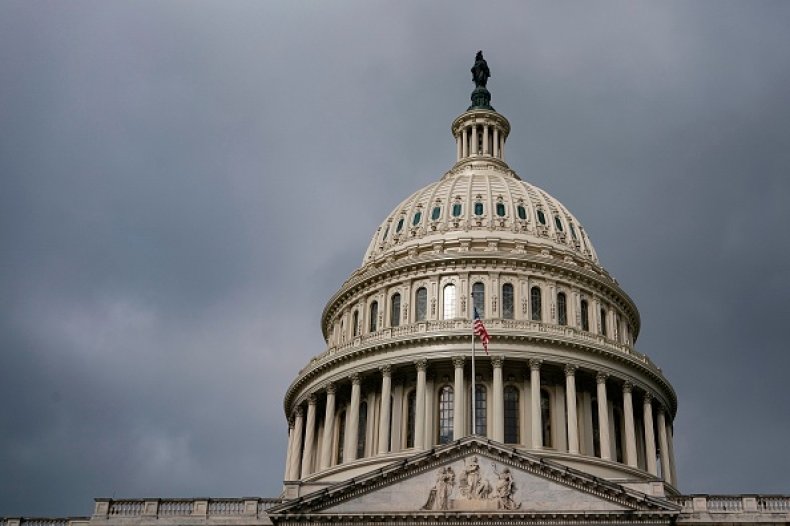 Maine
Republican Susan Collins is facing her toughest re-election effort since being elected to the Senate in 1996. A recent poll conducted by Colby College in February showed Collins trailing her expected Democratic rival, Sara Gideon. The survey found that 42 percent of respondents said they would vote for Collins, while 43 percent of respondents said they would vote for Gideon.
Past votes working against Collins this election cycle include her support for Supreme Court Justice Brett Kavanaugh's appointment in 2018 and her opposition to impeaching President Donald Trump earlier this year.
North Carolina
Democrats won big in North Carolina during the 2018 midterm election, a positive sign for Cal Cunningham's chances of upsetting Republican incumbent Thom Tillis. Cunningham won the Democratic primary earlier this month with 57 percent of the vote.
Recent polls show a very close race between Tillis and Cunningham. An East Carolina University survey conducted in February showed Tillis with a 2-point lead over Cunningham. An NBC News/Marist poll had Cunningham ahead by 5 percentage points. The Cook Political Report recently deemed the race a "toss-up" after it had been "leaning Republican."