These European Countries Are in States of Emergency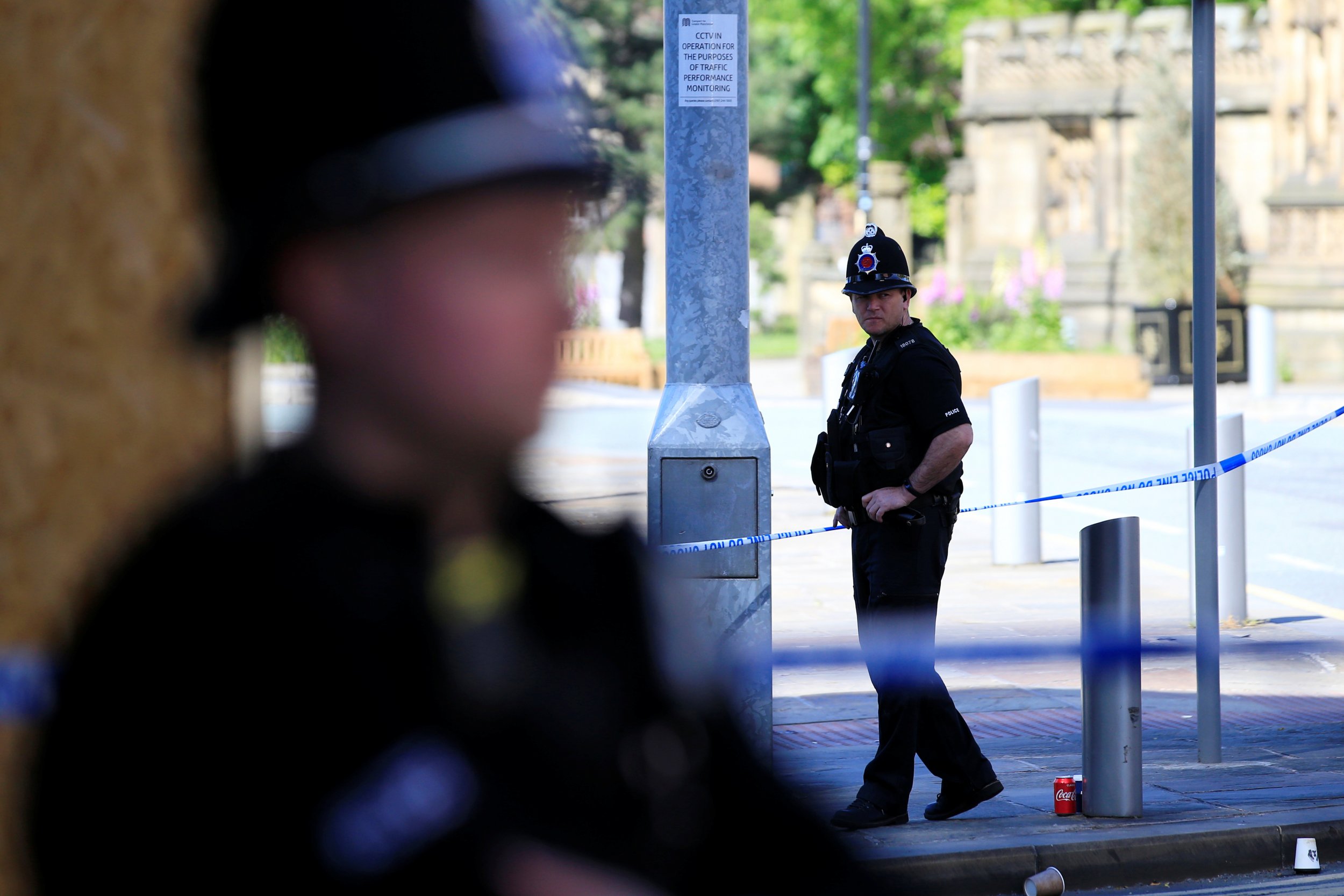 Updated | Officials say they are treating a suicide bombing after an Ariana Grande concert in Manchester, England, Monday night as a terrorist attack. The bombing, which killed at least 22 children and adults and injured dozens more, happened just two months after a British-born attacker rode over pedestrians on Westminster Bridge and stabbed a police officer outside of the Houses of Parliament in London.
Related: Suicide bomber suspect identified in Manchester attack
The explosion is the latest in a long string of attacks in Europe over the past two years. It echoes the November 2015 coordinated attacks in and around Paris that killed 130 people, including those at the Bataclan theater and France's national soccer stadium.
Monday's attack is the deadliest to hit the United Kingdom since the July 2005 bombings in the London transit system that killed 52 people. The U.K. isn't in a state of emergency, but British Prime Minister Theresa May on Tuesday night raised the region's threat level to "critical." The designation is the highest rating on the region's five-level scale and means an attack is thought to be "expected imminently." Since August 2014 until this week, it had been set at the second-highest ranking, known as "severe," because of conflicts in Iraq and Syria.
Some European countries have been in ongoing states of emergency, which means the governments can suspend and change some functions of the executive, legislative and judicial branches, and residents have been alerted to alter their normal behavior. A government can declare a state of emergency in response to, among other situations, the threat of attacks, a natural or human-made disaster and civil unrest.
Below is more information about two countries that have recently declared nationwide states of emergency.
France
France's Parliament in December approved a fifth extension of the state of emergency that was initially declared after the November 2015 coordinated attacks on Paris. The measure, which also was extended after the July 2016 truck attack on crowds in Nice, will now remain in effect until at least July 15.
The state of emergency allows the government to create zones of protection and security, according to the U.S. Department of State. It also gives police extended powers to search and arrest people. The French government has re-established border controls, and movement may be restricted in some areas.
Turkey
President Recep Tayyip Erdogan on Sunday extended the ongoing state of emergency in Turkey that was introduced as a temporary measure after last year's failed military coup d'état. Erdogan said the country will remain under that state until "welfare and peace" are achieved, according to a state-owned news wire. Turkey declared the state of emergency five days after the July 15 coup attempt, in which at least 245 people were killed.
Under the state of emergency, security forces have expanded powers, and the government has, at times, restricted internet access and media content. Amnesty International this week said the state of emergency has left academics, teachers, doctors and police officers branded as terrorists and unable to return to their careers. The group views the measure as Erdogan's way of suppressing dissent.
What's Happening in the U.S.?
The Department of Homeland Security announced it's closely monitoring the situation in the U.K., and U.S. officials urged Americans in the Manchester Arena area to pay attention to directions from local authorities and maintain security awareness, according to a news release Monday.
The statement said there isn't any evidence of credible threats against music venues in the U.S., but it warned that the public may experience increased security measures in and around public places and events as officials take additional precautions.
On May 1, the Department of State issued a Europe travel warning to alert U.S. citizens to the continued threat of attacks throughout the region. The alert expires on September 1. "While local governments continue counterterrorism operations, the Department nevertheless remains concerned about the potential for future terrorist attacks," officials said in the announcement. They encouraged U.S. citizens to be alert "to the possibility that terrorist sympathizers or self-radicalized extremists may conduct attacks with little or no warning."
What Are the U.S. Threat Levels?
In response to the September 11 attacks, President George W. Bush's administration introduced the Homeland Security Advisory System, a color-coded threat advisory scale. The different levels on the scale, which included five colors, triggered specific actions by federal agencies and state and local governments. Green, for example, was determined as "low" risk, yellow as "significant" and red as "severe." Opponents of the five-level color system criticized it as vague and ineffective.
Ten years later, Secretary of Homeland Security Janet Napolitano introduced the current two-level National Terrorism Advisory System to replace the Bush-era scale and more effectively communicate information about attack threats by providing timely and detailed information to the American public.
This article has been updated to reflect British Prime Minister Theresa May's raising of the threat level to "critical."