These Four Factors Can Determine If You Get Long COVID, Study Finds
A new study published today claims that there are four key factors that might determine whether or not those infected with COVID-19 will experience long-term symptoms.
Cell, a peer-reviewed scientific journal, published an extensive study entitled "Multiple Early Factors Anticipate Post-Acute COVID-19 Sequelae" on Wednesday that delved into the science of the phenomenon of post-acute COVID-19 sequelae, otherwise known as Long COVID. This ailment refers to symptoms of COVID-19 that stick with patients for long periods of time after they recover from the coronavirus. Symptoms that those suffering Long COVID can experience include loss of taste and shortness of breath.
However, according to the study conducted by dozens of researchers around the world among a test group of 209 patients, there are four critical factors that affect whether you have long-lasting symptoms or not. These factors, referred to as PASC-anticipating factors, are type 2 diabetes, SARS-CoV-2 RNAemia, Epstein-Barr virus viremia, and certain autoantibodies.
SARS-CoV-2 RNAemia is a phenomenon where the coronavirus strain enters a patient's plasma system. According to the National Institute of Health, COVID-19 "replicates in cells, including the blood, and when it does, it alters the blood's environment." However, in the case of Long COVID patients, the virus does not leave the plasma.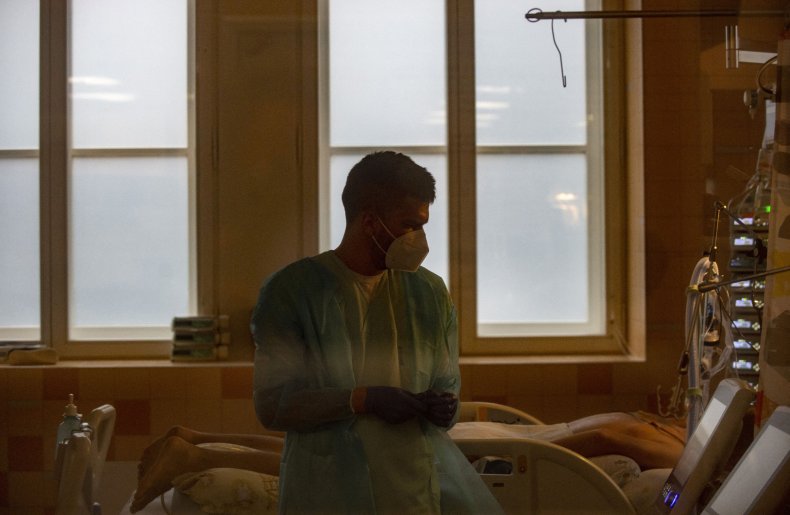 Epstein-Barr virus viremia is a common herpes virus that can cause fatigue and swollen lymph nodes. According to the Centers for Disease Control and Prevention, EBV "becomes latent (inactive) in your body," but could reactivate in later life. A study published in Scientific Reports states that "EBV reactivation may [be] associated with the severity of COVID-19," with the new Cell study claiming that "reactivation of [EBV] has been indirectly inferred to correlate with PASC through antibody titer measurements."
Finally, the existence of specific autoantibodies was reported as associated with "immune dysfunction and COVID-19 mortality...and have been speculated to associate with PASC." Autoantibodies are those that mistakenly attack healthy parts of your body, with some people at risk to develop "autoimmune diseases, such as rheumatoid arthritis or Graves' disease," according to a Frontiers study. The autoantibodies were allegedly seen to be ignoring the COVID-19 infection, thus prolonging the symptoms patients experienced.
​​"Being able to identify the factors that can cause [PASC], cause the chronic condition, is the first step towards defining that it actually is a condition that can be treatable," Institute for Systems Biology president Jim Heath told The Hill. "And then some of these factors also are in fact the kind of things one can imagine developing treatments for."