These Grandparents Stopped by Grandson's House Just to Say Hi to His Camera
Grandparents are absolute gems. There's nothing better than when they surprise you with an unexpected visit, even if you're on vacation and they just wanted to say hi to your security camera.
Matt G, who goes by matt__g13 on Twitter, was thrilled to record a sweet clip through his home security camera of his grandparents stopping by while he was away. On the social media platform, he shared their short but sweet visit.
As they approached the camera, the grandparents were all smiles. The grandfather helped the grandmother up the steps, and they looked straight into the security camera.
"Hi Matt, we drank all your beer, buddy," the grandfather joked.
"Hi Matt, have a wonderful vacation, we love you," the grandmother said while waving at the camera. Then the two walked out of view.
The video amassed over two million views on Twitter since Matt shared it on Wednesday.
The collective hearts of the Twitterverse melted upon seeing the clip. "Grandparents are the sweetest ! I love my grandparents so much !" one user gushed.
"That's sweet, they drove all that way to say like 8 words," another noted.
"Priceless... save these moments 4 ever," a third person chimed in.
Some people were thrilled with the joke Matt's grandpa made. "'We drank all your beer buddy' he was thinking about saying that line all week," someone observed.
"You just gotta feeling he was laughing about it for 3 days prior," another said.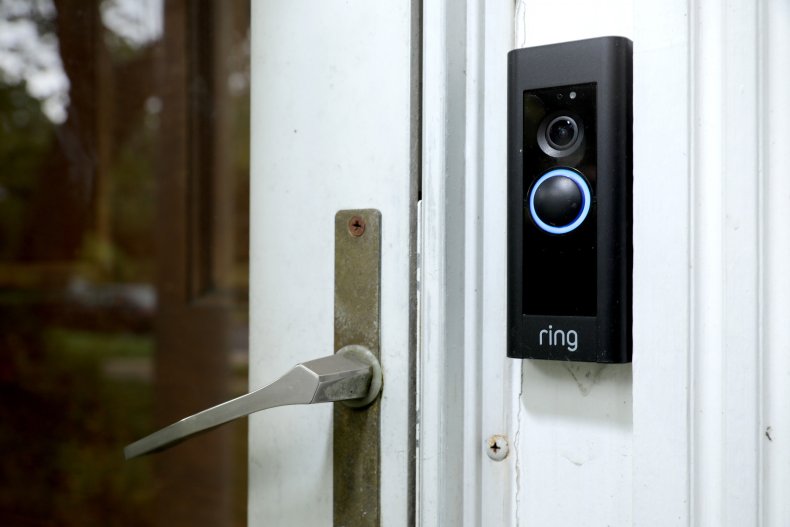 Others reminisced about sweet messages their grandparents left for them, and how they cherish them. "I have a voicemail my Granpa left me 6 yrs ago. I still listen to it to hear his voice. Don't ever loose (sic) this....what a treasure," one user wrote.
"I feel this ! I have a voicemail from 3 years ago that has my Nana's voice and I refuse to let it get deleted or change phones. Only thing I have left of her voice," another said.
"This is amazing. 99.9% of us wish we had this video with our own grandparents," a third added.
On Friday, Matt followed up the viral video with another tweet: "Thanks for all the kind words, I'll pass them along and my grandparents will be thrilled."
He also encouraged his followers to get in touch with their grandparents. "If you're fortunate enough to be able to, give your grandparents a call," he added.
Newsweek did not receive comment from Matt at the time of publication.