These Incredible Wireless TV Headphones Optimize Sound for You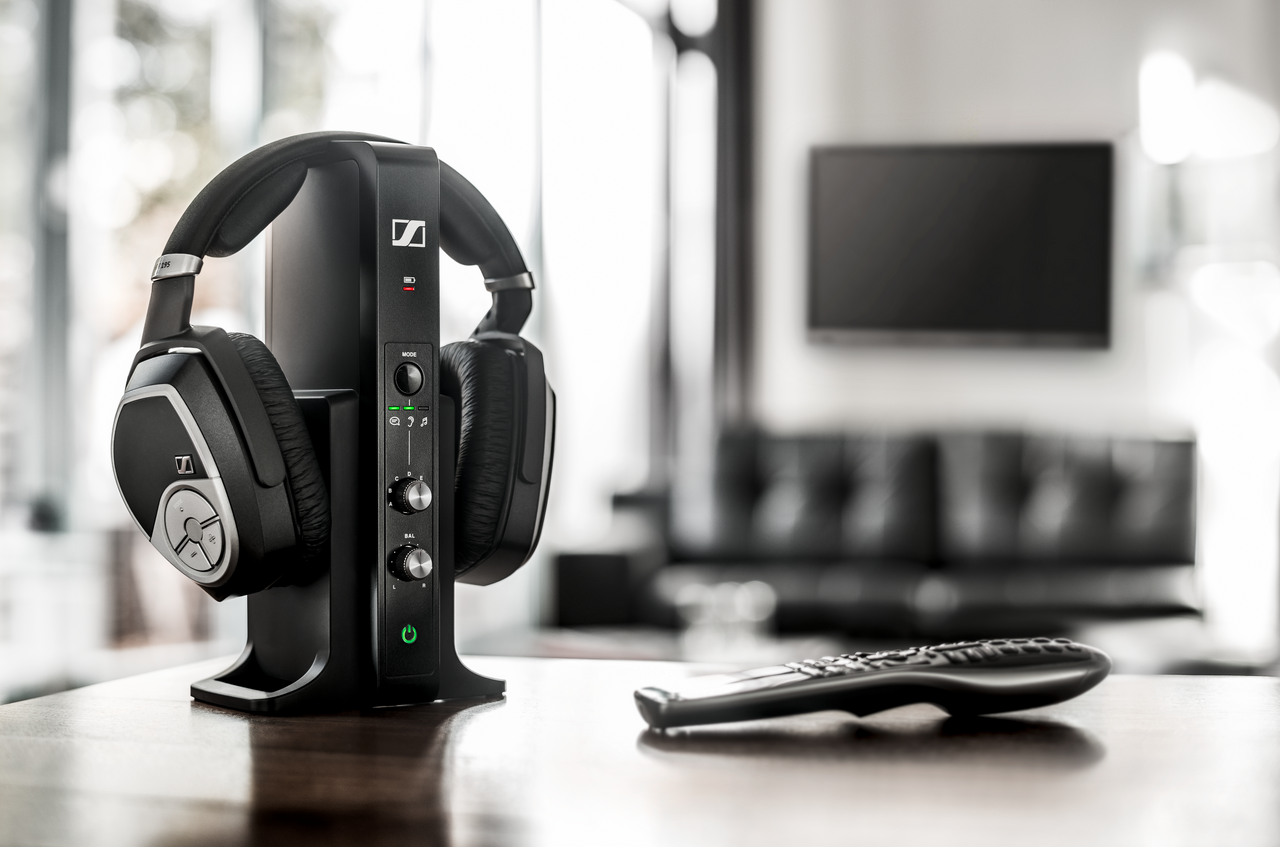 Most TV technology is focused on the picture: how to make it bigger, brighter, blacker and more precisely colorful. It's almost like the audio is an afterthought. Yet being able to hear our shows is a huge component of the home theater experience. That's why soundbars have become so popular. Still, it's not always as much about the loudness as much as the discernability of what we're trying to hear.
When it comes to assistive listening, Sennheiser's RS195 wireless headphone system is the industry gold standard. It's a highly adaptable bundle that consists of a super cushy set of over-the-ear headphones and a wireless transmitter that allows those cans to travel comfortably up to 100 meters away while still maintaining an audio signal. That's thanks to RF wireless technology, which offers much greater range than Bluetooth, as well as the ability to more effectively go through walls.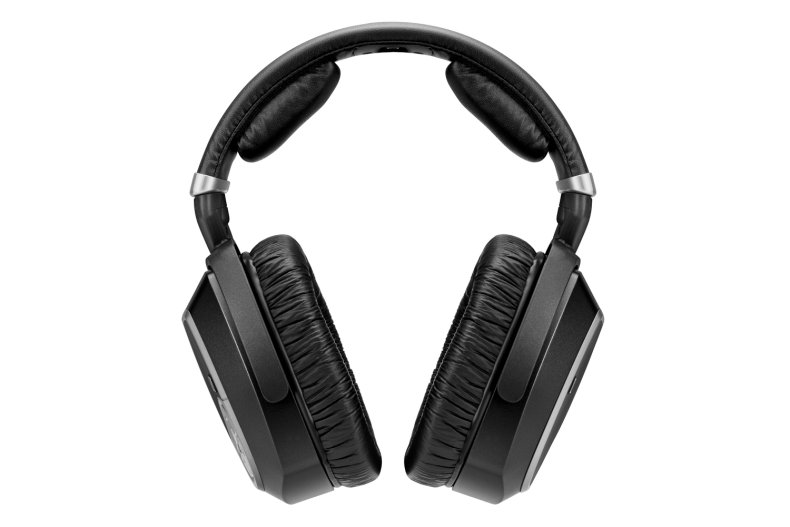 Connecting to the Source
The system comes with both 3.5 mm analog stereo and optical digital audio cords. Between them—and the optional RCA adapter that's available but not included—you could conceivably connect to pretty much any audio-producing device on the planet.
If connecting directly to your TV set, the audio might cut out from its built-in speakers. You could mess around with your TV's settings, but a better workaround might be plugging directly into the video source, such as the cable box or Blu-Ray player. That way, you could have the flexibility to control the volume for the TV speakers and these headphones independently, which is handy if you have trouble hearing but others in the room don't.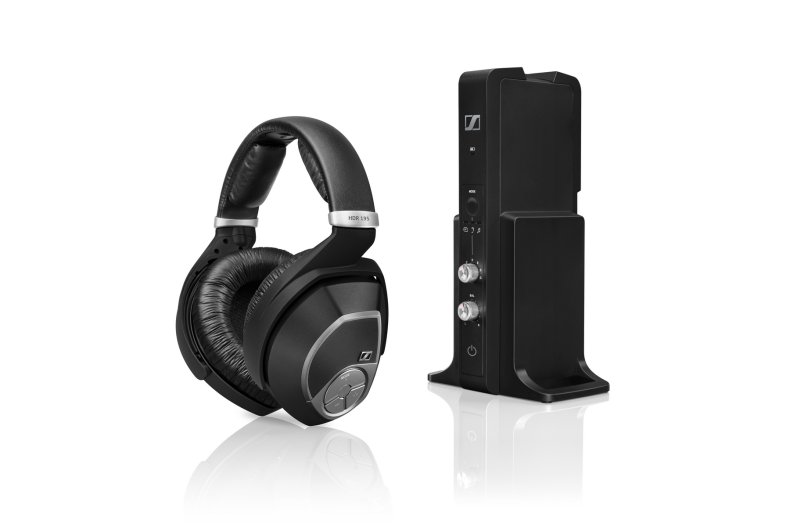 Personal Hearing Profiles
Although the RS195 system isn't meant to supplant hearing aids, it provides amazing hearing enhancement in a couple of ways. First, pressing the mode button on either the base or headphone earcup activates sound optimizations for either speech or music. But where the system goes above and beyond others is that it allows you to select between seven preloaded hearing profiles, using the knob on the base that turns from A to G. You can even adjust the balance between your left and right ears, since your hearing isn't necessarily symmetrical. By listening to your content and using a little old-fashioned trial and error, you can create the personalized listening experience that literally speaks best to you.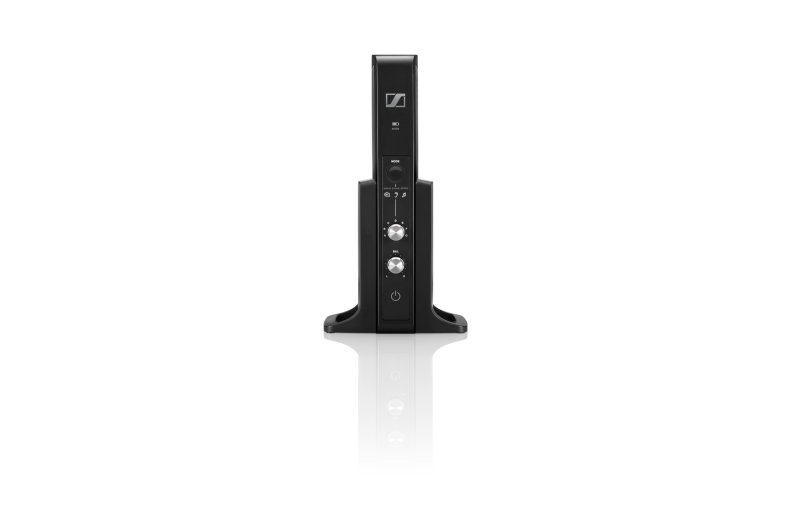 More Than Assistive Listening
We should mention that although so far we've focused on the use case of assisting those with hearing loss—which most of us have some degree of, after years of listening to loud music—but this is also a terrific system for those with "normal" hearing who want a more private audio experience. Whether it's an afternoon gaming session or late-night movie, sometimes you just want to keep your audio intimate and to yourself, so as not to disturb others. Speaking of others, another cool feature of this system is that you can add a second set of headphones, so two of you can wirelessly enjoy that midnight action flick without waking the kids and/or neighbors.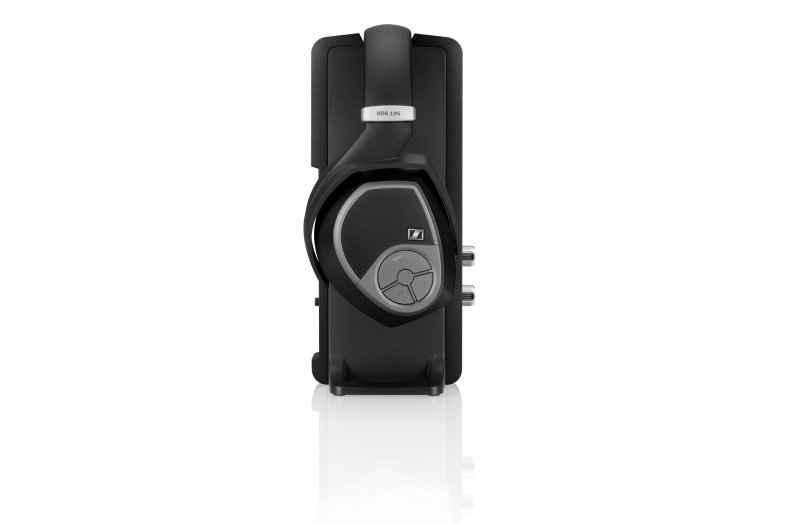 Should You Buy the Sennheiser RS195 Wireless Headphone System?
If you want to save some money and would better enjoy dynamic bass and virtualized surround sound, the Sennheiser RS175 might be for you. But if you want highly adjustable assistive listening in wireless headphones, these are pretty much unbeatable.
Newsweek may earn a commission from links on this page, but we only recommend products we back. We participate in various affiliate marketing programs, which means we may get paid commissions on editorially chosen products purchased through our links to retailer sites.